JOHOR BAHRU, 9 March – The 24th Industrial Art & Technology Exhibition (INATEX) 2022, which occurred on March 6-7, 2023, at Dewan Sultan Iskandar, has once again provided a stage for the most brilliant minds in UTM to showcase their ingenuity and make their mark in the industry.
Dr Siti Pauliena Mohd Bohari emerged as the Best of the Best Award recipient, outshining 42 other contestants. In addition to the prestigious title, she received a Research and Development (R&D) grant worth RM50,000.00, a plaque, and a certificate of appreciation.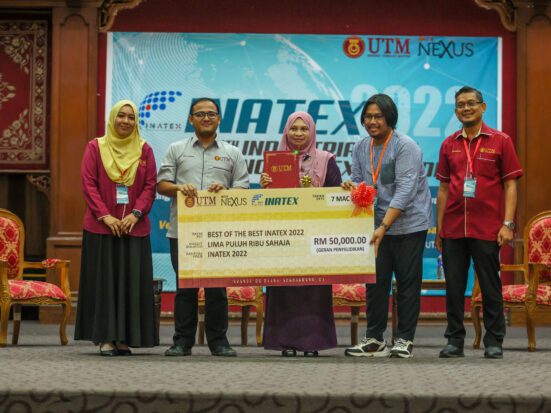 Dr Ezza Syuhada Sazali, the Chairman of INATEX 2022, highlighted the event's primary objective of bringing together researchers from various fields to showcase their recent research findings and technological advancements. This program served as a platform for knowledge exchange and collaboration among researchers and emphasized the importance of innovative approaches in addressing the challenges faced by communities and industries today.
The competition featured an array of categories, including Agriculture, Aquaculture & Environment, Art, Design & Creativity, Biotechnology, Life Science & Pure Science, Disaster Management, Education & Human Development, Entrepreneurship & Industrial Management, Health, Wellness & Well-being, Information Communication Technology & Multimedia, and Manufacturing Technologies.
INATEX also recognizes Dr Jaysuman Pusppanathan's active participation in social innovation and received the Special Awards (Community). Where else Assoc Prof. Ir. Dr Norzita Ngadi was announced as the recipient of the Special Awards (Industry).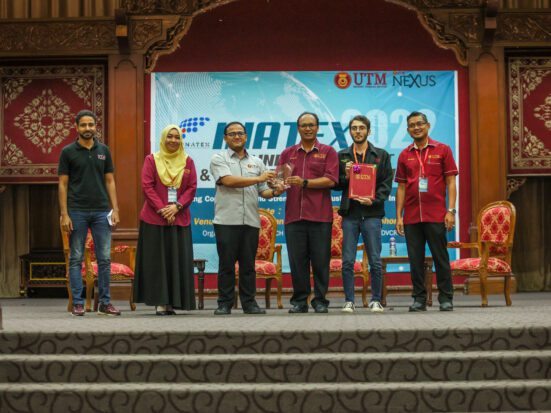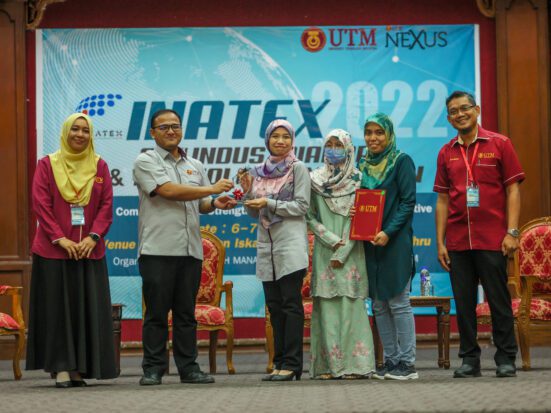 The awards were presented by the Chairman of Frontier Materials Research Alliance, Prof. Ts. Dr Mohd Hafiz Dzarfan Othman, and the Director of the Research Management Centre, Prof. Dr Zulkurnain Abd. Malek.
Overall, INATEX 2022 was a remarkable event that showcased the ingenuity and innovative ideas of some of the brightest minds in UTM  to advance the university's contributions to society.