Malaysian Research Accelerator for Technology & Innovation (MRANTI) in collaboration with UTM-Innovation and Commercialisation Centre (UTM-ICC) organized Supercharger Roadshow: UTM-ICC on Monday, 16 January 2023 at Universiti Teknologi Malaysia Johor Bahru (UTM JB).
The event was the continuation of the previous roadshow conducted last year in Borneo by MRANTI. It was successfully conducted at Raja Zarith Sofiah Library, UTM JB. The event also included the presence of the director of the UTM-ICC, Associate Professor Ts. Dr. Noor Azurati Ahmad @ Salleh, and the General Manager of MRANTI, Dr. Afnizanfaizal Abdullah.
During the roadshow, more than 120 visitors from companies, researchers and students came to visit the event. The exhibition managed to have 20 booths to participate as exhibitors involving MRANTI, UTM-ICC and National Technology and Innovation Sandbox (NTIS), UTM's spin of companies and start-ups, UTHM Innovation Centre, companies (i.e., TnG Digital) and government agency (i.e., Iskandar Investment Berhad).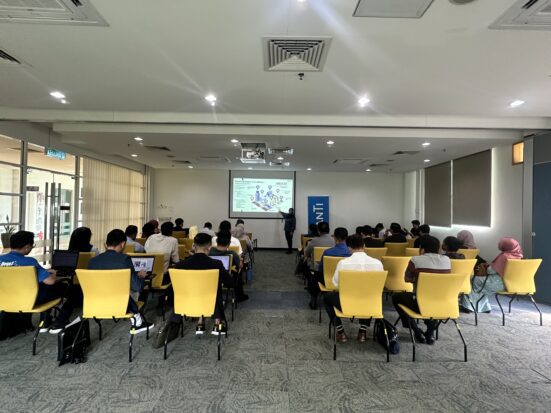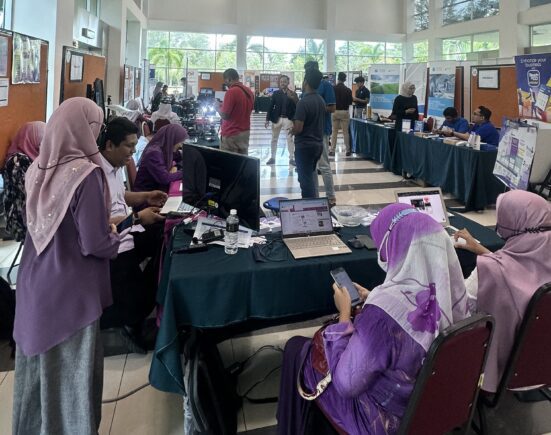 Supercharger Roadshow: UTM-ICC was designed to bring together commercialization players and allow them to interact and engage with MRANTI and the research, development, commercialization, and innovation ecosystems in Johor. The event was packed with training sessions with the main components were informative talks such as from MRANTI on their services and infrastructures by Senior Manager Partnership, Mrs Khairul Mazwan, National Technology and Innovation Sandbox (NTIS) programme, Iskandar Investment Berhad (IIB) and Exzellent Profis on Creating Innovative Ideas with Emerging Technologies by Martin Stefan Mueller, Chief Executive Officer.
To date, National Technology and Innovation Sandbox (NTIS) offers several types of funding to accelerate innovative solutions to commercialisation for innovators and researchers to test their products and services in a live environment and qualify for grants to bring those products and services to market. There were also One-on-One Consultations on Commercialisation and Intellectual Property at MRANTI and UTM-ICC Booths, pitching sessions and experiential showcases by spin-off companies and start-ups. The event has helped university spin-off companies, researchers, corporations, and government agencies to learn, identify issues and challenges, and identify opportunities to accelerate their commercialisation journey.