A Comprehensive Two-Day Good Laboratory Practices (GLP) Awareness Certification Training for the Pharmaceutical and General Laboratory Sectors was held on 26th and 27th January 2023 with great success. Department of Biosciences, Faculty of Science RACE Graduate Employability (RACE GE) Taskforce conducted the program in collaboration with Universiti Teknologi Malaysia Career Centre (UTMCC) as an initiative to enhance UTM fresh graduates' competency in related industries.
The training focused on educating and providing practical experience to the participants of the principles and implementation of GLP by improving laboratory operations and data management in the pharmaceutical industry and general laboratories. These GLP criteria are vital in ensuring the quality and accuracy of laboratory results as well as in meeting regulatory requirements for the pharmaceutical industry and other regulated fields.
The program is an exclusive initiative of UTM to give extensive and exceptional 'after-sales service'" to ensure that alumni receive continuous support from their alma mater. It I also aimed to enhance graduates' careers as well as to stand out in the current competitive job market.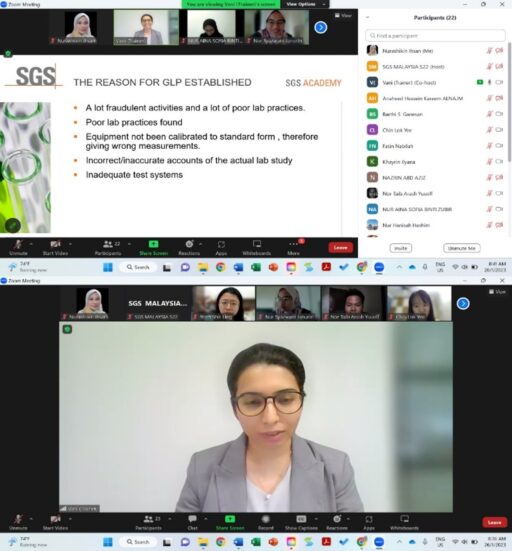 This upskilling program has involved 21 fresh graduates from the Faculty of Science who had recently completed their undergraduate and postgraduate degrees at UTM 66th convocation in November 2022. The course was conducted online by the world's leading testing, inspection, and certification company, SGS (M) Sdn. Bhd. experienced rpofessional trainer from SGS Academy, Ms. Kohilavani who delivered and shared her enriching practical knowledge and ecperience of the subject.
Her broad understanding of GLP has provided the participants with a clear understanding of the regulatory requirements for GLP and how to apply them in the laboratory setting. Participants also had the opportunity to engage in interactive discussions and simulations, which helped them understand GLPs in various aspects. All the essential aspects of GLP have been covered during the training, including quality control (QC), quality assurance (QA), standard operating procedures (SOP), documentation, and regulatory compliance.
Participants were also given hands-on experience in laboratory operations and data management, which helped them understand GLP's importance and impact. This training program has received prodigious feedback from the participants as they found that the course has given them an excellent opportunity to expand their expertise and helped them in deepening their awareness of laboratory techniques and management which they had learned at a fundamental level during their prior studies.
In conclusion, the initiative of the UTMCC-Upskilling programme through this GLP awareness professional certification training has certainly achieved its goals in promoting a lifelong learning process to the graduates in obtaining advanced knowledge by participating in upskilling and reskilling courses. This course also hopefully would be beneficial for graduates' competitiveness and employability, as well as enhancing their personal career growth, social inclusion and executing their utmost competency for the current job market.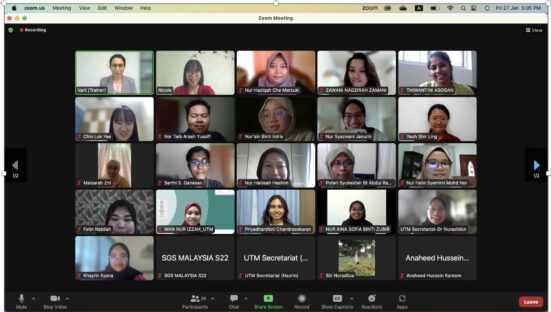 Prepared by:
Dr. Nurashikin Ihsan & Datin Dr. Nurul Yasni Huda Hj. Mohd. Yassin