Malaysia-Japan International Institute of Technology (MJIIT) Electronic System Engineering Student Society or familiarly known as ELECSYS, with collaboration with Chemical Process Engineering Student Society (CHEMPRO), Mechanical Precision Engineering Student Society (PREMECH), Universiti Teknologi Malaysia Kuala Lumpur (UTM KL) Research and Innovation Club (RIC), and Entrepreneurship Club (ESC) from UTM School of Professional and Continuing Education (SPACE) had successfully organized the UTMKL Expo and Showcase 2022 (IES'22). This one-day program was held at the vicinity of MJIIT Building of Universiti Teknologi Malaysia (International Campus) and launched by the UTMKL Pro Vice-Chancellor which was Professor Ts. Dr. Abd Latif Saleh.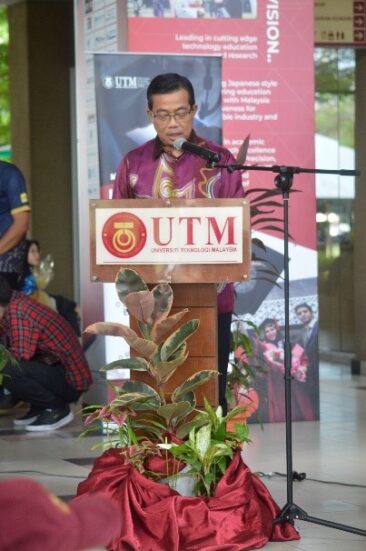 There were about 14 contestants from Japanese Chamber of Trade & Industry, Malaysia (JACTIM) project winners (4), Integrated Design Project (IDP) winners (5), and Monozukuri project winners (5) have exhibited and showcased their respective innovation products. The project was evaluated by the invited professional judges such as Dr. Azizul bin Azizan academician from Faculty of Technology and Informatic Razak (FTIR), Mr. Mas Omar bin Mas Rosemal Hakim, and Mrs. Ainaa Hanis binti Zuhairi from AI & Automation Solution Sdn. Bhd. Each project was evaluated based on the presentation delivery (15%), demonstration creativity (20%), poster exhibition and booth decoration (10%) as well as high impact invention (5%).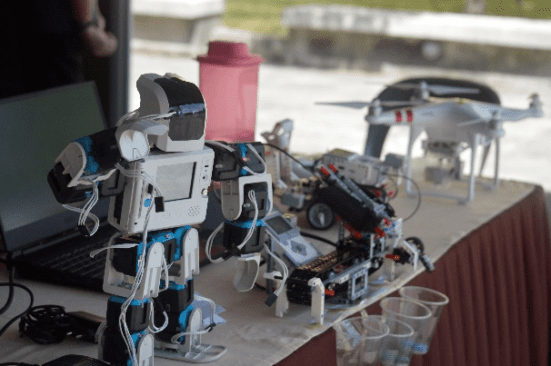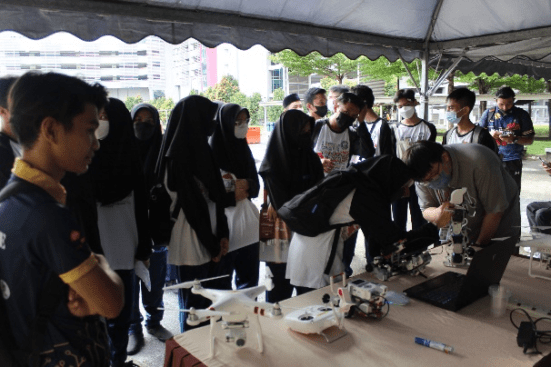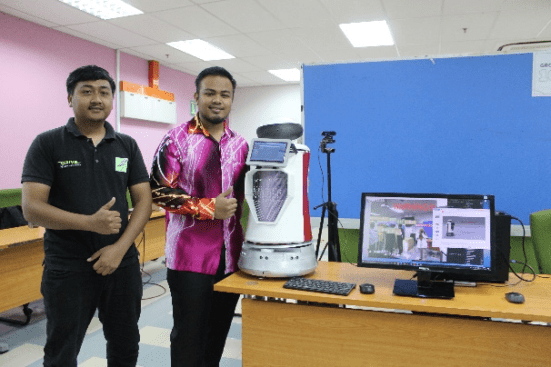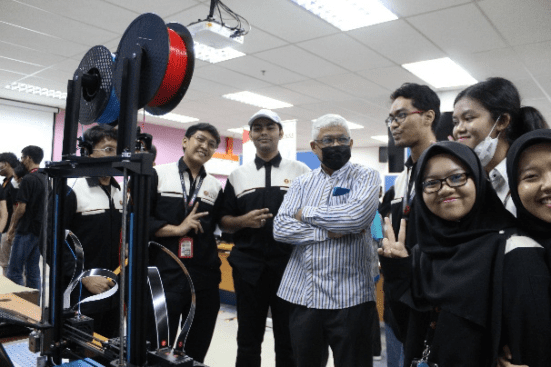 About 60 secondary students accompanied by four (4) teachers from Sekolah Menengah Kebangsaan Padang Tembak had participated and joined this program entirely. Besides of the main activity of product exhibition and showcase, several interesting activities were conducted to elevate the excitement among participants such as Career Talk by AISZZY Electronics, the Arduino Competition, RC Car, origami, and calligraphy hands-on practices at MJIIT Japanese Language and Cultural Centre (JLCC), Kahoot! Trivia Quiz, lucky draw, and scooter free ride brought by Tryke.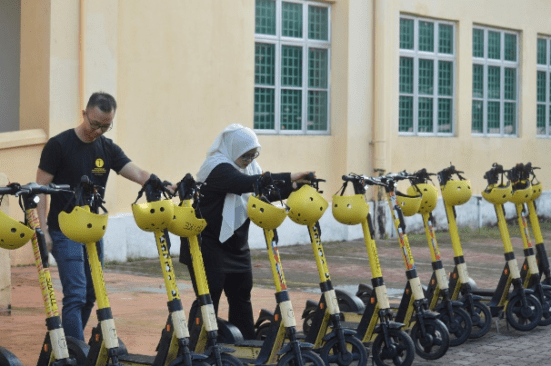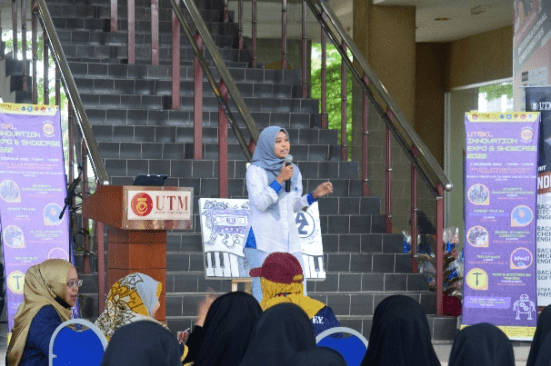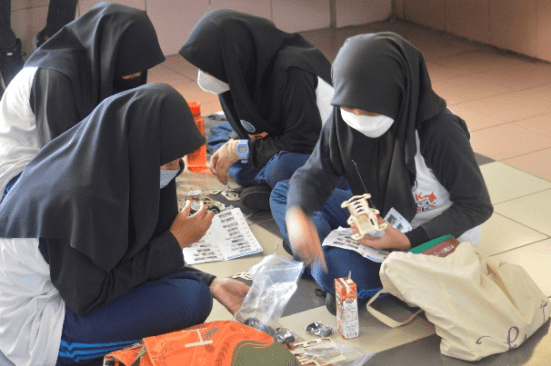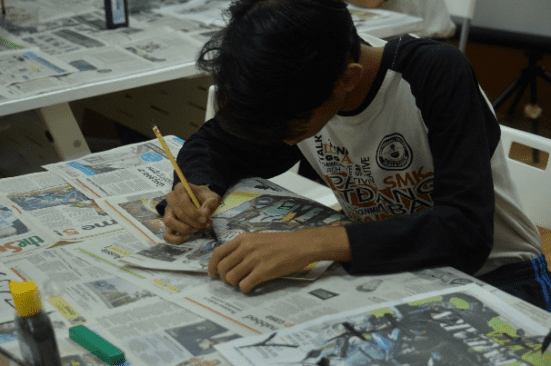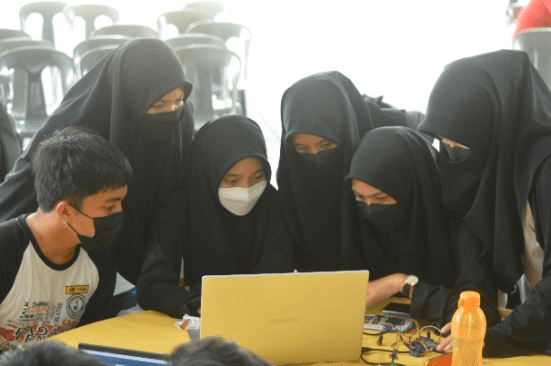 This program ended at about 4 p.m. with a group photo session. All of thw IES'22 crews, facilitators, advisors, invited speakers and judges, contestants, as well as secondary school students were satisfied and delighted with this program. The crews and facilitators were able to improve their event management and communication skills. The contestants felt pleased as this is part of the experience, they could polish up their presentation skill and confident level and the secondary students were blessed by a precious opportunity to mingle with the university students and gained as much as scientific knowledge and advance technology product invented by the engineering–stream students and researchers.
Apart of that, this program could empower the roles of Malaysia–Japan International Institute of Technology as an engineering institution hub in Malaysia that transferring the advance engineering–based technology and knowledge to the community. This IES'22 can be seen as a high–impact program this 2022 that involved the great contribution and participation from MJIIT community of students and staff and as a good initiative towards a more impactful and successful program in the next year onwards.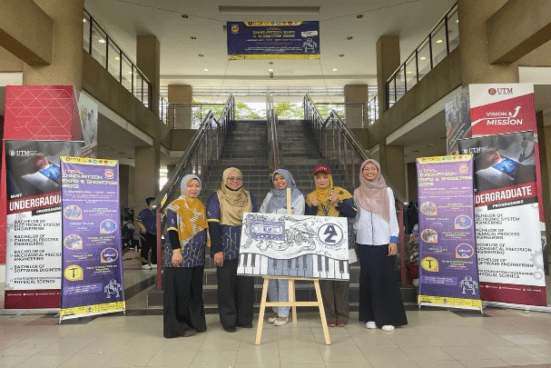 Prepared by:
Dr. Nabilah Zaini, AP. Dr. Pauziah Muhamad &Ts. Dr. Mariam Firdhaus Mad Nordin
Malaysia-Japan International of Institute of Technology Malaysia (MJIIT),
Universiti Teknologi Malaysia,
Kuala Lumpur