Gotong Royong Perdana (GRP '22) was a program organized by the Student Residential College Committee (JKM) 2022/2023 session that aims to invite students and staff of Tun Dr. Ismail College (KTDI) to clean the college environment together. This program was conducted on Saturday from early in the morning.
The program ended around noon and all of the participants worked hard together to clean around the college as its the area they are living and working in. The objective of this program is to encourage a clean environment on this earth, give exposure to all participants regarding how important cooperation is for taking care of the environment, and to develop cleanliness habits in our daily life.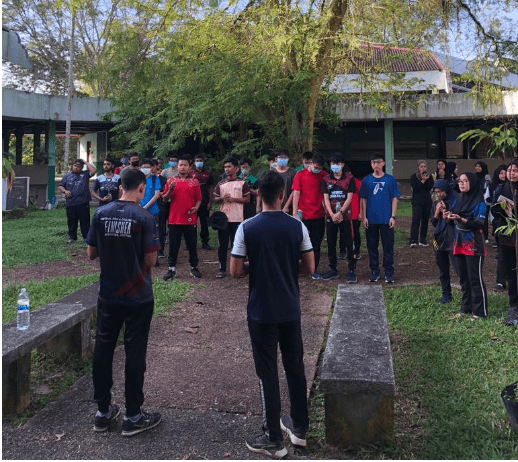 The launch of the inaugural GPR was officiated by KTDI Principal, Lt. Kol. Prof. Madya Dr. Mohd Noor Azli bin Hj. Ali Khan at building M01. Then, the participants were divided into several small groups. the groups were assigned to clean specific area around building M01, clean the mosque and the toilet, the JKM room and house house, the block area, and the area around the college. After the gotong-royong session is over, the participants involved were treated to lunch.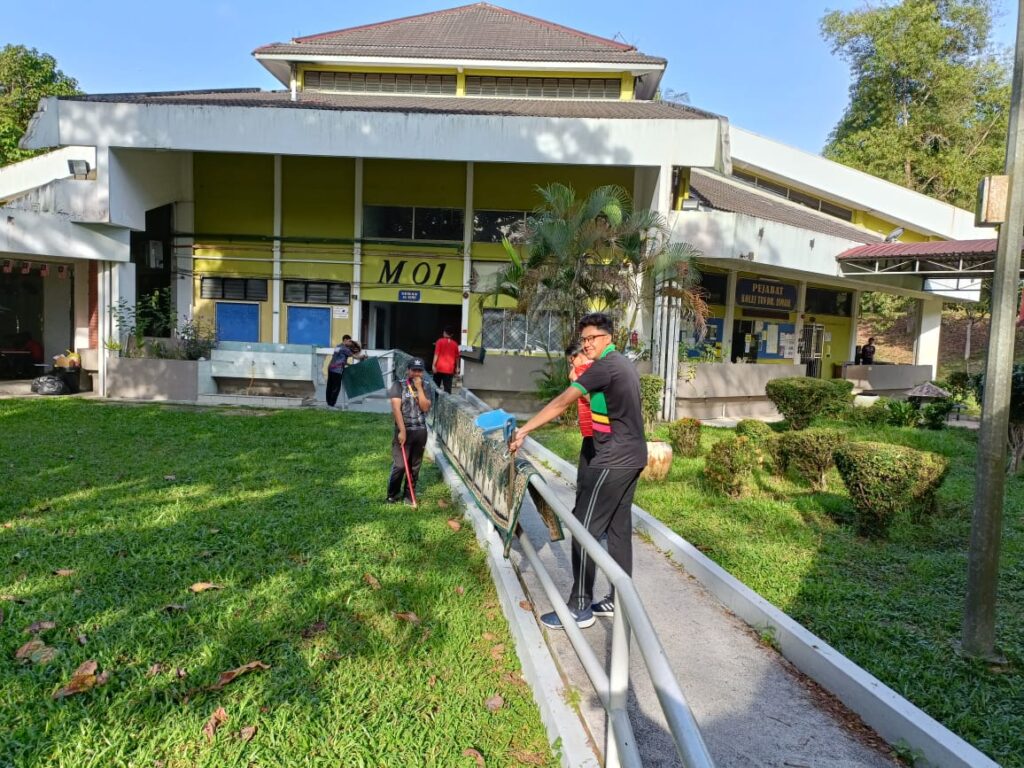 The college area looks more conducive, comfortable, and clean after the clean up. Apart from the clean environment, hopefully this program can also strengthen the relationship between the students and staff of Tun Dr. Ismail College.