Team Fantom from Universiti Teknologi Malaysia (UTM) was declared as the 3rd Runner Up in ExxonMobil DataWorks Challenge on 9th November 2022. This 1st Data Analytics competition provides an opportunity for university students to explore, analyze, and visualize a solution to a real business use case in ExxonMobil.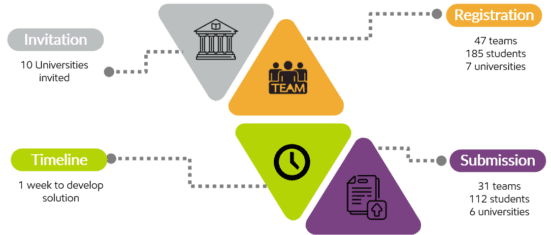 In this competition, a total of 47 teams registered, comprising of 185 students. All teams had 1 week to propose a solution for the business use case. They need to create a model to predict well slugging (a common problem in the oil & gas industry) and develop a solution to optimize production.
The top 5 finalists came from 4 universities: Multimedia Universiti (MMU), Universiti Teknologi Petronas (UTP), Universiti Teknologi Malaysia (UTM), and Universiti Kebangsaan Malaysia (UKM).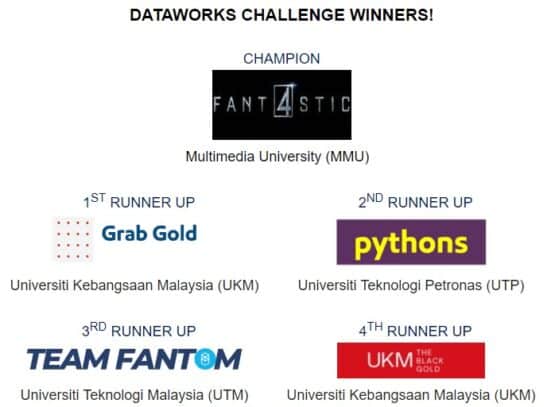 The grand finale took place at Menara ExxonMobil, Kuala Lumpur. All finalists were invited to present their final solution in 5 minutes. In the end, Team Fantastic 4 from MMU won the Champion in this challenge. Team Fantom from UTM ranked as 3rd Runner Up in the finale. 
Congratulations to UTM Team!
Team Fantom Members:
   

Chiang Yong Jie                   

(3

rd

Year Electronics Engineering student)

   

Eddie Wong Chung Pheng

 

(3

rd

Year Data Engineering student)

   

Tan Yong Sheng                   

(3

rd

Year Data Engineering student)

   

Low Jun Yi                             

(3

rd

Year Data Engineering student)