KUALA LUMPUR, 2 Sept – A Letter of Collaboration (LoC) was successfully signed on 2 September 2022 between Universiti Teknologi Malaysia (UTM) and Ventura IoT to enable collaboration in the field of Internet of Things (IoT), Communication Networks, Engineering and Technology.
Ventura IoT Sdn. Bhd. is a company that provides a solution provider of Systems Integration, Fiber Optic Sensing Solutions, Pipeline Integrity Monitoring System, Surveillance Systems, Fire & Gas Systems, High-Level Security Systems and the Internet of Things (IoT).
The collaboration between UTM and VENTURA IOT was started following the visit of the Ubiquitous Broadband Access Network (U-BAN) research team to the Ventura IoT office in Shah Alam on 2 December 2021.
In the ceremony, UTM was represented by its Pro-Vice Chancellor, UTM Kuala Lumpur, Professor Ts. Dr. Abd Latif Saleh, while Ventura IoT was represented by the Chief Executive Officer, Ts. Meor Tawfik Amirruddin.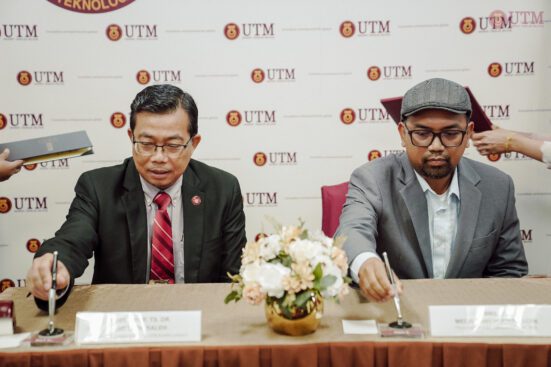 The collaboration agreed by both parties covered the academic partnership and cooperation between UTM and Ventura IoT Sdn. Bhd. that includes the exchange of academic staff and students (undergraduate and postgraduates), Research and Development (R&D) in Communication Technology as well as Internet of Things (IoT), joint seminar/conferences and so-supervision of postgraduate students.
Prof. Latiff in his statement after the signing ceremony said that with the joint venture, the relationship and cooperation between UTM and VENTURA IOT will hope to grow stronger and last longer, and will succeed in providing high-impact results to both parties. Prof. Latiff also gave a special acknowledgement to Ventura IoT representatives; for making this cooperation possible.
"The positive discussion opens up opportunities for research collaboration such as industry grants and human capital development. The cooperation that will be established can improve the reputation of joint research with industry at the national and international level," said Prof. Latiff.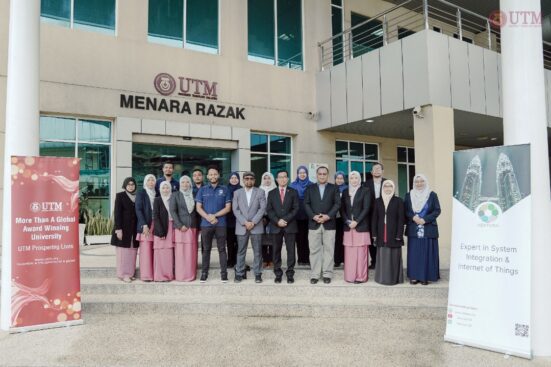 By: Robiah Ahmad & Norliza Mohamed