ICM Erasmus+ staff exchange programme was a 5-day staff exchange programme that was sponsored by the Erasmus European Commission Grant. It was a platform for participants from the involved countries to acquire new connections, benchmark, and the sharing of good practices from the universities involved.
This time, UTM International has chosen 2 staff from the PPP to participate in this program which was held at Metropolia University of Applied Sciences from 16th to 20th May 2022. The staff that took part in the programme were Norfaeza binti Ali and Su Zalpha binti Mohamed.
Erasmus+ is a European Union (EU) programme that was established to support the education, training, youth, and sport in Europe. This program was commenced in 2021 and will continue until 2027. However, prior programmes have been carried out since 1987. In total, 9,000 million people have taken part in Erasmus activities as of today.
In 2015, Erasmus+ programme started the financing exchange between the EU institutions and non-EU institutions. This programme was called the Erasmus+ International Credit Mobility (ICM). Metropolia has its own operational history in the Erasmus programme. Other than the 400 partner institutions of Europe, Metropolia now has 9 partners (ICM) in Malaysia, Australia, Canada, India, Kosovo, Namibia, South Africa, Sri Lanka and USA.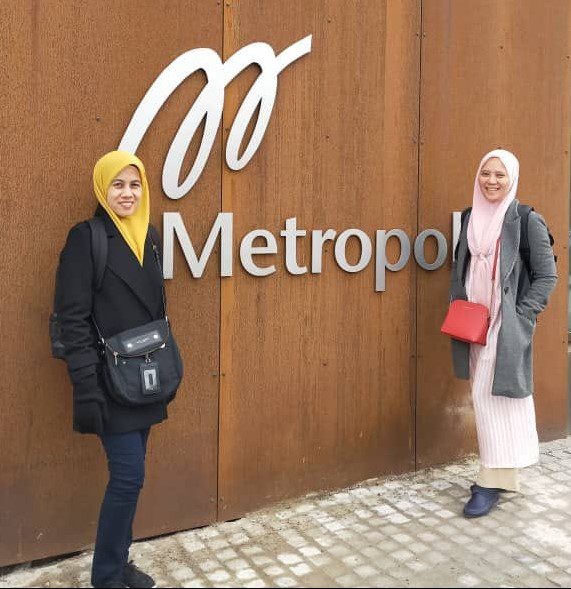 This programme was filled with various activities including a visit to the city of Helsinki and 3 campuses of Metropolia University, namely Myyrmaki Campus, Myllypuro Campus and Arabia Campus, a discussion session about Mobility programme, and a sharing about the implementation of Sustainable Development Goals (SDG) in the universities that were involved in this programme. Each participant was also asked to introduce their universities, which were UTM, Namibia University of Science and Technology, Namibia, and Chitkara University, India.
Metropolia is the biggest applied science university in Finland. As an applied science university, Metropolia University does not offer PhD programme. The highest education level offered is Masters Degree. The fields of study offered at Metropolia include Business, Culture, Healthcare & Social Services, and Technology. Metropolia is owned by the City Council of Helsinki Metropolitan and Kirkkonummi. Metropolia has 16,836 students and 992 staff members where 568 of them are academic staff.
During the last day of the program on 20th May 2022, Norfaeza and Su Zalpha carried on with their visit to Aalto University that is situated on the other part of Finland, which is Espoo, to look for potential collaboration with the university.