JAKARTA, 8 June – Universiti Teknologi Malaysia (UTM) has signed a Memorandum of Understanding (MOU) with the ASEAN Centre for Energy (ACE) on 8 June 2022 in conjunction with the Vice-Chancellor ASIA Tour at ACE, Jakarta, which focuses on the cooperation in the Energy sector.
The MoU was signed by the UTM Vice-Chancellor, Professor Datuk Ts Dr Ahmad Fauzi Ismail and the Executive Director of ASEAN Centre of Energy, Dr Nuki Agya Utama.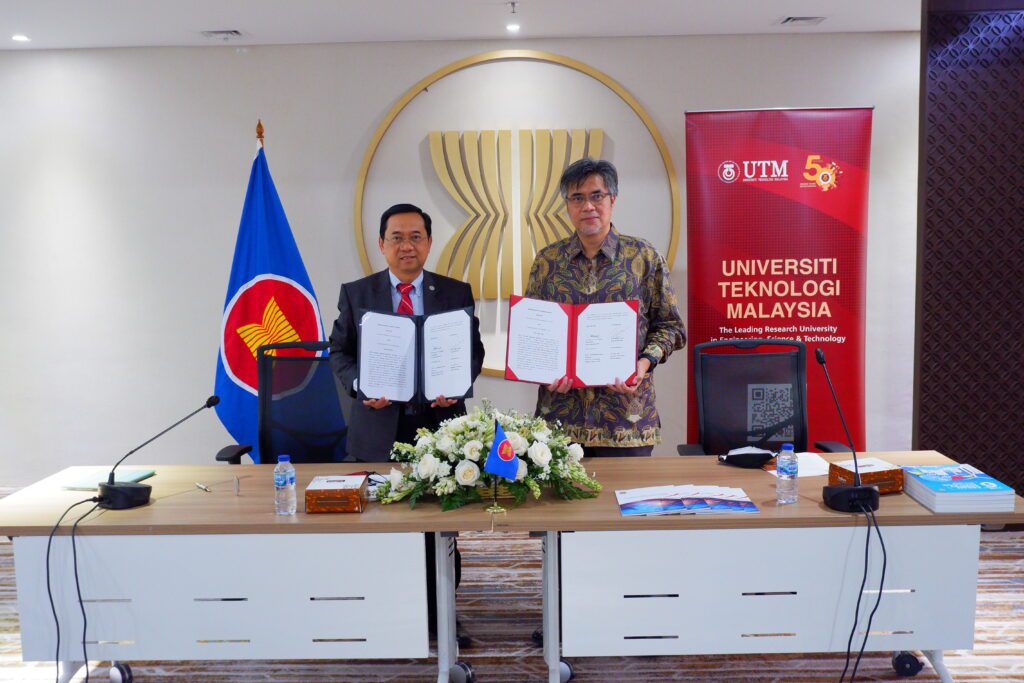 Professor Dr Rosli Md Illias, UTM Deputy Vice-Chancellor (Research and Innovation), Professor Ir Dr Haslenda Hashim, UTM Chair of Research Alliance (Resource Sustainability) and Dr Andy Tirta, the Manager of Policy Modelling and Planning of ACE, were also present at the MOU signing ceremony.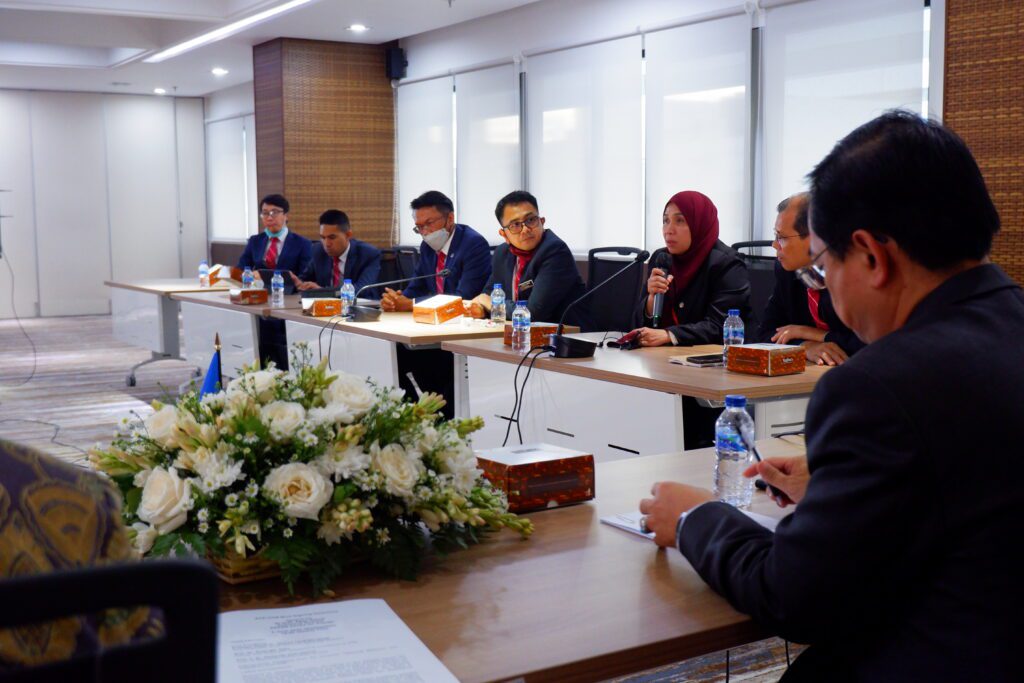 ASEAN Centre for Energy (ACE) is an inter-government independent entity that was established to represent 10 countries in the South-East Asia region which have an interest in the sector of Energy and plays a role in accelerating energy strategy integration among the members in the Association of South-East Asian Nations (ASEAN).
To complement ACE, Process Systems Engineering Centre (UTM PROSPECT) plays a vital role in executing the MoU on behalf of UTM. UTM PROSPECT is a centre of excellence that specialises in planning, design and creation of sustainable and innovative processes and product supply chain.
Prior to the MoU, UTM PROSPECT was appointed by ACE as consultants for Renewable Energy Micro-Grid for Electrical Vehicle. Since then, PROSPECT has delivered professional training and webinar to ACE and has successfully produced joint publications with ACE comprising of 3 policy papers, 2 Scopus Papers and 1 Impact Factor Paper.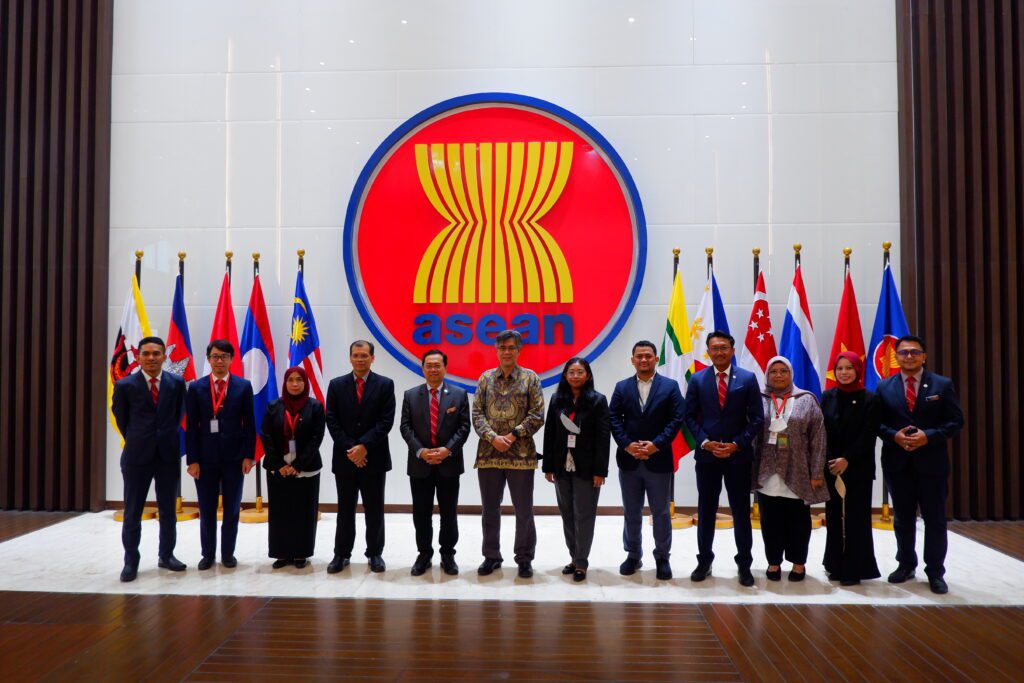 The MOU between UTM and ACE focuses on eight (8) aspects. Among them are joint research, joint development and delivery of courses, cooperation in preparing research proposals, and participation in internationally funded projects.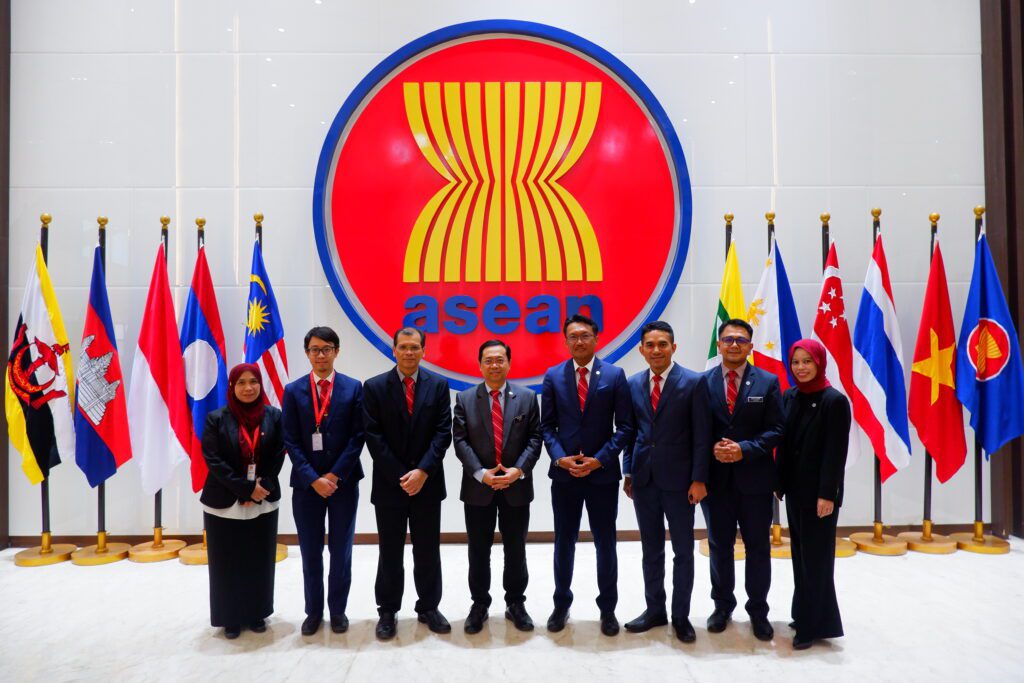 In line with UTM's enVision 2025 Strategic Priority 8, UTM aims to achieve global eminence as a distinguished Malaysia Research University in line with the national and global agenda. Professor Datuk Ts Dr Ahmad Fauzi Ismail believes that the collaboration with ASEAN Centre for Energy will pave the way to position Malaysia and Indonesia as the leading nations in the region's energy sector.
UTM Vice-Chancellor Office
UTM Vice-Chancellor ASIA Tour : Indonesia