June 15, 2022
By Jamilah Ahmad
Riau Islands, Indonesia, June 15 – About 400 people have embraced Islam at the Muallaf Centre Foundation, Riau Islands, Indonesia since 2017 until now. The foundation was established on the 29th of March 2017 after receiving approval to operate by the Ministry of Law and Human Rights of the Republic of Indonesia. It is located in Tanjung Pinang and is easily accessible to anyone who is interested in knowing and exploring the holy religion of Islam.
As a result of international collaboration between lecturers from the School of Education, Faculty of Social Sciences and Humanities (FSSH), Universiti Teknologi Malaysia (UTM), Assoc. Prof. Dr Jamilah Ahmad and the founder of the Muallaf Centre Foundation, Haji Huzrin Hood, this noble effort has shown great achievements.
According to an FSSH lecturer, Assoc. Prof. Dr Jamilah Ahmad, "The transfer of knowledge of leadership, management and administration of the organization occurs in an effort to develop this foundation." She added, "Adhering to the motto of UTM, 'In the Name of God for Mankind', I am motivated to help the community in this archipelago until the establishment of this foundation and achieve success to this point. Thanks to the Almighty."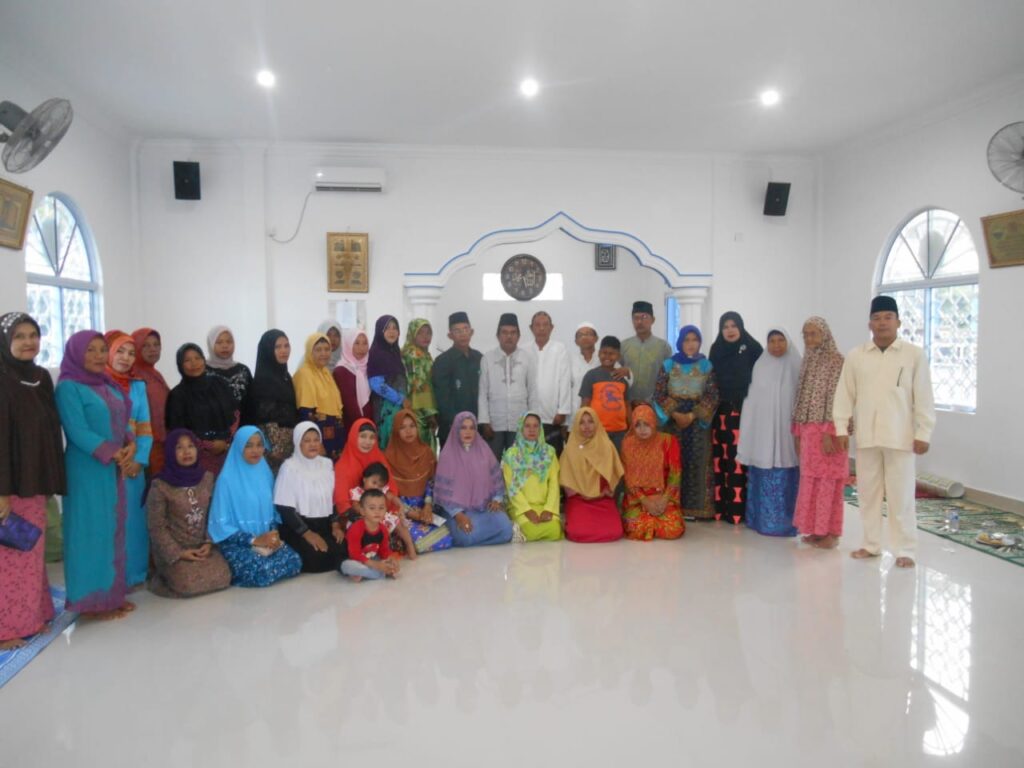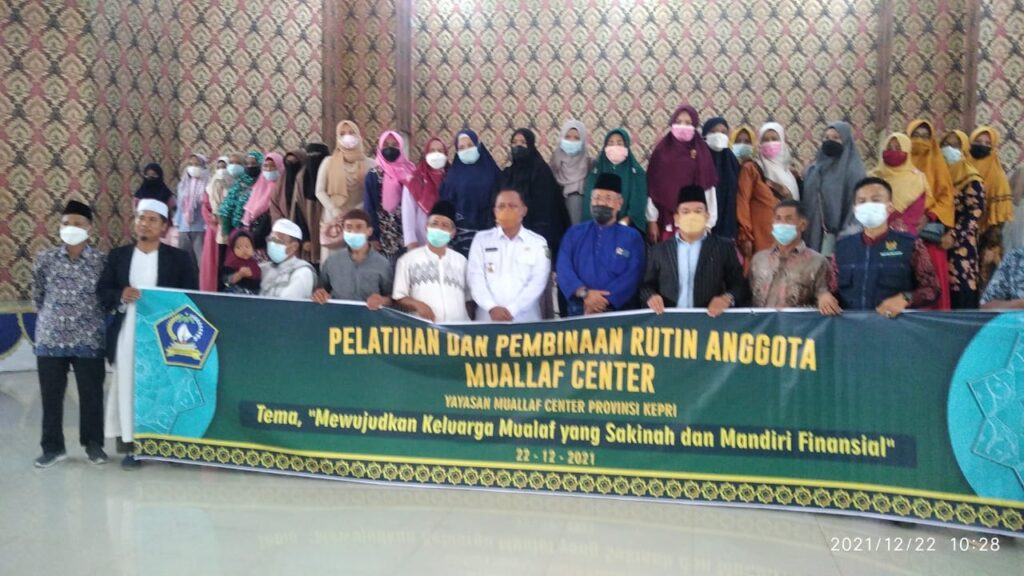 To date, various activities are planned and implemented by the committee members of the foundation such as Islamic guidance classes, motivation and leadership classes, and others.
According to the founder of the Muallaf Centre Foundation, Haji Huzrin Hood, "A mosque and 'madrasah' development project near the foundation is in planning". This large-capital project is the result of contributions from various parties from Malaysia, Indonesia and Singapore. With the establishment of this project, it is hoped that many activities related to Islam can be implemented in one place that is centralized and beneficial to all.