Seven members of Construction Quality & Maintenance Research Group, Razak Faculty of Technology & Informatics (RFTI), Universiti Teknologi Malaysia (UTM), together with Prof. Emeritus Dato' Ir. Dr. Zainal Mohamed have visited the Genting Tunnel project for East Coast Rail Link (ECRL).
This technical visit activity is part of the collaboration work between UTM and the Managing Director from Rendang Engineering Sdn. Bhd., Ir. Dr. Salimi Md Saleh.
The visit was led by Construction Quality & Maintenance (CQM) Research Group, Dr. Nur Fazilah Mohd Hashim, and supported by Green Cities & Construction (GCC) Research Group from RFTI, UTM.
We received a very warm welcome from the Regional Construction Manager, Mr. Yusni Shahadan of Malaysia Rail Link Sdn. Bhd. (MRL) and team.
A technical briefing on the Tunnel Boring Machine were given by the Senior Tunnel Engineer Section 7 (Pahang), 8 & 9 (Selangor), Mr. Mohamed Atiq Muid.
It was a very interesting visit as it gave an exposure regarding Tunnel Boring Machine (TBM), which was used to excavate the twin-bore Genting Tunnel portion of ECRL, the biggest of its kind in South-East Asia.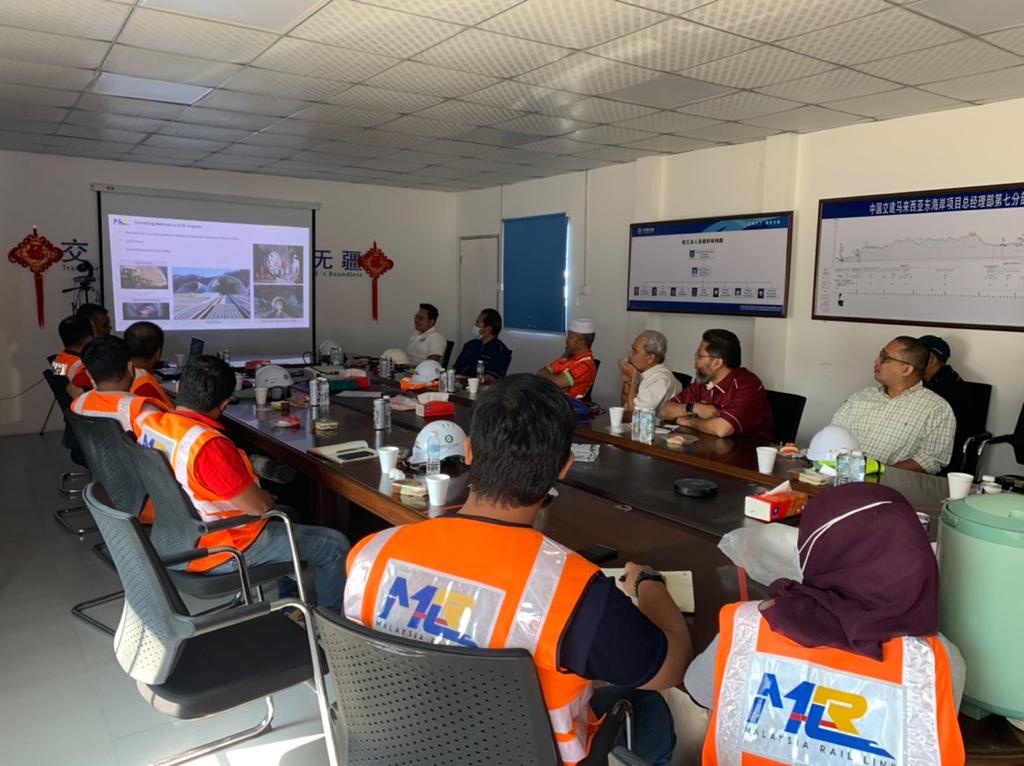 The TBMs were manufactured by the China Communications Constructions Company (CCCC) Tianhe Machinery and Equipment Manufacturing Co. Ltd. in Shanghai, China and were custom made for use in hard rock conditions.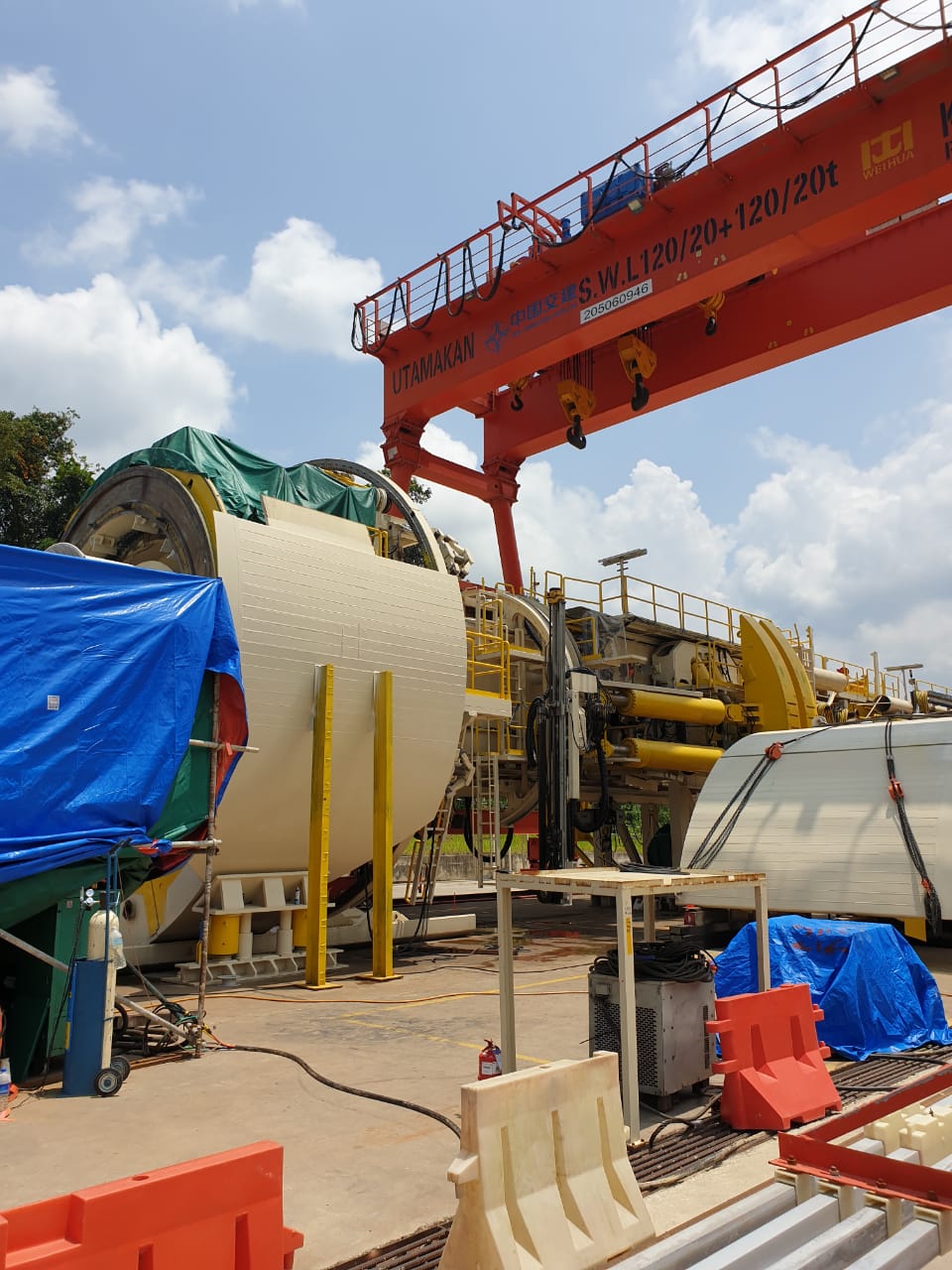 The Genting Tunnel is also the longest in South-East Asia for rail and excavation works to be conducted.
The TBM has a maximum digging capacity of 700m per month for the 16.39km twin-bore Genting Tunnel between Bentong and Gombak.
Mr. Atiq also explained that the TBM's three main roles are in tunnel excavation, removing excavation waste to the surface and installing concrete walls in the tunnel.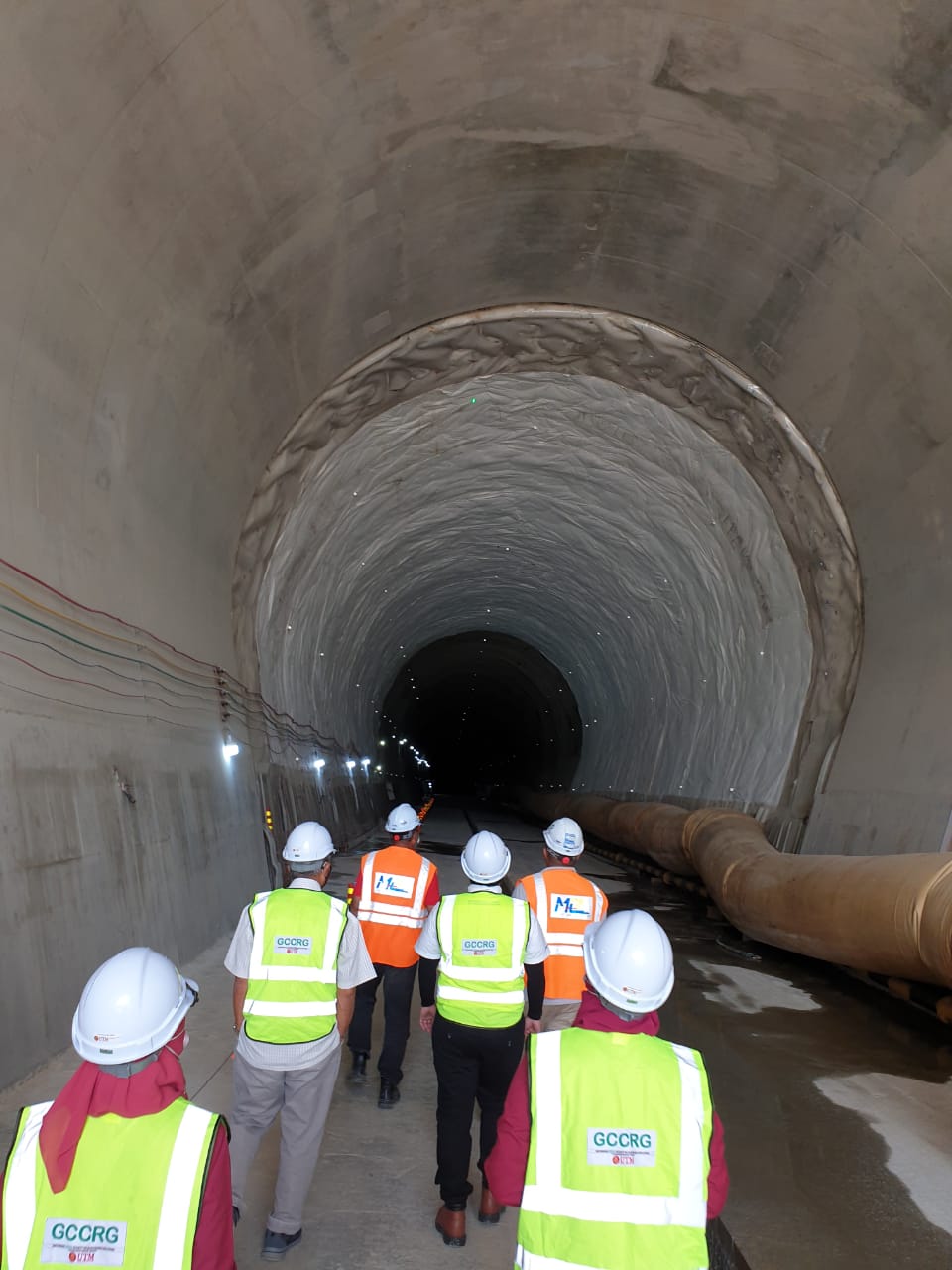 Significant discussions were conducted between the visitors and the project team regarding research and engineering works with the present of Prof. Emeritus Dato' Ir. Ts. Dr. Zainai Mohamed and the Director for MRL, Ir. Dr. Salimi Md Saleh.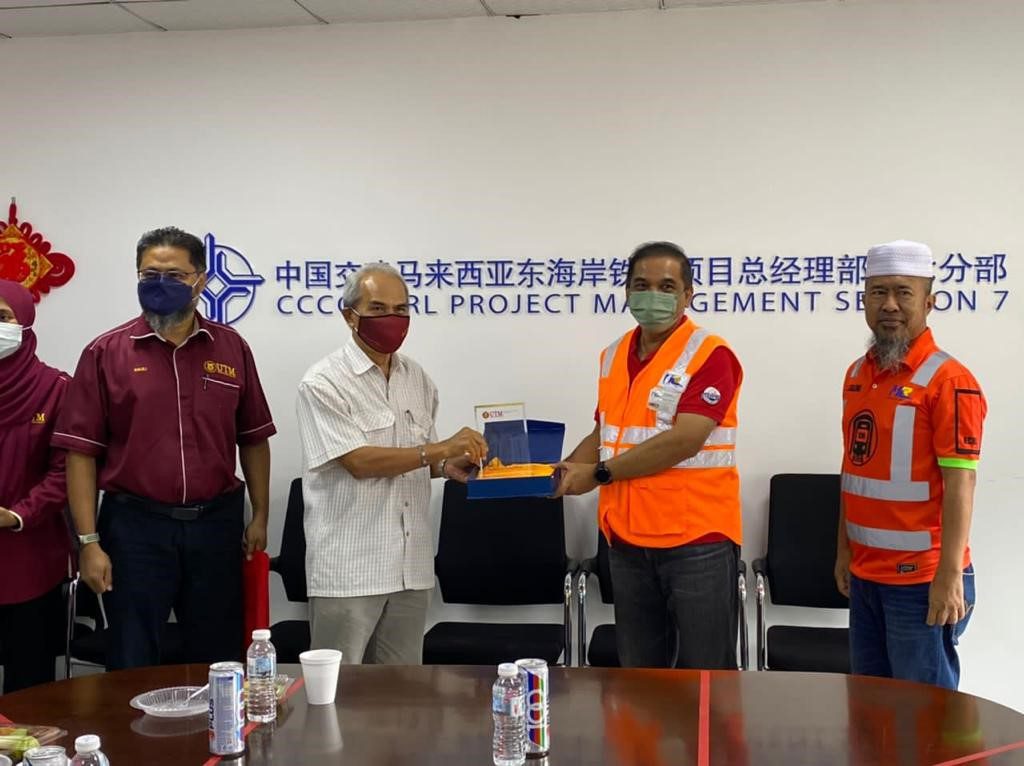 MRL is optimistic that the high-technology TBM will be able to take on geological and engineering challenges excavating across the Titiwangsa mountain range.
The 665km-long ECRL, which is scheduled for completion by December 2026, will traverse the East coast states of Kelantan, Terengganu and Pahang, and link the Klang Valley in the process.
It is a long-awaited project by the people of east coast and its completion would enhance the socio-economic growth in the affected states.