'Kem Pemantapan Jawatankuasa Kolej Mahasiswa Kolej Tun Dr. Ismail (KETA'21)' is an annual bonding camp for the committee of Kolej Tun Dr. Ismail, Universiti Teknologi Malaysia (KTDI UTM) to strengthen the bond and improve performance as a team between the participants and the Council of Fellows KTDI 2021/2022 session.
It was held at Kampong Juara & Air Batang Chalet, Pulau Tioman from 31st March until 2nd April 2022. The objectives of this program were to strengthen the team spirit and keep KTDI in a good reputation.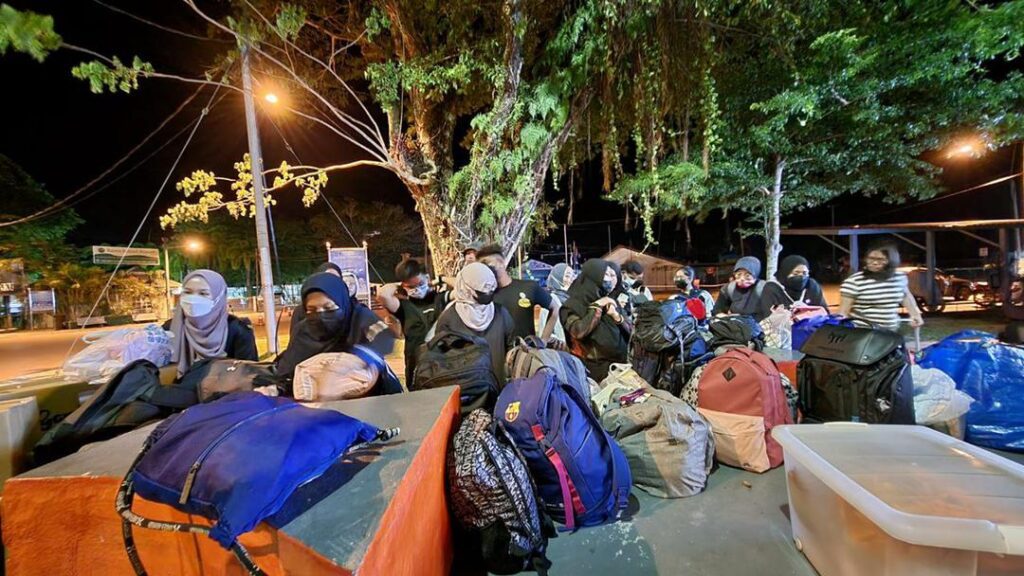 In addition, this program also aimed to ensure students' holistic character development in terms of personality, leadership and skills. KETA'21 was led by a college committee member, Naveenan A/L Chandran and assisted by several program advisors, namely Chm. Dr. Mohd Akmali bin Mokhter, Muhammad Syaiful Izzhar bin Zulkifli and Suhaily binti Suhaimi.
The participants, including facilitators, gathered the night before, around 9.00 p.m. on the 30th March 2022 to start the first module, which was Ice Breaking to divide the participants into several small groups.
The bus by UTM to Mersing, Johor came at midnight of 31st March 2022 where everyone gathered all their equipment and personal belongings. The journey was a few short hours and everyone reached the jetty at approximately 3.00 a.m.. The participants gathered and waited to board the ferry at 7.00 a.m..
This program was attended by Kolej Tun Dr. Ismail's principal, Lieutenant Colonel Assoc. Prof. Dr. Mohd Noor Azli bin Hj. Ali Khan, KTDI staff, Mr. Muhammad Nur bin Mohamad Ibrahim and a few invited facilitators, namely Kapt Mu'ammar Sirajuddin bin Ibrahim, Muhammad Aiman bin Ponniran, Muhammad Danial Hakimi bin Mohd Habibullah, Muhammad Nurhadi bin Mohd Salim and the Committee of KTDI.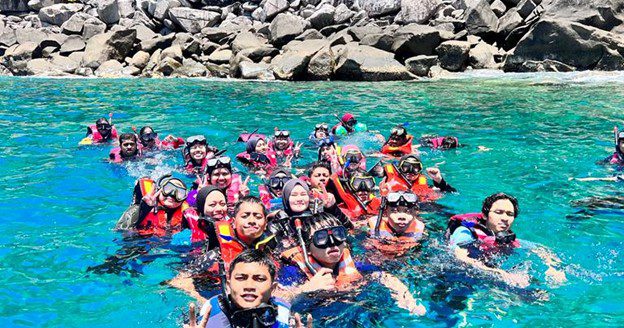 Upon reaching and recollecting all the brought belongings and equipment, the participants and facilitators gathered and waited for the next instructions by the camp commander, Muhammad Nur Ikram bin Zaidi. Participants entered the forest and upon receiving instructions by the Palapes facilitators, they were divided into two troops to make a suitable place to stay.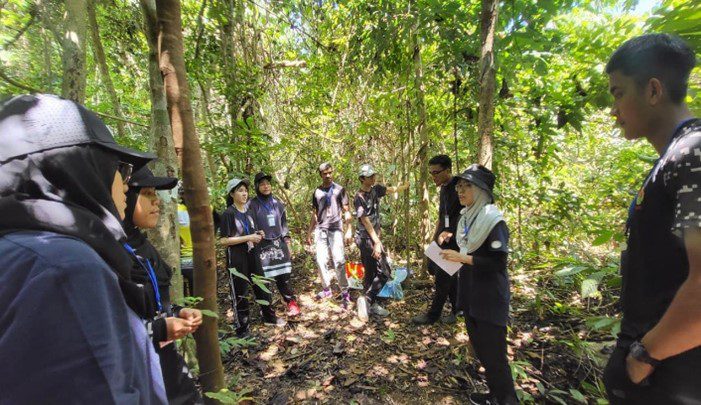 On 1st April 2022, everyone came back to the chalet to gather their things before hopping on several boats to go snorkeling.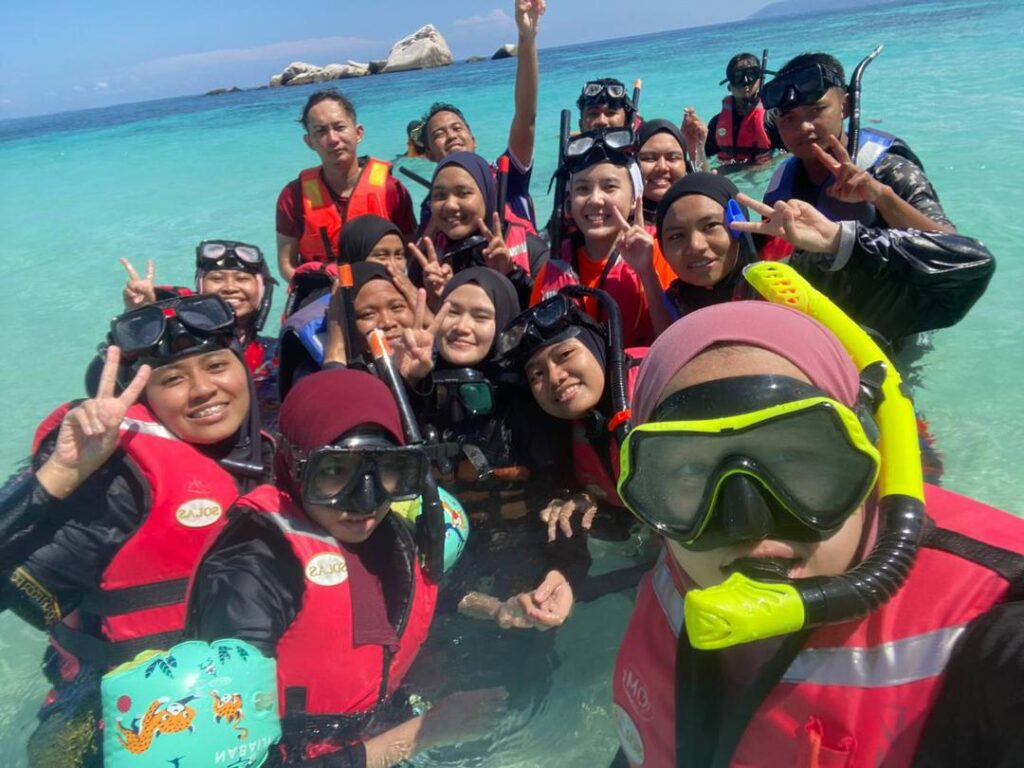 On the final day, everyone gathered at 6 in the morning and arrived at jetty Mersing, Johor on noon by ferry. We would like to thank and appreciate all the Committee of College, the Council of Fellows, all the guests and the Principal of KTDI for their time in joining the program and for all the cooperation given in making this program run smoothly.