Universiti Teknologi Malaysia (UTM) through its global prominence strategy has set its sight in developing and maintaining smart partnership with renowned institutions and universities around the world.
Recently, through the School of Electrical Engineering, Faculty of Engineering had signed a Memorandum of Understanding (MoU) with Sena Traffic Systems Sdn. Bhd. (STS) to maintain the academic and research collaboration on Intelligent Traffic Control System between both parties.
The signing ceremony of this MoU was held on the 24th February 2022, via online platform, Webex.

UTM was represented by its Deputy Vice-Chancellor (Research & Innovation), Prof. Dr. Rosli bin Md. Illias, whereas STS was represented by its Director, Mr. William Tan Wei Lun and witnessed by the delegations from UTM and STS.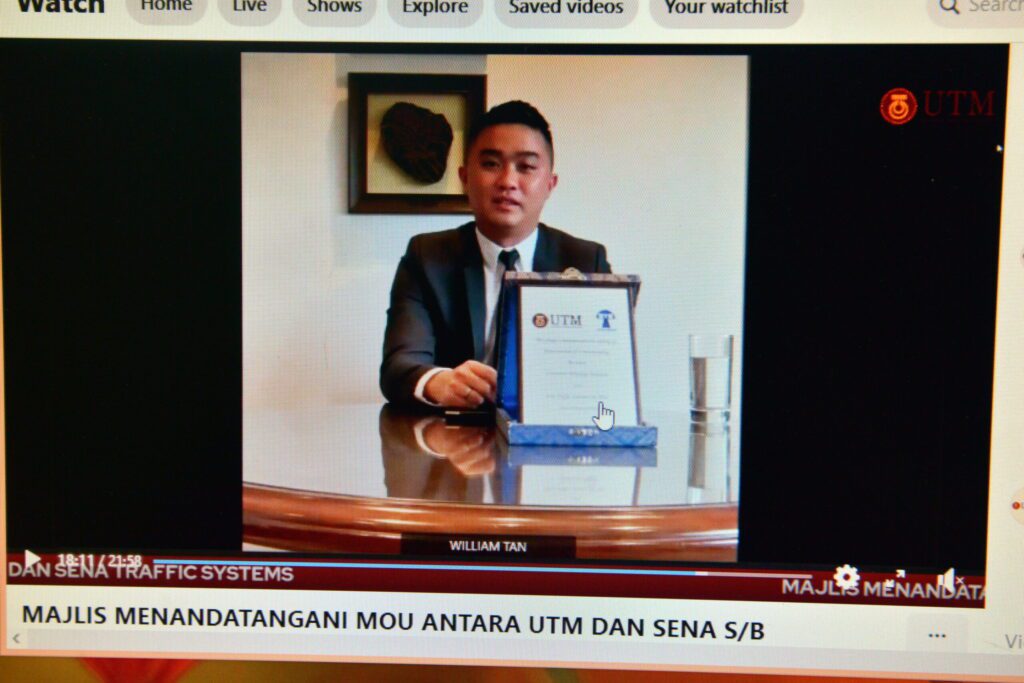 Prof. Dr. Rosli bin Md. Illias in his speech said, this collaboration is expected to provide added value to UTM graduates, especially graduates from the Faculty of Engineering, which in turn is expected to contribute to the development of a more sustainable Smart Traffic Control System, suitable for traffic use in Malaysia as well as abroad.
Mr. William Tan Wei Lun said this MoU is one of the company's efforts to participate in building a better Keluarga Malaysia.
"The exchange and sharing of knowledge between UTM and company is expected to produce local expertise that is on par with global expertise, contributing towards a more sustainable national development agenda.
This strategic cooperation enables the sharing and exchange in knowledge, idea, and insights between both UTM and STS, in the effort to create a collaborative academic, research and expertise partnership especially in the Intelligent Traffic Control System and engineering," he said.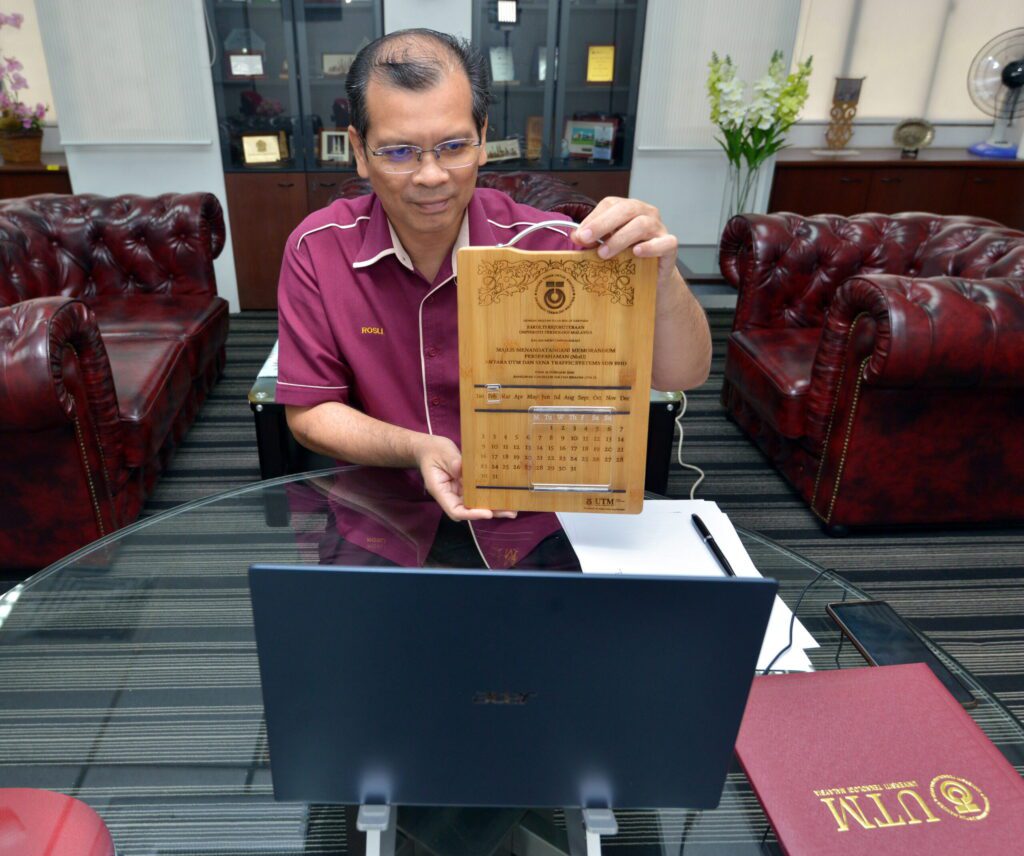 In addition to this cooperative relation between UTM and STS, it is hoped that it would further enhance the global prominence for both parties nationally and globally.
Faculty of Engineering
Universiti Teknologi Malaysia