Program Heart Of Qur'an Day (HOQD'22) is a virtual spiritual program organized by the Student Residential College Committee (JKM) for semester 1, 2021/2022 session.
This was a short spiritual session of recitation of Surah Yassin, organized for Muslim students, who were preparing for their final semester examination.
The aim of this program was for the students to spend time worshipping Allah together and also to put our trust in Allah.
The program started at 7.45 p.m. on 4th February 2022, held via KTDI Facebook Live and Webex Online Meeting.
It was officiated by Kolej Tun Dr. Ismail (KTDI) principal, Lieutenant Colonel Assoc. Prof. Dr. Mohd Noor Azli bin Hj. Ali Khan.
HOQD'22 started with Yassin Recitation that was led by Mr. Zulhilmi bin Zulkifli.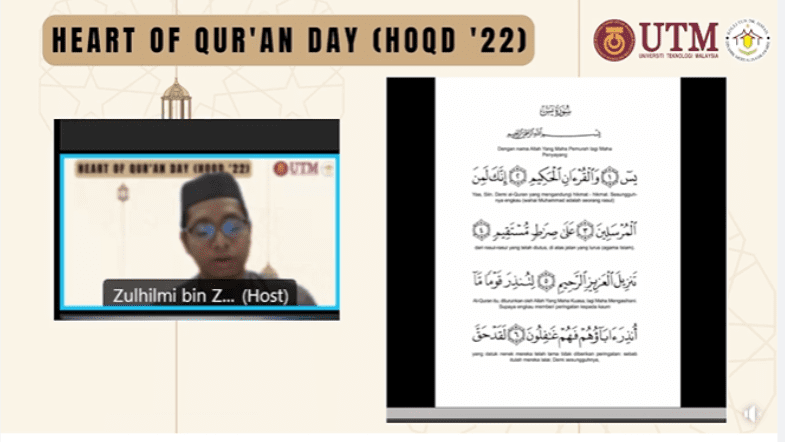 After the Yassin recitation, the program continued with prayers recitation to Allah, to ease our final examination process for this semester.
Then, the program proceeded with a short speech from KTDI's principal.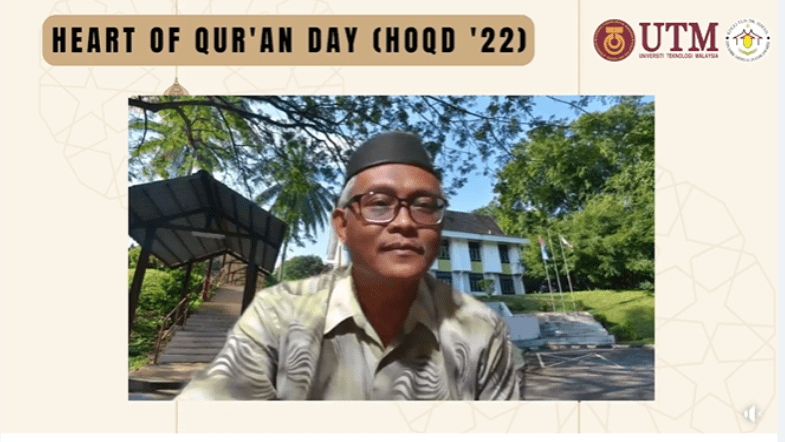 He wished the best, gave some encouragement and inspiration for the students who were going to face the final examination.
Although everyone had a busy schedule due to the coming examination, this program was well attended.
It was full of warmth too as the attendees also greeted each other while the program was running.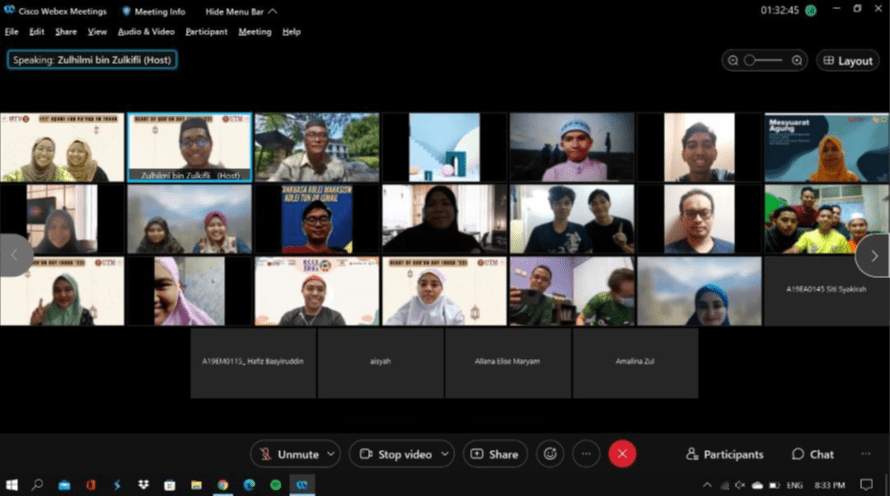 HOQD'22 ended at 9 p.m. and before the dismissal, there were photography sessions.
It was hoped that all students will be ready for their examinations and able to answer their paper with confidence.