The 5th Electrical Engineering Capstone Showcase 2021 (EECS 2021) was successfully held on the 17th January 2022 as one of the prestigious event conducted by the School of Electrical Engineering (SKE), Faculty of Engineering, Universiti Teknologi Malaysia (UTM).
This time the EECS 2021 featured 106 projects within 19 different themes that span four divisions namely Communication Engineering, Electronic and Computer Engineering, Control and Mechatronics Engineering, and Power Engineering.
It was held virtually in platforms such as Facebook live and Youtube live that gained warm responses from both the industries and the academia.

Capstone Project is a compulsory course to all students in SKE. It provides opportunities for final-year students to gain experience in integrated engineering design projects and improving their generic skills in managing projects and developing prototypes.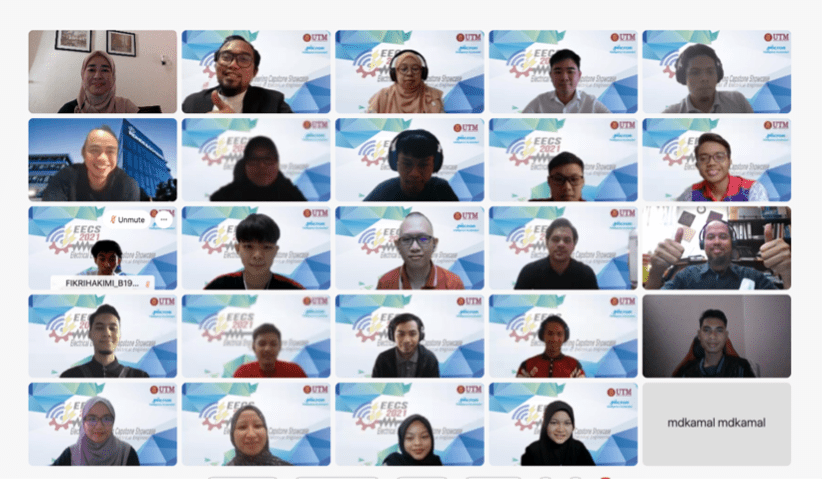 During the event, 400 students work in a team and required to conceive and solve a community or industry-based problem under an assigned theme, facilitated with an appointed academic staff.
The showcase started with an opening remarks from the Associate Chair (Academic & Student Development) School of Electrical Engineering, Assoc. Prof. Dr. Mohamed Afendi Mohamed Piah followed by the EECS2021 Chair, Assoc. Prof. Ir. Dr. Muhammad Nadzir Marsono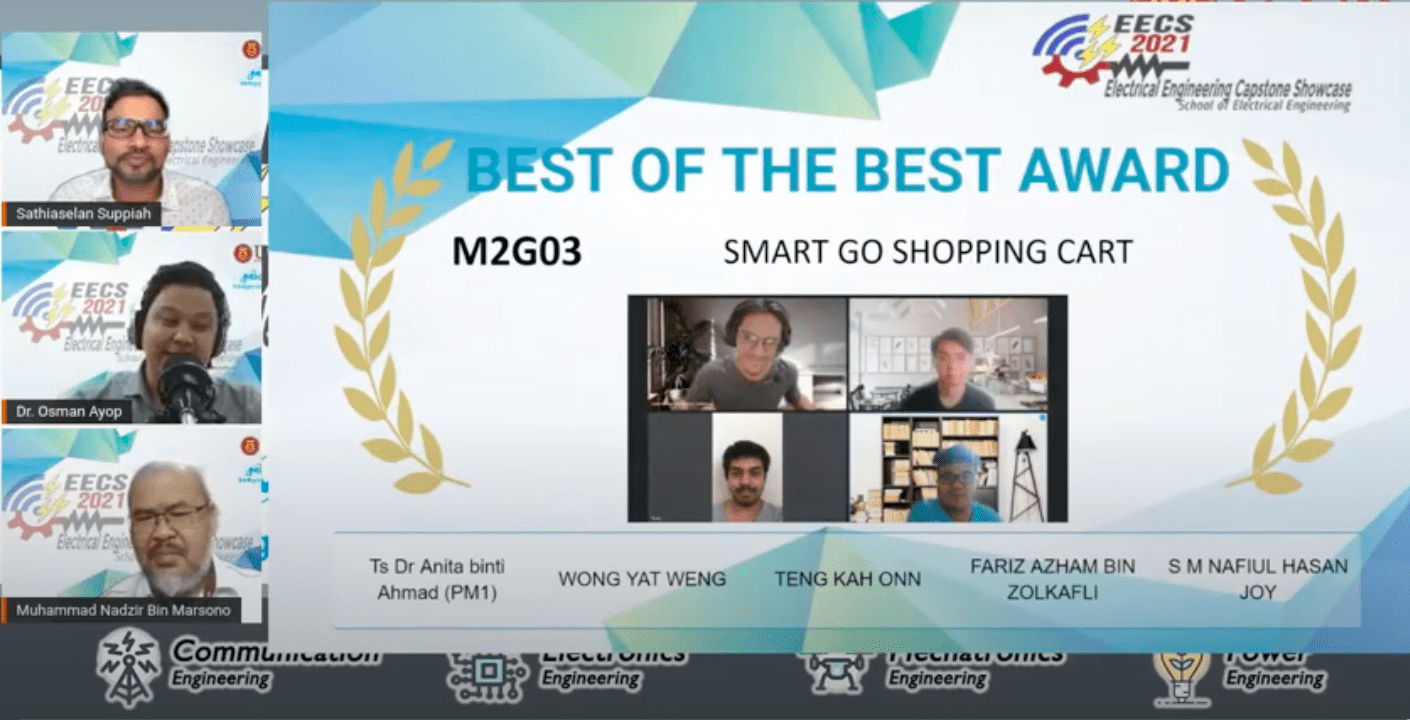 This event was the platform for SKE final year undergraduate students to showcase their final products to the public, as their projects evaluated through the Webex parallel session by panels from industries and SKE lecturers.
While waiting for the award ceremony, an industrial talk was given by Micron Memory Malaysia Sdn. Bhd who is the Diamond Sponsor for the showcase.
The event was also supported by AR Mechatronics PLT, DF Automation and Robotics Sdn. Bhd (Silver Sponsors), Intelliware Solutions Sdn Bhd and Latisan Teknik Sdn Bhd (Bronze Sponsor).

Before the event ended, awards were given to the winners of the Theme Awards, Best Project Awards and the most coveted Best of the Best Award. The Best of the Best Award won by team M2G03 with project entitled "Smart Go Shopping Cart".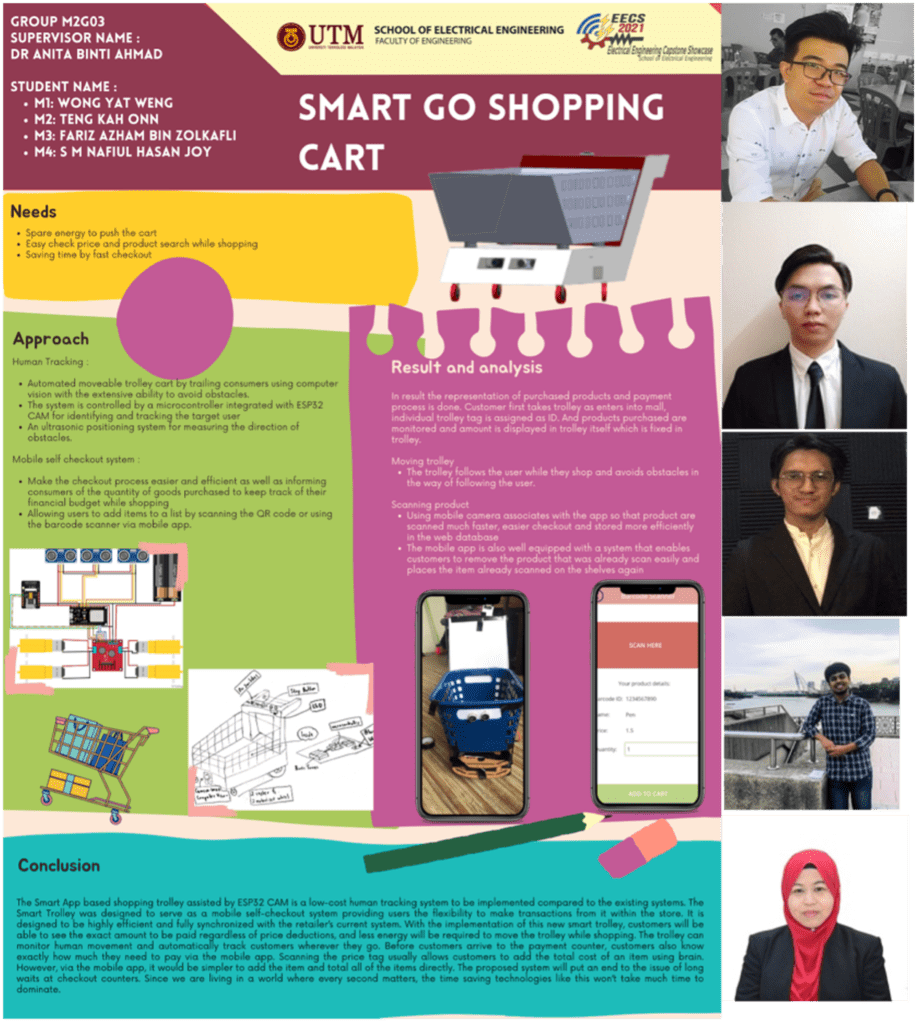 The members were Wong Yat Weng, Teng Kah Onn, Fariz Azham bin Zolkafli, SM Nafiul Hasan Joy, and supervised by Ts. Dr. Anita binti Ahmad.

Congratulations to all the winners, and also to the committee members for successfully organising the event!