The Hygrow-Pot Workshop was an online planting class organized by the Tun Dr. Ismail College Student Committee.
This class was held to provide exposure to a simple method of cultivation that can be used anywhere.
The programme was led by a college committee member, Nur Aimi Wahida binti Mohd Soffa, and assisted by several programme advisors, namely Dr. Nurrulhidayah binti Salamun, Nur Amalina binti Zulkifli Airwan, and Suhaily binti Suhaimi.
The programme's main purpose was to introduce and increase students' knowledge of simple nominating methods and encourage students with planting activities.
The programme was very beneficial not only to students but also to the whole community.
With this method, everyone can do planting activities using land or used items and doing it in a narrow space.
This workshop was held through the WebEx Online Meeting platform on 30 November 2021, started at 2:30 p.m. and ended at 5:00 p.m..
The program was attended by an invited talk, namely Puan Mahani binti Amat @ Halimi and also Universiti Teknologi Malaysia (UTM) students from various colleges.
he program began with a prayer recitation from Muhammad Faiz Irfan bin Ariffin and was officiated by a fellow advisor, Dr. Nurrulhidayah binti Salamun.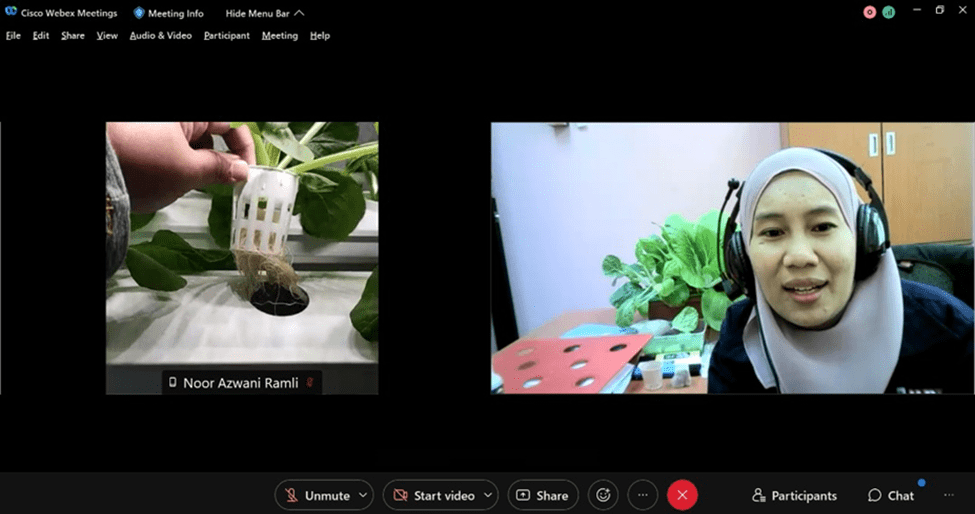 During a talk session, Puan Mahani had introduced the type of hydroponic planting system.
In the session, Puan Mahani showed pictures and models to guide the participant to imagine how the hydroponic system worked and how the harvesting activity was done.
Along with the talk, there were Q&A between the participants and Madam Mahani.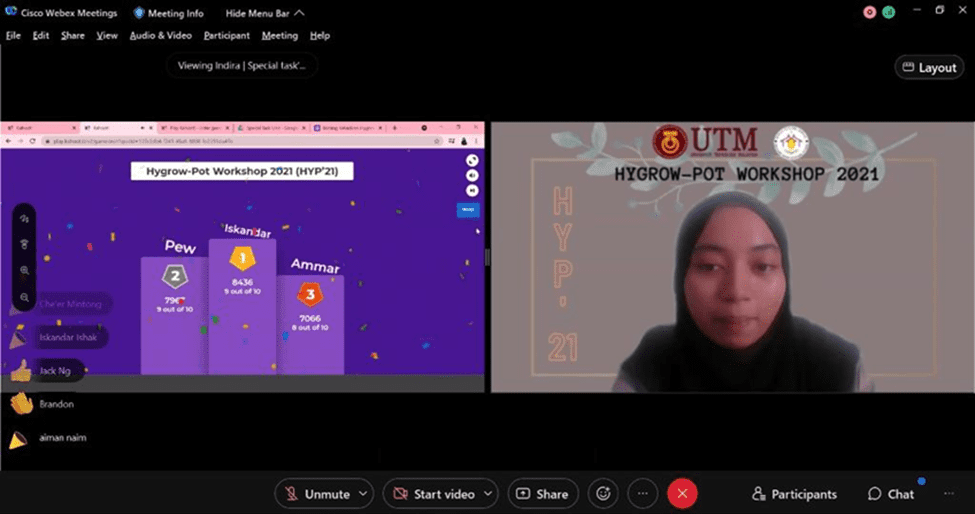 There was also a quiz session, Kahoot, prepared by Puan Mahani, which 67 students joined.
The top three winners were based on the figure attached above.
Before the programme ended, there were photography sessions with all the participants and the speaker.
Apart from that, Tun Dr. Ismail College Student Committee would like to thank all participants for joining their program and hope to see everyone again in the following programme held in the future.