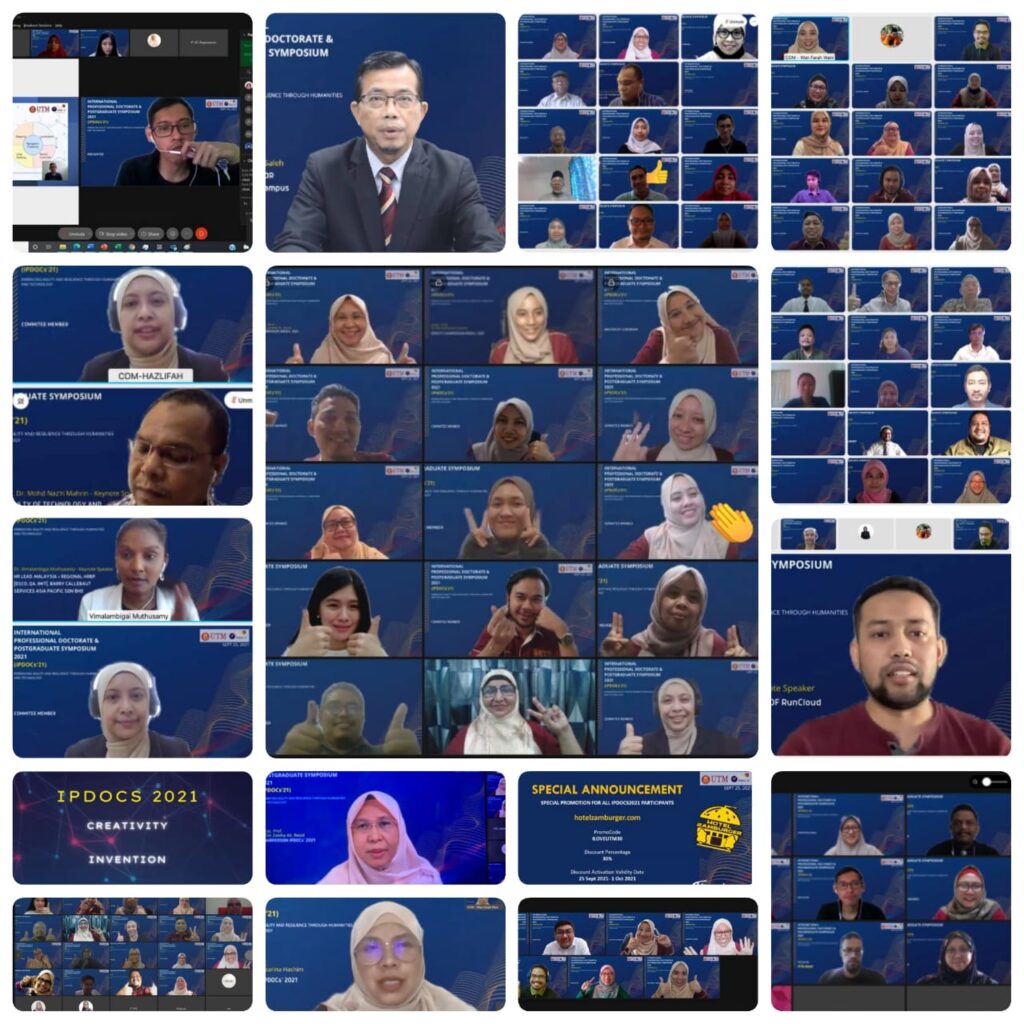 By Nurhasmiza Abu Hasan Sazalli and Wan Nur Asyura Wan Adnan
The commitment and hard work of the International Professional Doctorate & Postgraduate Symposium 2021 (iPDOCs'21) secretariat comprising 48 academics, non-academic staff and postgraduate students of Universiti Teknologi Malaysia are paid off as this well-planned online symposium attracted 140 academics, practitioners and students. They shared ideas and presented findings from industry-driven research that contribute impactful solutions to the industrial challenges and enhance industrial performance.

With the theme 'Embracing Agility and Resilience through Humanities and Technology', 100 oral presentations and 30 posters showcasing their research activities, case studies, and best practices. Twenty-one awards were given: Best Poster Award, Best Presenter Award and Best Paper Award for engineering, social sciences and science and technology categories.

In bridging the gap between academia and industry, iPDOCs'21 was particularly special as it featured three keynote speakers; Mr. Arif Tukiman, the Co-founder and CEO of RunCloud, Assoc. Prof. Dr. Mohd Naz'ri Mahrin from Razak Faculty of Technology and Informatics, UTM and Dr. Vimalambigai Muthusamy who is the Human Resource Lead, Malaysia and Regional HRBP from Barry Callebaut Services Asia Pacific Sdn Bhd.
Organised by UTM School of Graduate Studies (SPS) and the Post Graduate Society (PGSS), the next iPDOCs' will be held in 2023.
/ Department of Deputy Vice-Chancellor (Academic and International)
/ Faculty of Science
/ Faculty of Social Sciences and Humanities
/ Razak Faculty of Technology & Informatics