The second Summer Camp Program under the auspices of the AOFUA was successfully organized for 3 days starting from 7th August 2021 by De La Salle University. The annual Summer Camp is a great platform for students from five universities in Australia, Thailand, Japan, Malaysia and the Philippines to collaborate across borders, and make unique friendships along the way.  Students across different disciplines work together with the other member universities to bring UN's Sustainable Developments Goals into achievable actions at the local context. In this regard, the Malaysia-Japan International Institute of Technology (MJIIT) sent 10 of their undergraduates and postgraduates to join this program.
The 2021 AOFUA Summer School Program kicked off with the opening remarks from the President of Tokyo City University (TCU), Dr. Chitosi Miki, followed by a speech from the President of De La Salle University, Br. Raymundo Suplindo. The program continued with a sharing session from the 2019 Summer Camp Program Alumni, in which, Mr. Firdaus Isa from MJIIT grabbed the opportunity to share his experiences during the program in TCU.
The programs ended on 14th August 2021 with a closing remark from the representatives of each universities, in which, Associate Professor Dr Norhayati Abdullah had expressed her compliments to the host university, DLSU, for the successful event. All the AOFUA members were delighted to have this program despite the pandemic situation and hoping for a physical Summer Camp program in Edith Cowan University in 2022.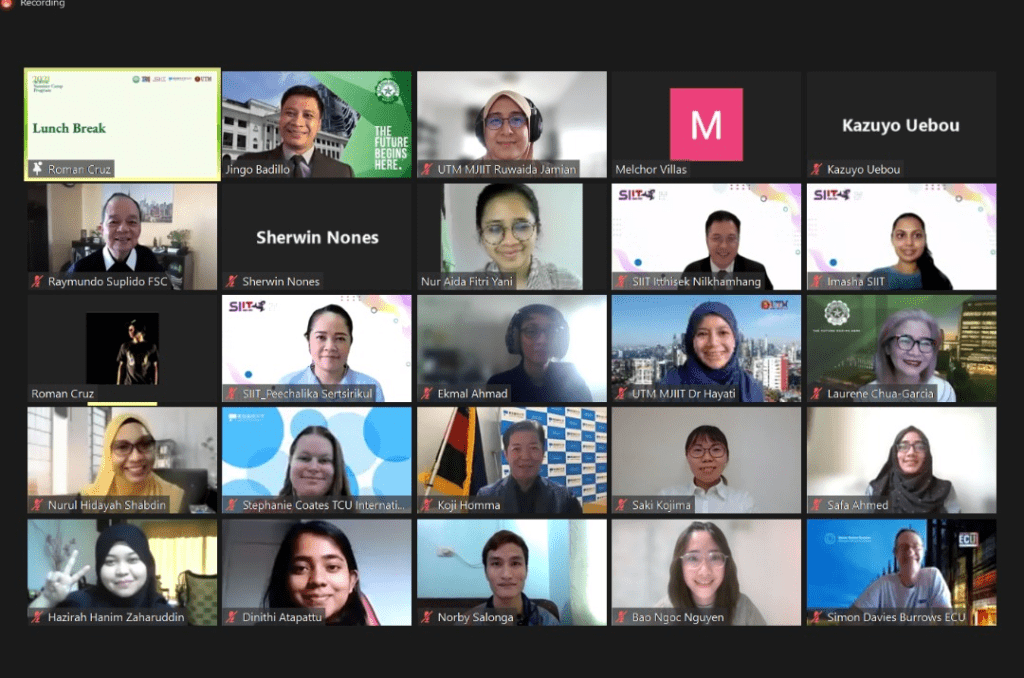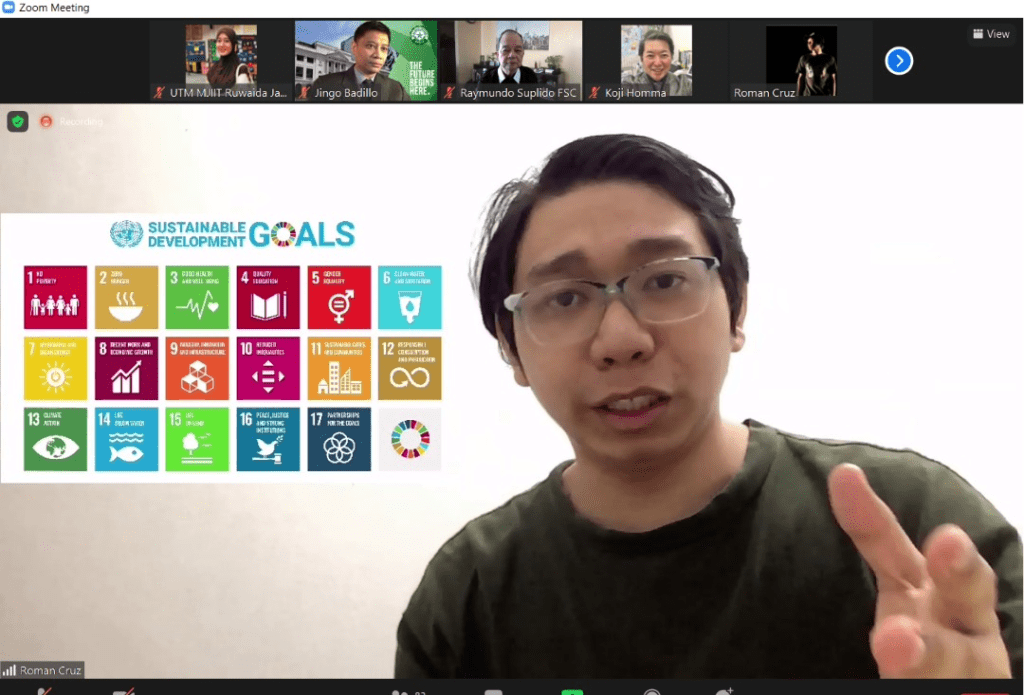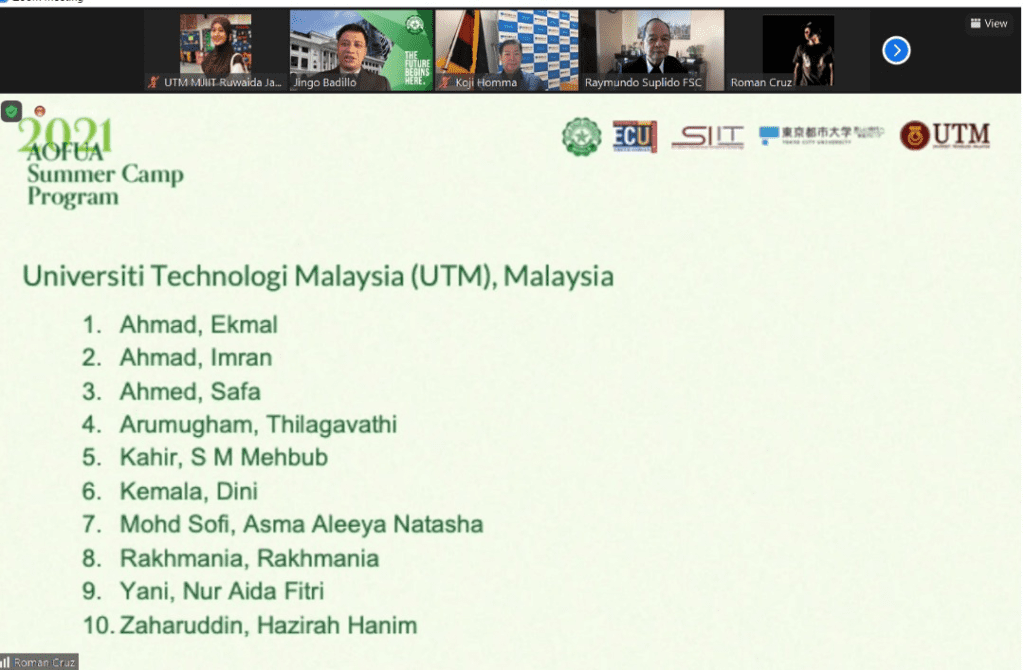 / Department of Deputy Vice-Chancellor (Development)
/ Malaysia-Japan International Institute of Technology