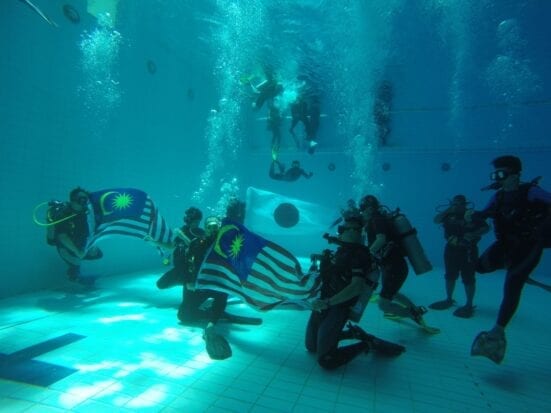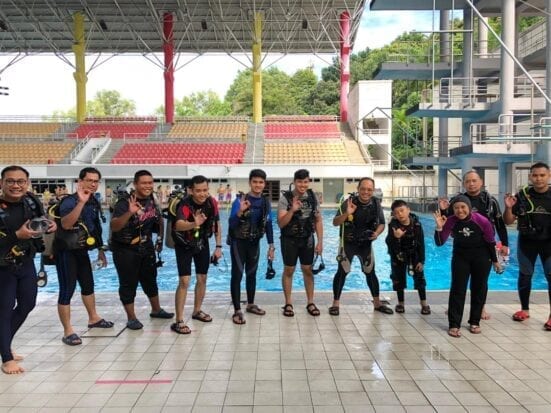 On the 15th August 2020, a total of 12 people from the Mask On secretariat team were given the opportunity to breathe in water as deep as 5 meters and try the scuba diver's action which would never be forgotten! The program was made merrier by the participation of Malaysian Deaf Sports Association (MSDeaf) team members, Mr. Ong Shin Ruenn and Nazrul Azwa, and team members of the Department of Youth and Sports Kuala Lumpur (JBSWPKL).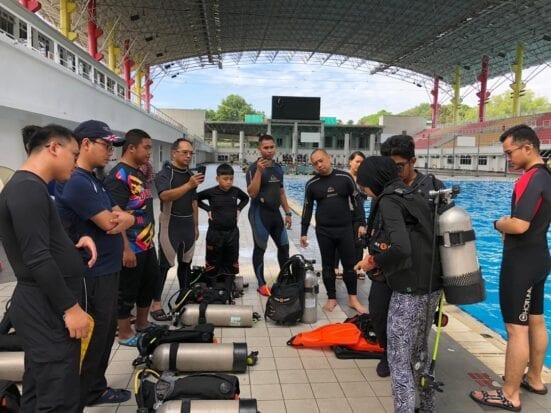 The training began with a brief diving overview, from gears (air tank, mask, regulator, buoyancy compensator, pressure gauze, fins) to safety aspects. They were then trained to sink into a pool that was 5 meters deep and hold their breath with appropriate techniques.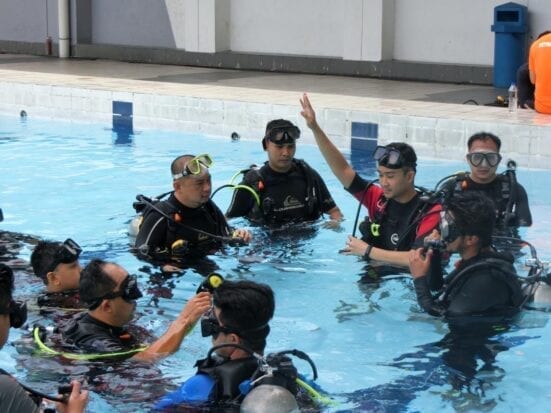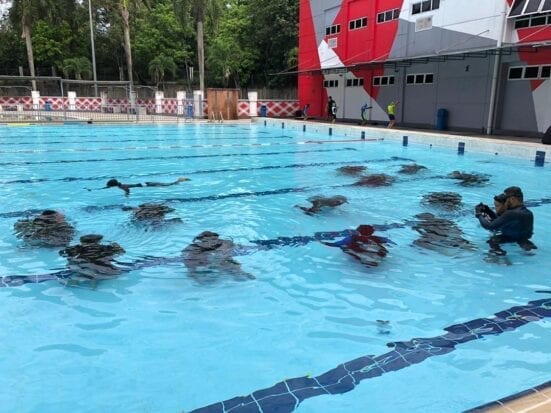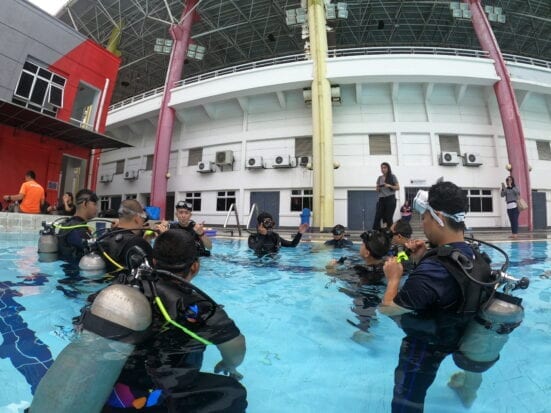 This program became the kick-start of our first special project to shape the career of scuba divers among the unemployed with hearing loss and potential poor teenagers. The 3-hour program  wrapped up with the certificate-giving ceremony hosted by I-Divers. All participants were awarded Discover Scuba Diving (DSD) certificate from PADI (Professional Assoc. Of Diving Instructors)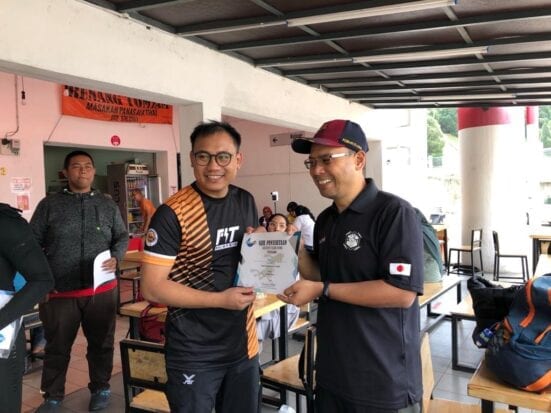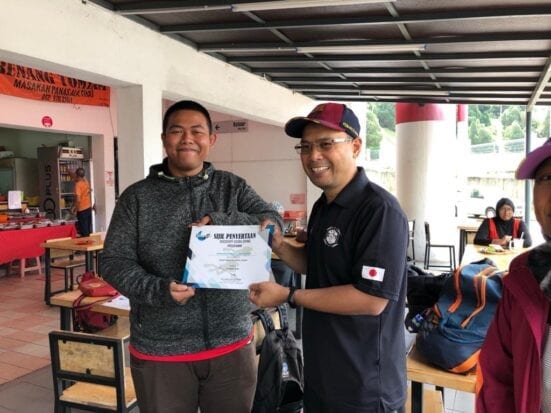 Congratulations to the great and extraordinary team of MSDeaf, JBSWPKL, and MJIIT and UTM partners for successfully gaining a unique and calming experience in the Discover Scuba Diving program trained and guided by I-Divers team.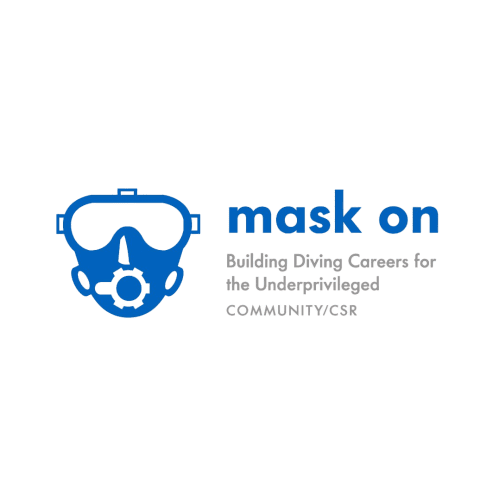 Mask On UTM is a special project incorporating a quintuple helix model, spearheaded by Universiti Teknologi Malaysia (UTM), with Kementerian Belia & Sukan Malaysia (KBS), MSDeaf, selected NGOs and I-Divers (professional PADI scuba divers).
Mask On aims to nurture and develop financially and physically underprivileged teenagers / young adults aged 16 – 30 years old, especially those living in urban poverty and those with hearing difficulties to secure careers in the global scuba diving industry. 
Participants will be funded for at most 1 year, to undergo intensive swimming and diving training, with selected credible and reputed professional scuba divers in the region.
At the end of the program, participants will secure a career either as a Dive Master or Dive Instructor and will have a choice to pursue a more advanced training package in the commercial diving industry.
Mask On will be launched by the Minister of KBS in September along with a crowdfunding platform to allow public and private sectors to contribute financially to the training of participants.
If you wish to know more about the CSR project, email us at rahayutasnim@utm.my.
Watch Mask On UTM official video here: https://youtu.be/pZIqsVpSzv8