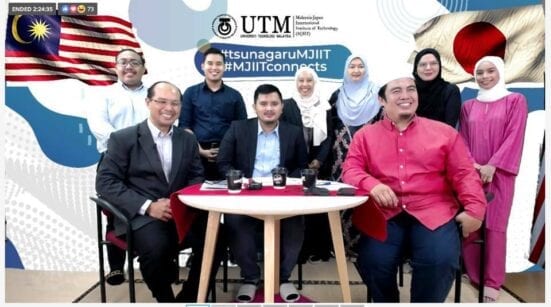 おはようございます Ohayougozaimasu, Assalamualaikum!
Malaysia-Japan International Institute of Technology (MJIIT), Universiti Teknologi Malaysia (UTM) hosted its 4th episode of #TsunagaruMJIIT on 8th July. This time, the episode brought a different insight to be seen by raising the professional career opportunities related to underwater industries.
This episode was splendidly well-hosted by Mohammad Ramdzuanny Bin Musram Rakunman, MJIIT's postgraduate student in Master of Philosophy (Chemical Engineering) with a hope to open a door for more students to be part of MJIIT Media crew and correspondingly showcase their talents, creativity, and enthusiasm in e-content creation.
#TsunagaruMJIIT is a weekly-show, aired live on MJIIT official Facebook page, and this time with a special appearance by Ustaz Muhammad bin Abdullah (or oftentimes known as Ustaz Amin), who is primarily working as a TV personality.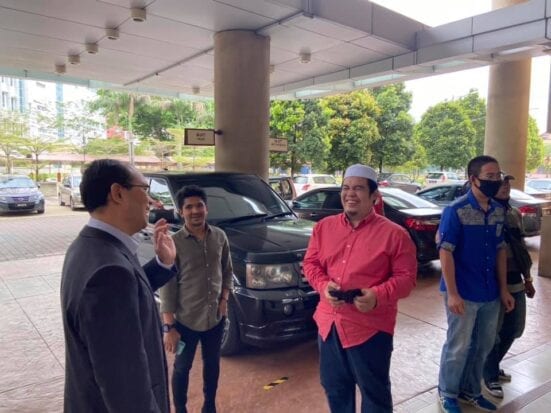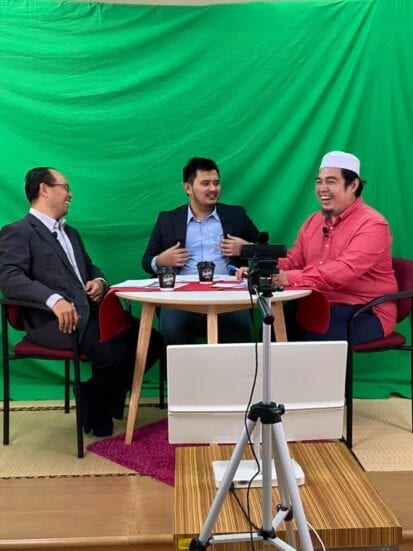 The useful sharing and clarification made by Ustaz Amin on the depth of professional underwater career and industries have elevated the awareness and perception of both public audience and UTM community that diving is beyond just a hobby.
Ustaz Amin has dived into the said industry for more than 20 years and now he has a dive set-up, I-Divers Dive Center, a Professional Association of Diving Instructors (Padi) dive center since 2015 and has trained people from all range of ages, regardless of their gender.
An exchange of sharing by both MJIIT dean, Prof. Dr. Ali Selamat and Ustaz Amin on diving career prospect and UTM's research component, Ocean Thermal Energy Conversion (OTEC), has built interest and curiosity of the audiences towards the importance of ocean exploration and any institute that can authorize general and specialized course work and training in diving soon for students to undergo.
The audience also made inquiries on diving industries such as the terms and conditions for the entry requirement, the duration of the diving training to be legally certified, and the salary range of each profession. Ustaz Amin also assured the audience on how diving is a gender-neutral job even in Islam, as some might perceive that females are less appropriate to dive and make a profession out of it.
Reaching the end of the show, both Ramdzuanny and Prof. Dr. Ali Selamat announced the winners for Onomatopoeia Challenge Poster Contest organized by the Japanese Language & Culture Centre (JLCC). Congratulations to the winners for each category and hoping that it will encourage more students to showcase their creativity.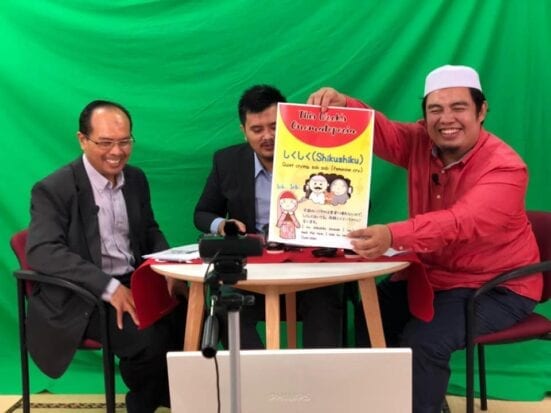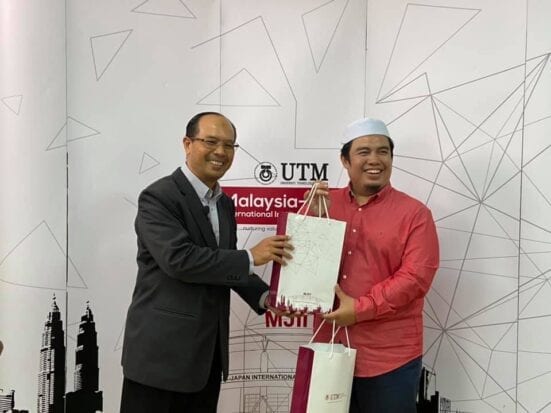 To view the previous live show, you can go to MJIIT official Facebook page or click on the video attached in this post.
https://www.facebook.com/mjiitutm/videos/2378938925741424/