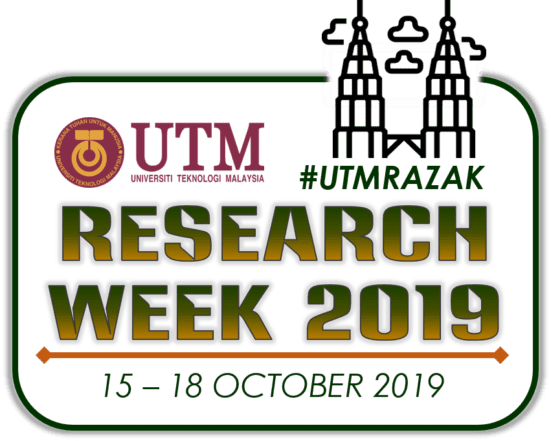 Razak Faculty of Technology and Informatics, UTM Kuala Lumpur had successfully organised the Research Week 2019 which was held from 15 to 18 October 2019 (Tuesday – Friday) at UTM Kuala Lumpur Campus.  Razak Faculty Research Week is an annual event which has been organised since 2018 by all four departments in Razak Faculty which are, Engineering and Technology Department, Science, Management and Design, Advanced Informatics Department and Policy Department.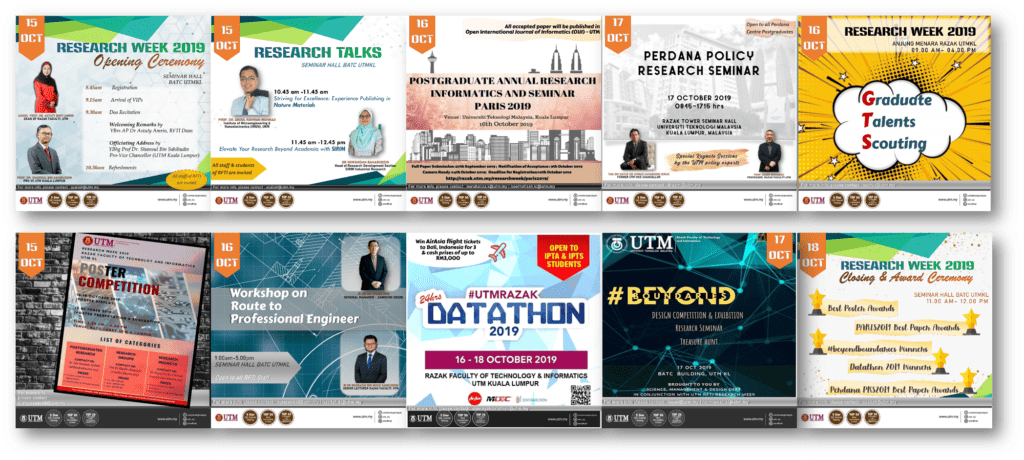 The primary objective of Razak Faculty Research Week was to provide a platform to integrate research and education in the vital field of engineering and technology, management, science and design, informatics and policy studies.  Razak Faculty Research Week aimed to create an interdisciplinary platform to showcase our academic talents and aspiring postgraduate students' research discovery and innovation.  This annual event comprised a series of programmes from research talks from renowned speakers, research workshops, postgraduate student seminar and poster competition

The theme for this year's Razak Faculty Research Week was "Fostering Research & Innovation for Excellence".  There were nine (9) programmes conducted during this one-week event, consisted of Research Talks, Research Poster Competition, Postgraduate Annual Research on Informatics Seminar (PARIS), Route to Professional Engineer, UTMRAZAK DATATHON, Perdana Research Seminar, #beyondboundaries (Science, Management and Design Competition) and Graduate Talent Scouting.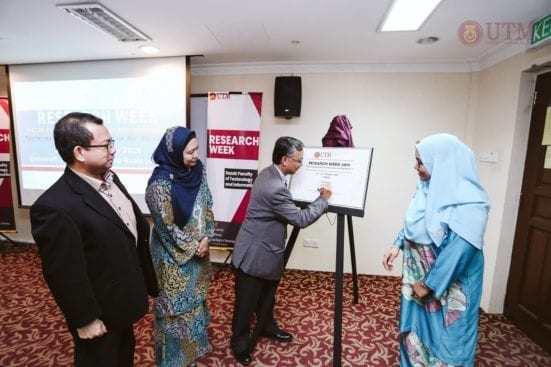 This Razak Faculty Research Week was officiated by YBhg Prof. Dr Shamsul Sahibuddin, Pro-Vice Chancellor UTM Kuala Lumpur.  Around 500 participants consisted of UTM Students, staff, as well as other university students, attended and participated in this four days event.   This event also was supported by RFTI various industry collaborators such as Malaysia Digital Economy Corporation (MDEC) Sdn Bhd, Air Asia Berhad, DataMicron Systems Sdn. Bhd, Linkfarr Sdn. Bhd., SAS Institute Sdn. Bhd., Malaysia Design Council, Samsung SDI Energy Malaysia, and SIRIM Berhad.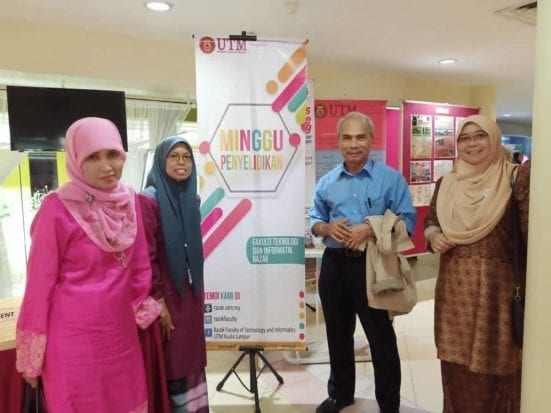 Razak Faculty Research Week had played a significant role as a platform for the academicians, researchers and students to showcase their recent work and findings that necessitated the exchange of ideas and knowledge on the latest trend and progress in engineering, technology, science design, informatics and policy study.  There were research talks by our prestige speakers from both academia and industry.  Apart from that, there were also Datathon Competition (Data Analytics) and Industrial Design Competition whereby they can demonstrate their hands-on skills in solving the real-time challenge.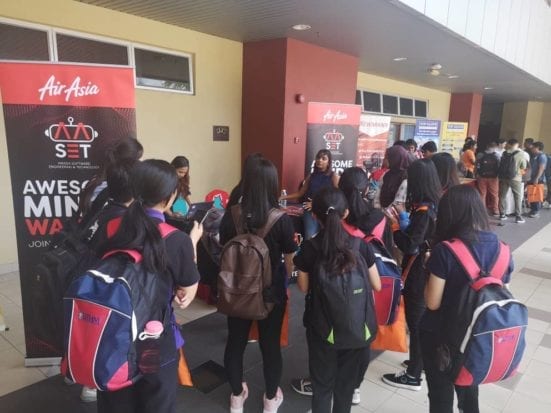 This time, we also had introduced a new programme called Graduate Talent Scouting.  Apart from doing research in conventional way, indirectly through teaching and research, one of our core contributions is people development.  Hence, Research Week is one of the avenue whereby we promote our 'product'; the UTM Graduate Talent to the industry.  At the same time as a research university, we are also looking for new talent to join our research team in the various study area.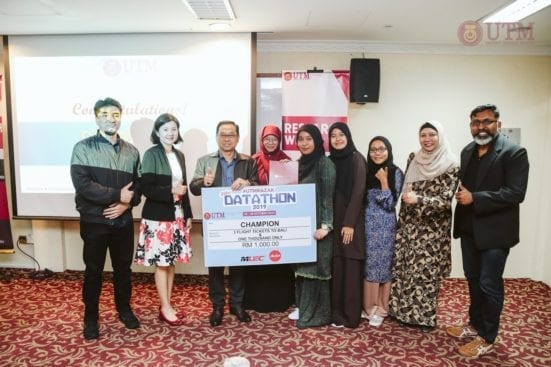 RFTI Research Week 2019 finale was the award-giving ceremony to all the winners of the programmes which were presented by YBhg Prof. Datuk Ts. Dr Ahmad Fauzi Bin Ismail, Deputy Vice-Chancellor (Research and Innovation) UTM.  On behalf of the secretariat, we would like to express our appreciation to UTM staff and students, our sponsors and industry collaborators and invited speakers for supporting this Razak Faculty Research Week 2019 event.  For more details please browse through http://razak.utm.my/researchweek