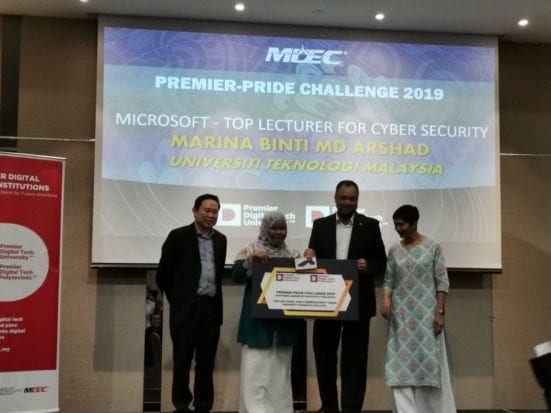 Miss Marina Arshad from the School of Computing, Faculty of Engineering, Universiti Teknologi Malaysia (UTM) had received the Microsoft – Top Lecturer for Cyber Security award from MDEC. Among other awards were the Top Lecturer for AI and Top Lecturer for Data Science awards.
The MDEC's "Premier-Pride Challenge 2019: An Evening of Achievements" was an event celebrating the many achievements borne from its collaborative Premier-Pride Challenge 2019 programme with various higher education institutions and industry partners.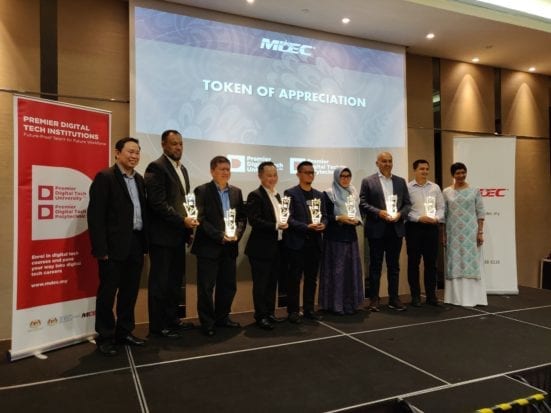 Photo: Among the partner representatives who attended the event was UTM Alumni, Mr Amir Fazwan, co-founder of RunCloud
The event saw MDEC's industry partners, Microsoft, SAS Institute, AWS, Intel, JobStreet, RunCloud, Oracle, and Cisco gave recognition to universities and educators for the excellent delivery of digital skills to its students after beginning the programme in March.
Featured at the event were both Premier Digital Tech Institutions (PDTI) and other higher education institutions that shape talents with digital skills in fields such as AI, data science, and cybersecurity.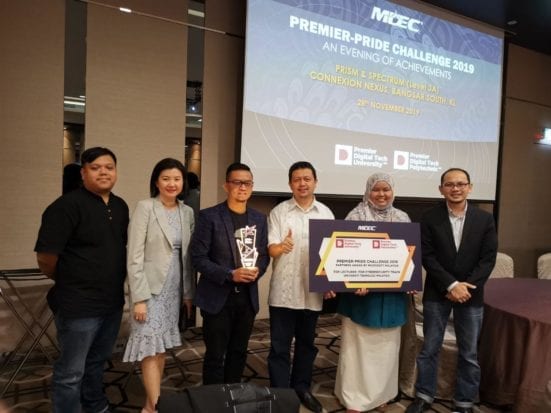 Dr Sumitra Nair, Vice President of MDEC's Talent and Digital Entrepreneurship emphasised that MDEC objective is "to strengthen the quality of digital tech graduates to create a strong talent pipeline for the ICT and digital industry, and (Further) propel Malaysia forward as a leader in ASEAN and beyond".
Also present at the event was Assoc. Prof. Dr Wan Mohd Nasir Wan Kadir, Chair of UTM School of Computing to celebrate the success of UTM and the continuous and robust collaboration between UTM and MDEC in driving and nurturing IR4.0 ready talents.