JOHOR BAHRU – Thirty-nine UTM Library staff members participated in a recent CSR programme via the MMI-PSDNJ X-Traordinary Charity Run in conjunction with the World Down Syndrome Day 2019 on 6th of April 2019 (Saturday) at Majlis Bandaraya Johor Bahru.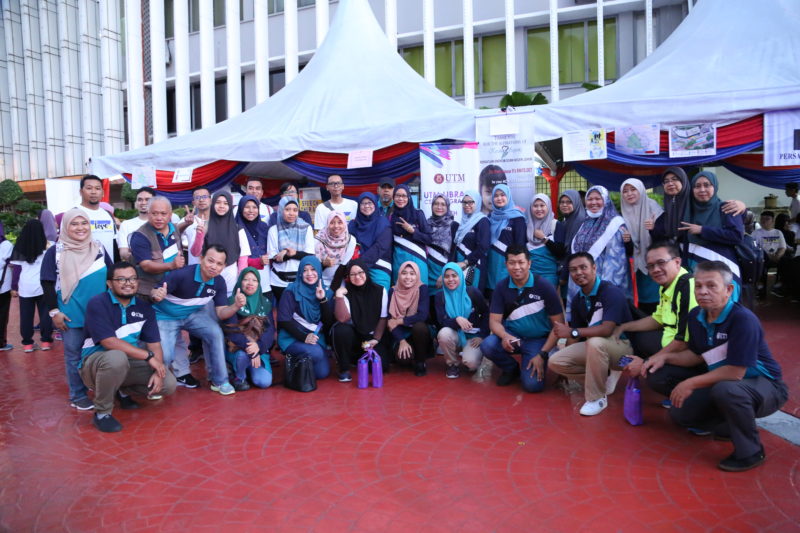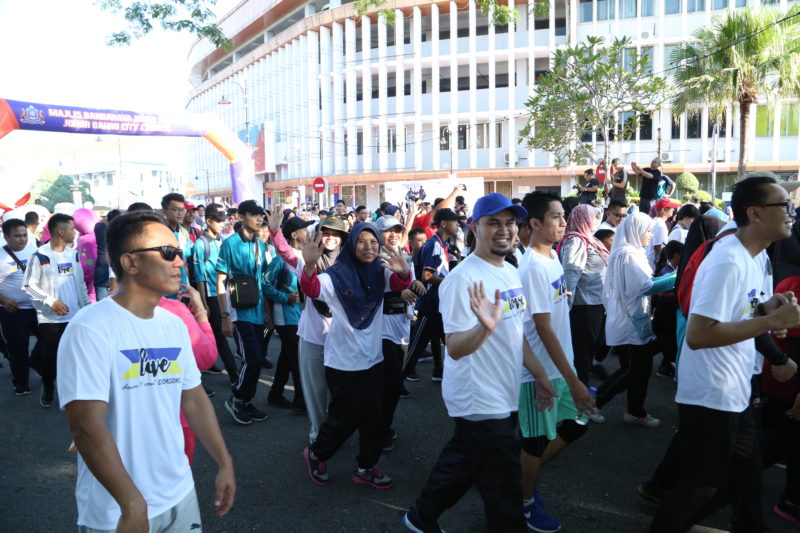 The charity fun run which was co-organised by Malaysian Medics International (MMI) Malaysia, Persatuan Sindrom Down Negeri Johor (PSDNJ) and Majlis Bandaraya Johor Bahru (MBJB) aimed to improve public awareness on Down Syndrome as well as to raise fund for people with Down Syndrome. Gracing the event were YAD Datin Nora binti Mad Som and YB Dato' Haji Amran bin A. Rahman, the Mayor of Johor Bahru.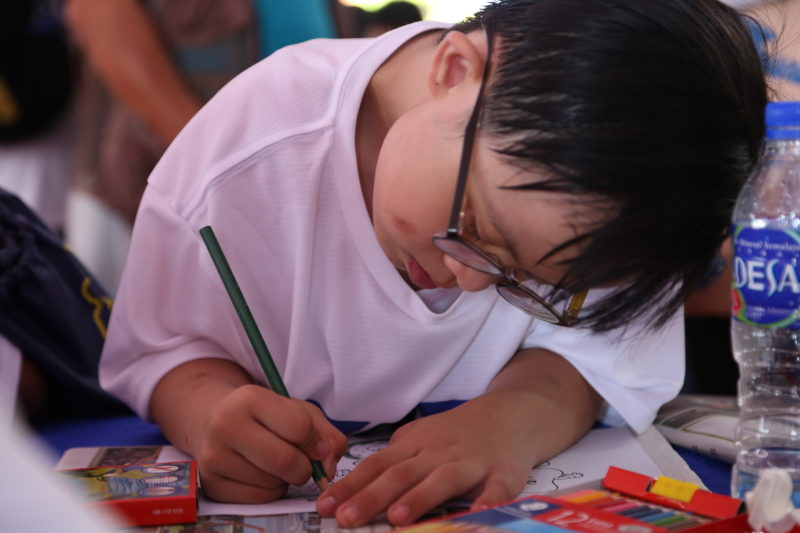 During this event,  UTM Library contributed in various ways; from organising a fun-learning activity to participating in the charity run itself. The fun learning activity includes a colouring contest for children of Persatuan Sindrom Down Negeri Johor, Sekolah Kebangsaan Pendidikan Khas Princess Elizabeth and children with cerebral palsy. Goody bags filled with treats such as stationery, food and drink packs were also handed out to these special children.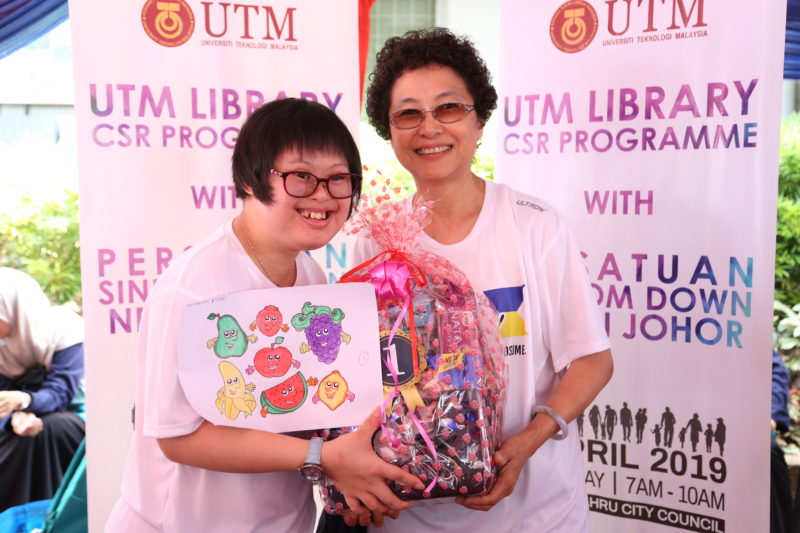 Overall, it has been a thoroughly rewarding experience for UTM Library staff members and the atmosphere felt on that day was one full of love and teamworking spirit. Through these efforts, UTM Library hopes to not only leave a positive impact on the communities but also to foster a greater sense of social awareness and involvement amongst its staff members. Also, the UTM Library would like to express their heartfelt gratitude to Persatuan Sindrom Down Negeri Johor for giving UTM Library the opportunity to take part in this special and meaningful event.