KUALA LUMPUR, 24 Oct. – Geoscience and Digital Earth Centre (INSTeG), Research Institute for Sustainability and Environment (RISE), Universiti Teknologi Malaysia (UTM) in collaboration with the International Society of Photogrammetry and Remote Sensing Student Consortium (ISPRS SC) organized the ISPRS SC Summer School in conjunction with the 39th Asian Conference on Remote Sensing (ACRS 2018) in Kuala Lumpur.
The summer school was held at Menara Razak of UTM Kuala Lumpur campus from October 20th to 24th, 2018 with the theme of "Big GeoSensing Data Ecosystem: Theory, Processing & Application".
The Asian Association on Remote Sensing (AARS) General Secretary, Prof. Kohei Cho officiated and warmly greeted the participants comprising students and lecturers from universities and officers from agencies and industries from Malaysia, Philippines, Thailand, Indonesia, India, Taiwan, Uganda, Pakistan and Libya.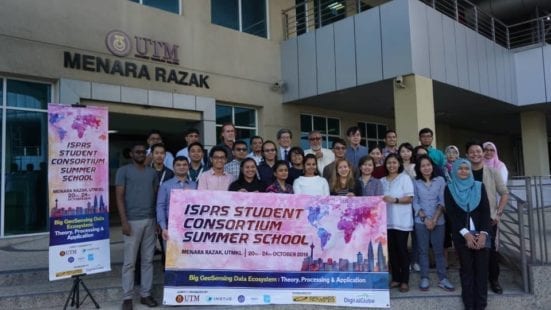 This international event aims to provide an opportunity for students and young researchers to get into lectures from various eminent experts within the field of remote sensing, photogrammetry and geospatial information sciences.
Participants are expected to gain knowledge from a series of lecture, practical sessions and excursion at a minimum cost.
Besides, it is an international platform of collaboration among students, young researchers, experts and the industry to provide a bigger perspective of the profession as well as to establish relationships within the scientific community and the industry.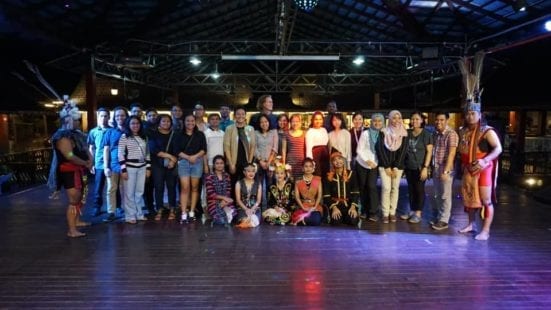 Lectures on the topic related to big geosensing data ecosystem were delivered by prominent professors and extra in the field and were accompanied by practical sessions.