KUALA LUMPUR, 24 Sept. – UTM witnessed a memorable event for staff and students from Tokyo University of Agriculture and Technology (TUAT), Japan and University of Pretoria, South Africa as they met in UTM Kuala Lumpur campus.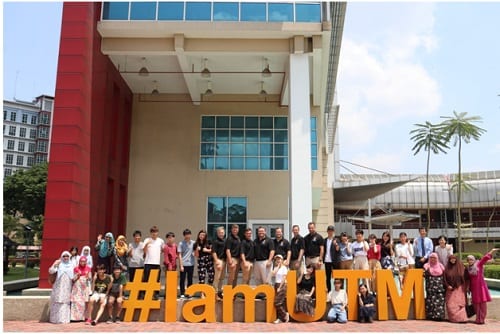 Their presence was in conjunction with the Malaysia-Japan International Institute Of Technology (MJIIT) UTM Summer School (Language & Culture Encapsulation in Engineering Education) programme that was held from 17 to 26 September 2018 and was led by MJIIT International Liaison Coordinator, Assoc. Prof. Dr. Norhayati binti Abdullah.
During the visit, 16 TUAT students were accompanied by two professors, while six students and two lecturers from Pretoria came for the Student Academic Visit from 24 to 28 September 2018, coordinated by UTM SPACE lecturer from Department of Geomatics and Built Environment, Siti Nurhuda Abd Wahid.
Their activities were filled with campus tour, visit to several interesting places around KL and Putrajaya for assignments, language learning in classroom and leisure activities with local students and visit to a few project sites and attending talks by industry patrons.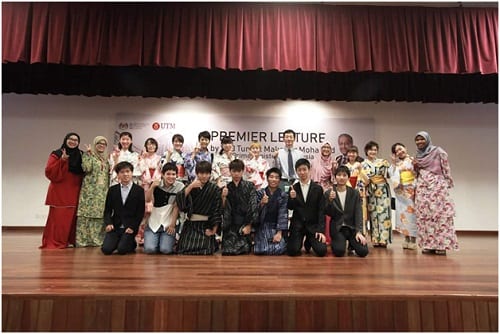 Besides, on 20 Sept,  TUAT students had the opportunity to meet with the Prime Minister of Malaysia, YAB Tun Dr. Mahathir Mohamad, face to face when he presented the Premier Lecture and officially launched the UTMKL Residensi and celebrated Japan Day at MJIIT, UTM.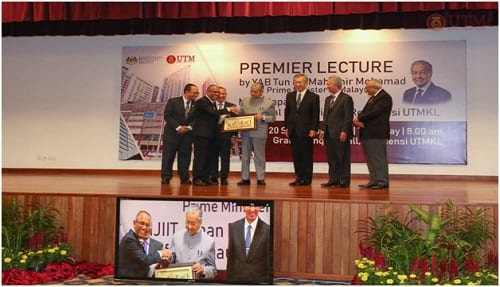 UTM welcomes and opens more opportunities for all students from abroad to join the Mobility program at UTM.