RIAU, 20 Sept. – Dr. Syafiqah binti Saidin, the deputy director of IJN-UTM Cardiovascular Engineering Centre, Universiti Teknologi Malaysia (UTM) was invited as keynote speaker in a one-day conference organized by Universitas Muhammadiyah Riau (UMRI) at Pangeran Hotel, Pekanbaru, Riau, Indonesia.
Dr. Ahmad Kafrawi Nasution as the chair of UMRI Annual Scientific Conference (CELSciTech), who is formerly a UTM postgraduate student, has organized the conference with the involvement of three keynote speakers, Assoc. Prof. M. Akbar Rhamdhani from Swinburne Technology University, Australia, Dr. Syafiqah binti Saidin from UTM, Malaysia and Prof. Lincolin Arsyad from Gadjah Mada University, Indonesia.
Dr. Syafiqah, who is also from the School of Biomedical Engineering, Faculty of Engineering, UTM  was invited to share her knowledge on biomaterials area with the conference participants. With the title of 'Materials for Medical Applications: Cell Accommodation and Antibacterial', she spoke about the selection of materials to be used in the human physiological environment.
Her session covered brief information on major implantations such as dental implant, orthopedic implant, stent and artificial skin.
Dr. Syafiqah had also shared her research findings on the development of collagen-hydroxyapatite coating using a covalent immobilization technique for bone implantation area. Her topic on the development of antibacterial chlorhexidine coating to prevent inflammation and implantation failure has become the final slot for the 45 minutes keynote session.
Another two keynote sessions were presented by Assoc. Prof. Akbar on 'Solar Silicon Production from Metallurgical Grade Silicon' and by Prof. Lincolin on 'Innovation, Human Capital and Economic Growth'.
Prof. Lincolin as the Head of Majelis Diktilitbang PP Muhammadiyah, Ministry of Education and Culture and Dr. H. Mubarak as the Rector of UMRI, really appreciated the research collaboration between UMRI and UTM and would like to encourage greater doctorate joint supervision activity and staff or student transfer.
Reported by: Dr. Syafiqah Saidin
Edited by: Akmal Ayob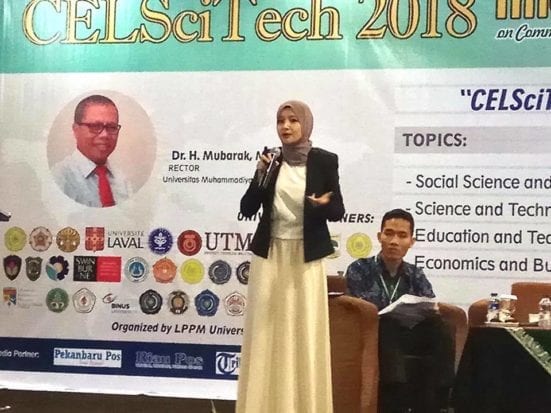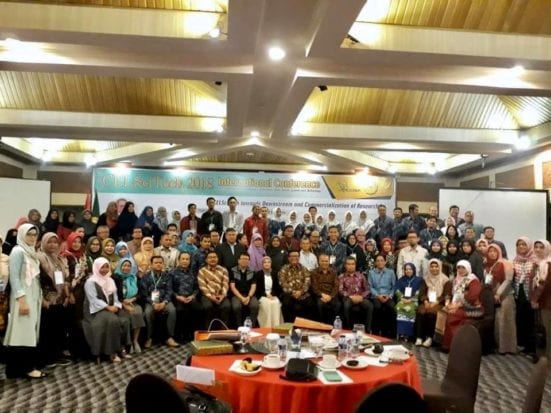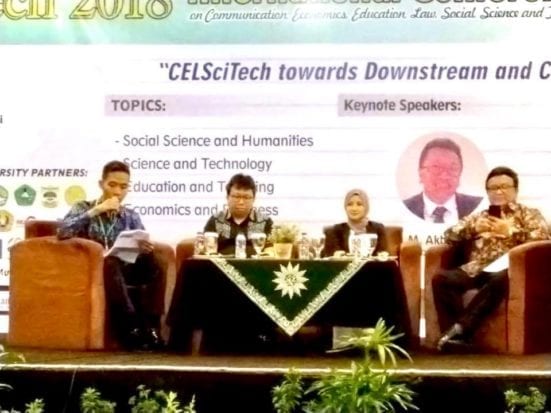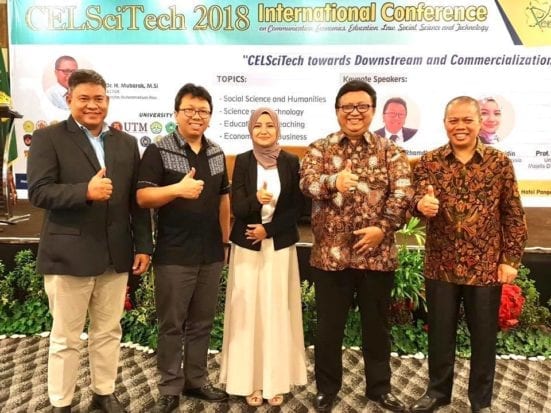 / Department of Deputy Vice-Chancellor (Research and Innovation)