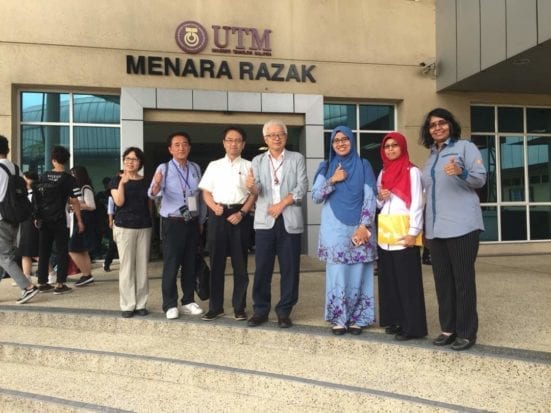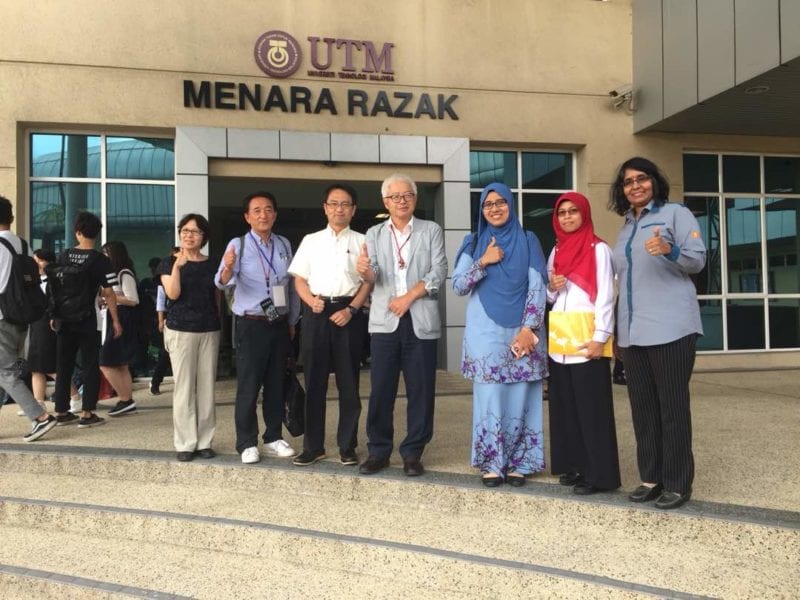 UTM Kuala Lumpur specifically the Razak Faculty of Technology and Informatics (RFTI) received a courtesy visit from Okayama University and Shinshu University, Japan. The delegates consisted of 4 academic and administrative staffs and 40 students from the two universities. This was the second official visit from the universities. Their first visit was 2 years ago in March 2016.
While the students were taken for a tour around the KL campus, a sharing session was held between the visiting academic delegates and the RFTI academic staff. The session started with sharing by Prof. Yoshihiko Inada and Prof. Masakazu Kita on a new master course of GraduateSschool of Education in Problem Based Learning (PBL) in Okayama University. Then, Prof. Yasushi Sakakibara and Ms. Masuo Haruko shared information on Shinshu University. Later, the session continued with the introduction to the newly synergized RFTI by Assoc.Prof. Dr. Nor Zairah Ab. Rahim; Assistant Dean of External Relations and Global, followed by a briefing on STEM initiatives in RFTI by Dr. Sathiabama T.Thirugnana, a Senior Lecturer from Engineering Department of RFTI. The discussion ended with the ideas on possible collaborations between the universities especially in STEM areas.
The session was also attended by Assoc. Prof Ir. Dr. Syuhaida Ismail and Dr. Nurul Huda Ahmad, active members of the RFTI STEM team.