JOHOR BAHRU, 29 March 2017 – UTM Vice-Chancellor Professor Datuk Ir Dr Wahid Omar has been participated in the 12th Annual Asia-Pacific Association of International Education Conference and Exhibition (APAIE 2017) from March 20 to March 23,  in Kaohsiung, Taiwan.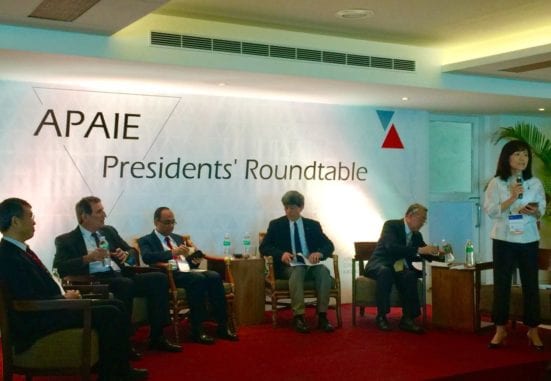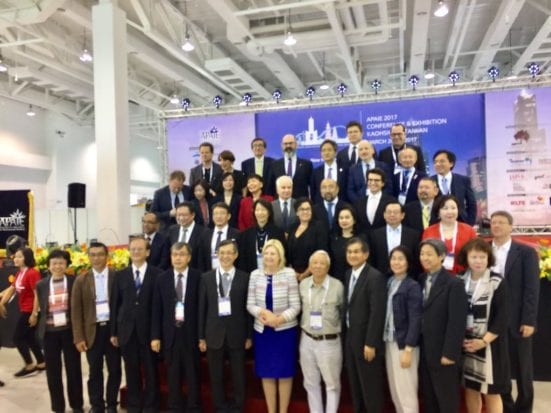 Professor Wahid presented a paper on the challenges, direction and latest development in higher education in Malaysia at the Regional Report session. He was also invited as panellist in the APAIE Presidents' Roundtable with the theme of "Co-Development of University and Industry: Forging New Partnership".
To increase the visibility of UTM, research papers on internationalization was presented by Prof Dato' Dr. Mohd Ismail Bin Abd Aziz, Prof. Dr. Nordin Yahya, Prof. Madya Dr. Lee Chew Tin and Dr. Fauzan Khairi Che Harun in various break up session.
The theme of APAIE2017 was "New Era, New Horizon, New Frontier: Higher Education in Asia Pacific".  The conference is a well-known forums in the Asia-Pacific region and attracted representatives from education ministries, vice-chancellors, rectors and heads of university administrators from across the globe.
The APAIE2017 was regarded as most successful event with 1600 participants from 150 universities participated in the conference and exhibition. Malaysia was represented by eight (8) universities namely UTM, UM, USM, UKM, UMP, UniTEN, MSU and Taylors under the banner of Education Malaysia Global System (EMGS).
During the closing ceremony, APAIE flag was hand-over to National University of Singapore (NUS) symbolically to mark them as lead host for 2018. In 2019, Universiti Teknologi Malaysia will be the proud lead host for APAIE.