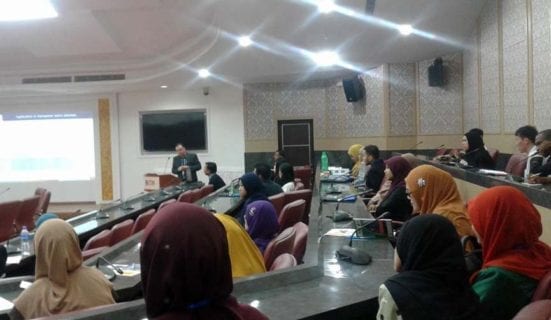 JOHOR BAHRU, 18 December 2016 – The Faculty of Electrical Engineering, Universiti Teknologi Malaysia (UTM) has organised the 2016 International Conference on Electrical Electronics Communication and Control Engineering (ICEECC 2016).
The two day conference was held at the Senate Hall and onsite at the Faculty of Electrical Engineering.
The General Chairman of ICEECC 2016, Prof. Dr. Mohamad Kamal A. Rahim, said that the conference was to provide an international platform for researchers, engineers, academicians as well as industrial professionals from all over the world to present their research and developments in the subjects of electrical engineering.
"Among the participants of ICEECC 2016 were from Nigeria, Indonesia and local institutions in Malaysia to exchange new ideas and application experiences face to face.
"They also came here to establish business or research relationships and to find global partners for future collaboration," he said.
A total of 224 papers have been submitted but only 154 were accepted for oral presentation after the reviewing process. The conference will continue to be held annually to ensure continuity in the endeavour for excellence for all the ICEECC participants, the sponsors and the collaborators involved.