KUALA LUMPUR, 18 February 2016 – As part of MJIIT Leadership Lecture Series, YB. Dato' Seri Idris Jusoh, the Minister of Higher Education, delivered a lecture titled "Soaring Upwards: Malaysian Higher Education and LEP 2.0" at Universiti Teknologi Malaysia Kuala Lumpur Campus.
In the lecture, the honourable minister shared with MJIIT students his views on the Malaysian Higher Education system, including its successes, challenges and what's in store for the future.
YB. Dato' Seri Idris Jusoh also touched on the implementation and progress of the Malaysia Education Blueprint 2015-2025 (Higher Education), particularly on implemented as well as proposed initiatives in developing holistic, entrepreneurial and balanced graduates. The Minister then urged MJIIT graduates to contribute towards the development of Malaysian by capitalising on the Look East Policy 2.0.
The Minister's refreshing talk gave insights into the endeavours undertaken by the Ministry in ensuring that the Malaysia education system remains competitive and on par with world class education. His talk also acted as a further impetus for MJIIT students to further excel in their academic endeavours, enabling them to become productive members of the society.
MJIIT was established based on an initiative by the Malaysian and Japanese governments to establish an institution that offers a Japanese-style engineering education integrated with Malaysia's distinctiveness.
MJIIT continues to work closely with Japanese universities and industries to create a strong culture and holistic approach in its programmes. MJIIT offers undergraduate and postgraduate programmes as well as R&D activities leveraging on the strength of Japanese technology and education system which are based on intensive research, and close relations between academicians and students, while promoting professional ethics and high-value work.
The MJIIT Leadership Lecture Series provides a platform for representatives from both the government and industrial sector to share their knowledge, experiences, and expertise. These lecture series aims to offer MJIIT students better understanding of the social, cultural, global and environmental responsibilities of a professional engineer, and offer more insights into the need for a sustainable development and managerial and entrepreneurial skills.
This is the fourteenth MJIIT Leadership Lecture Series. There have been thirteen other lectures delivered by distinguished guest speakers from different quarters including YA.Bhg. Tun Dr. Mahathir Mohamed, YB. Dato' Sri Mustapa Mohamed and H.E. Prof. Masahiko Horie, former Ambassador of Japan to Malaysian, to name a few.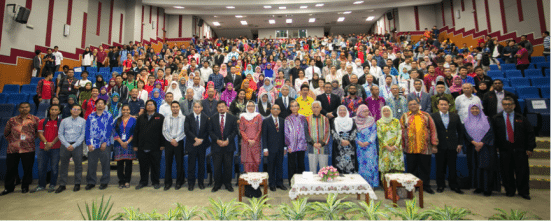 Contact person : Prof. Datin Dr. Rubiyah Yusof
Dean
Malaysia – Japan International Institute of Technology
(MJIIT)
Universiti Teknologi Malaysia
Jalan Sultan Yahya Petra
54100 Kuala Lumpur
 : 03-2203 1202
 : 03-2203 1266
 : rubiyah.kl@utm.my
For more information, please visit MJIIT website http://mjiit.utm.my