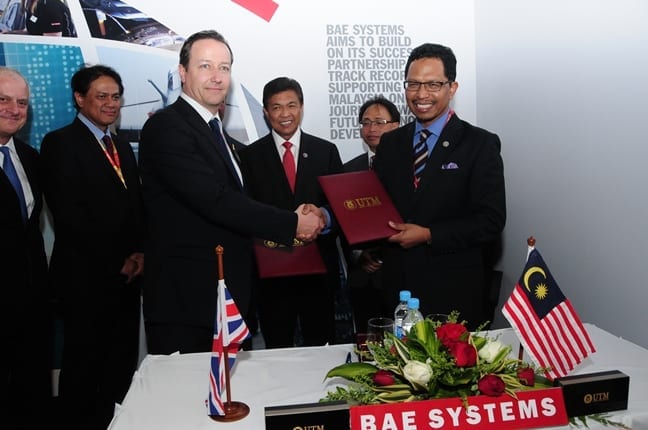 LANGKAWI, 28th  March 2013: Universiti Teknologi Malaysia (UTM) and BAE Systems today signed a non disclosure agreement (NDA) to embark on academic and research collaboration, as well as student and staff engagement.
 UTM Vice Chancellor, Professor Dato' Seri Dr Zaini Ujang said, this collaboration is part of UTM's drive to enhance linkages with the industry, in this case with BAE Systems, a high technology company.
 This is in line with UTM's current position as a premier graduate-focused research university in engineering and technology in the country, with more than 4,400 PhD students in 2012, which is top ten in the world in terms of PhD student enrolment.
As a graduate-focused university, UTM is also focused on cutting-edge research and innovative education, proven by becoming a three-time winner for the National Intellectual Property Award for organization category.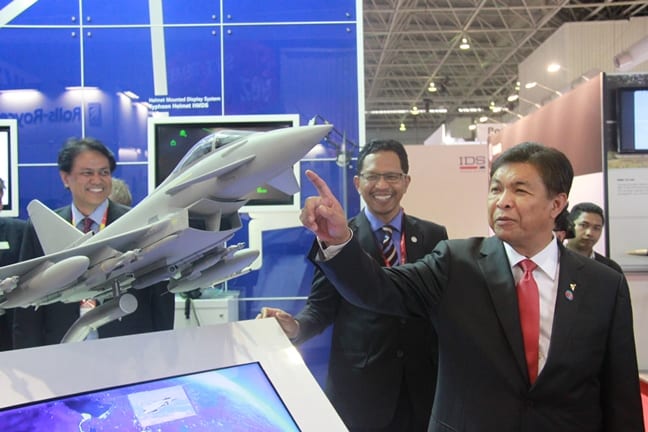 This engagement is part of skills and capacity building of UTM in areas of leadership and management development.<!> Furthermore, UTM academics will be equipped with relevant industrial knowledge and experience for advancement of expertise with potential strategic collaboration in technology exploitation.
The agreement was signed by Dr Zaini Ujang on behalf of UTM and BAE Systems was represented by its Business Development director, Mark Parkinson at Langkawi International Maritime and Aerospace Exhibition (LIMA), today.
This cooperation is also significant as BAE Systems is a high-tech company related to defenses, aerospace and security systems, with associated training and support requirements useful for the UTM programme in industrial leadership development.