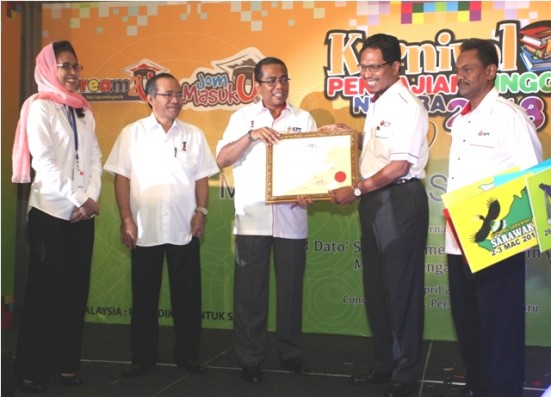 Johor Bahru, 13 April 2013 – Universiti Teknologi Malaysia (UTM) has been conferred the self-accreditation status by the Ministry of Higher Education as announced by the Minister of Higher Education Dato' Seri Khalid Nordin.
The status enables UTM to accredit its own academic programmes, except professional programmes that require accreditation and recognition by the relevant professional bodies.
The decision was made upon recommendation by the panel of experienced auditors  by the Malaysian Qualification Agency (MQA).
The conferment is in line with MQA Act 2007 that provides a self-accrediting status to mature higher education institutions that have well established internal quality assurance mechanisms. All qualifications it offers will be automatically registered in the Malaysian Qualification Register (MQR).
This is to recognise UTM as a premier institution in engineering, science and technology and ranked in the top 200 league in the World University Rankings in the field of engineering and technology. UTM is a graduate-focused university with 53% of its student population consisting of more than 12,883 postgraduate students in various fields of specialisation, the highest in Malaysia.
The number of postgraduates enrolled in PhD studies is 4,455 students, which is the highest in the region and among top ten in the world. It has 5,043 international students from more than 60 countries around the world, the highest among research universities in Malaysia.