Category: Student/Alumni Achievement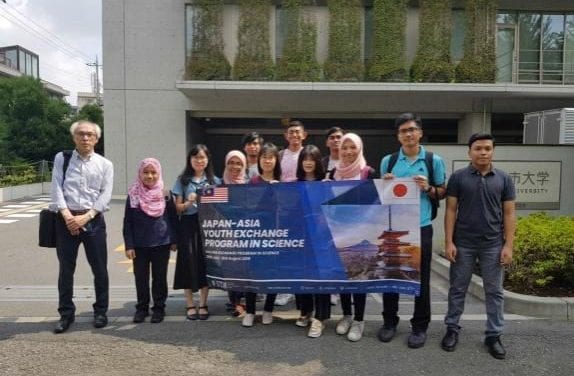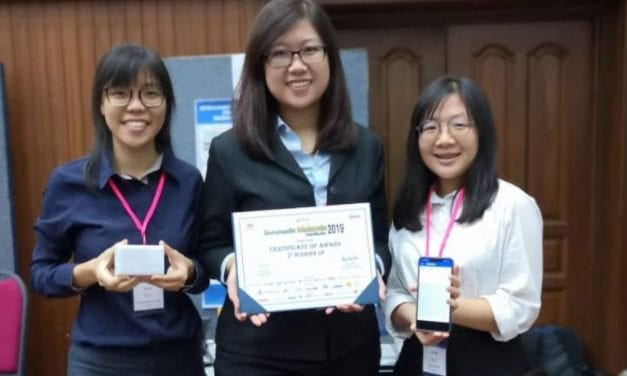 UTM SCHOOL OF BIOMEDICAL ENGINEERING AND HEALTH SCIENCES STUDENTS WON INNOVATE MALAYSIA DESIGN COMPETITION 2019
Read More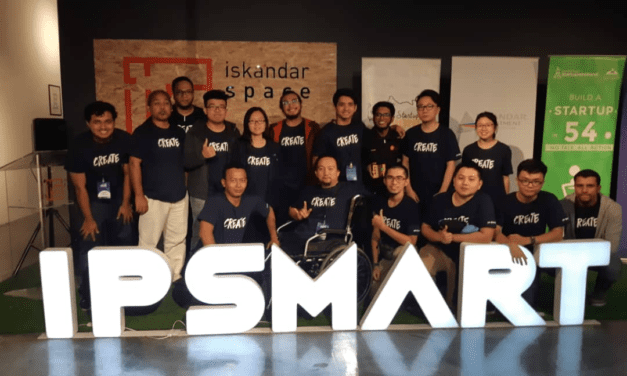 5 Students from Universiti Teknologi Malaysia (UTM), Chang Wai Sin PHD student from FABU, Chin Chia Yuan from AHIBS, Soh Ghee Hou from FKE, Low Kai Choong from FKM and Mohamed Zakarya Fekry from FC participated in TECHSTARS STARTUP WEEKEND ISKANDAR PUTERI @ IPSMART "CREATE" 2019. They won the overall winner prize and the crowd favorite category with their business idea: "The Third Eye".
Read More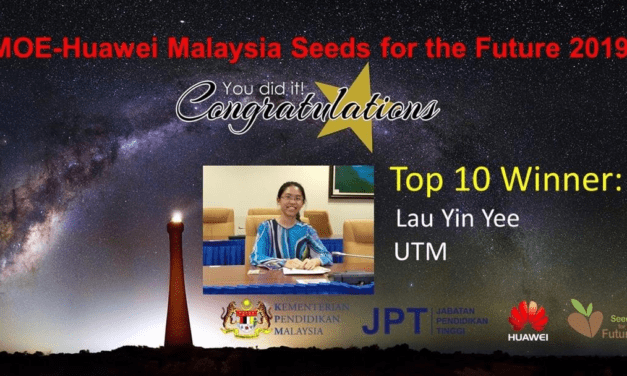 Lau Yin Yee is one of a few students who is brave and lucky to embark and taste first-hand experience of an advance technological company. The opportunity did not come easy but with hard work and dedication from herself.
Read More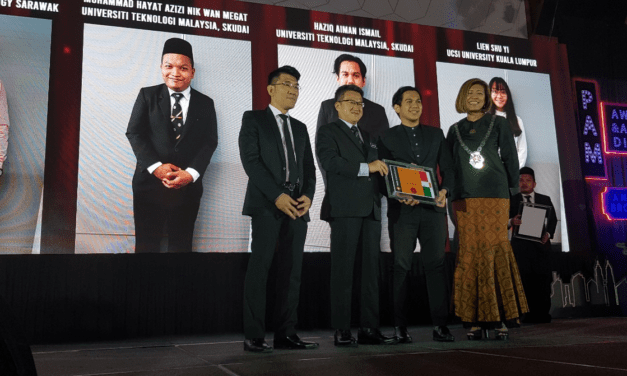 Half total number of student awards at PAM Annual Dinner and Awards 2019 were dominated by Architecture students from Faculty of Built Environment & Surveying, UTM.
Read More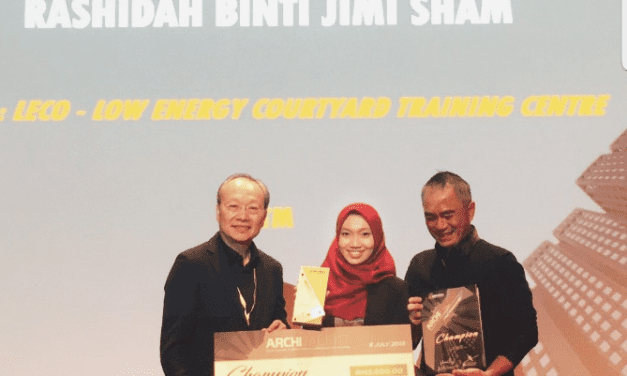 UTM Architecture Student From Faculty of Built Environment & Surveying, Rashidah bt Jimi Sham won First place for Architalent 2019 and was also selected as the Best Presenter.
Read More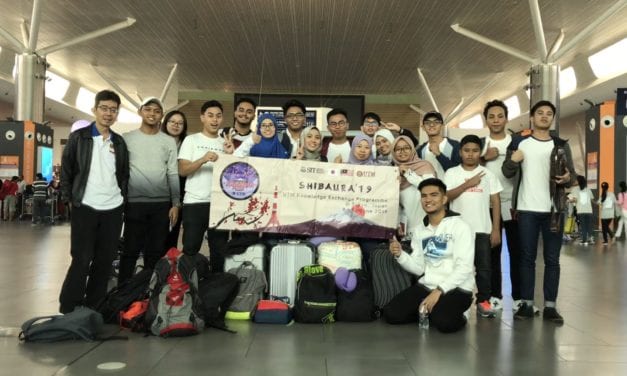 Student Exchange Program, SHIBAURA'19 was an invitation program from Shibaura Institute of Technology (SIT), Tokyo Japan to strengthen the collaboration between UTM and SIT.
Read More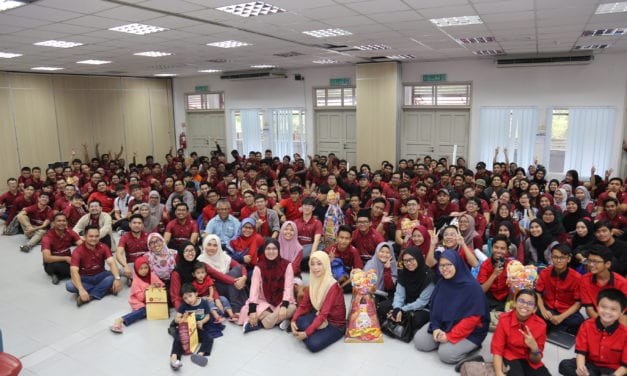 Mechatronics Challenge 2019 was organized by SKMM 3252 (Mechatronics) lecturers on 11th May 2019 at E07, School of Mechanical Engineering. Participated by 197 third year Mechanical Engineering students as well as 3 secondary schools in Johor. Amongst the judges were lecturers from SKE, SKM and also industry representative from Dyson Manufacturing and TDK Electronics.
Read More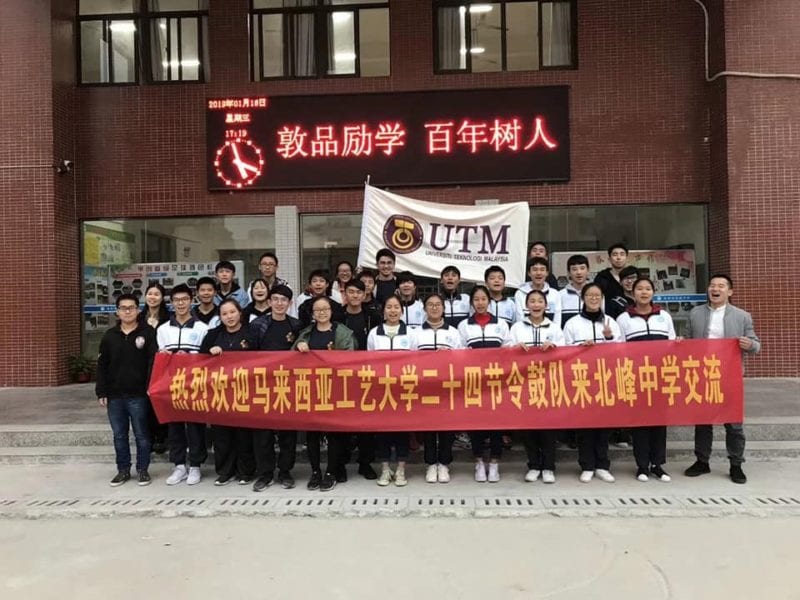 UTM 24 Festive Drums Attended Cultural Exchange Programme At Chaozhou, China.
Read More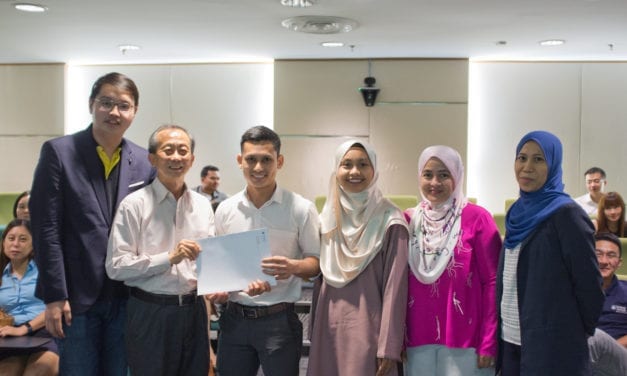 MJIIT's Chemical Process Engineering graduating students won the IChemE POPSIG Best Final Year Design Award. The award was organised by the Institution of Chemical Engineers (IChemE) Palm Oil Processing Special Interest Group (POPSIG). The award ceremony took place at Monash University Malaysia on 17 June 2019, in conjunction with IChemE POPSIG's Technical Talk.
Read More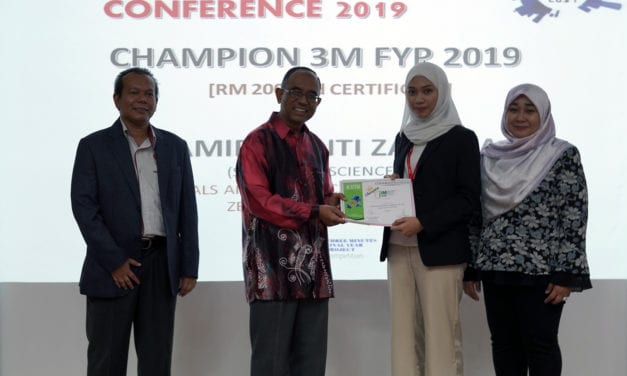 A total of 17 best theme awards have been given away by the Vice Chancellor, Prof. Datuk Ir. Dr Wahid Omar to the best projects and this year the three URC special awards were being won by Muhammad Atiqi Mustapa from Faculty of Build Environment and Surveying (FABU), Mohammad Al-Fattah (School of Computing, Faculty of Engineering) and Rosezalvia Dennis (School of Education, Faculty of Social Science and Humanities).
The Champion of the 3MFYP category was Anamira Zakaria from the School of Computing, Faculty of Engineering.
Read More
Search news
SUBMIT NEWS
All UTM staff are welcome to submit any type of news, hard or soft. Hard news is the kind of fast-paced news that usually appears on the front page of newspapers.

Read more >>

Register here if first you never submit/login to this portal
Previous Months' News
Subscribe to Our Newsletter