Category: Faculty of Engineering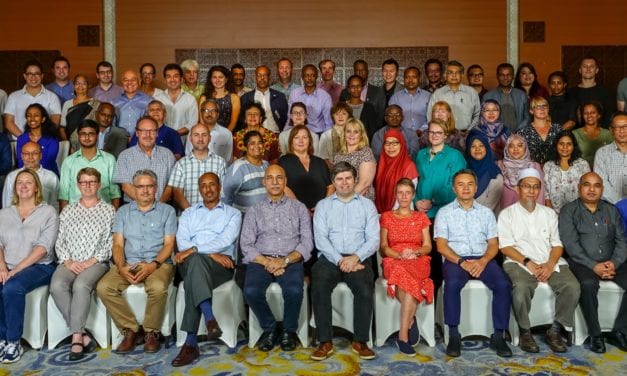 GCRF Water Security and Sustainable Development Hub Assembly (Autumn) 2019 was held last week from 23rd to 26th September 2019 at Hotel Jen Puteri Harbour, Nusajaya, Johor. This Hub Assembly was co-organized by Centre for Environmental Sustainability (IPASA), Universiti Teknologi Malaysia (UTM), Newcastle University Medicine Malaysia and Newcastle University from United Kingdom. A total of 78 participants from United Kingdom, India, Ethiopia, Colombia and Malaysia had gathered at this annual Hub Assembly with the aim to finalise the Work Stream plans for the coming 12 months of the GCRF Water Security and Sustainable Development Hub (the Hub), with outline plans to the mid-term of the programme, and impacts around the Work Stream activities. Furthermore, the purpose of this Hub Assembly is to gain an understanding of the specific water security context in Malaysia and how the Hub can work together to address these issues. At the same time, through this Hub Assembly, not only partnerships across the Hub can be refreshed and re-energised, formation of new connections particularly among the Early Career Researchers (ECRs) and other stakeholders are facilitated as well.
Read More
Search news
SUBMIT NEWS
All UTM staff are welcome to submit any type of news, hard or soft. Hard news is the kind of fast-paced news that usually appears on the front page of newspapers.

Read more >>

Register here if first you never submit/login to this portal
Previous Months' News
Subscribe to Our Newsletter