Category: Faculty of Engineering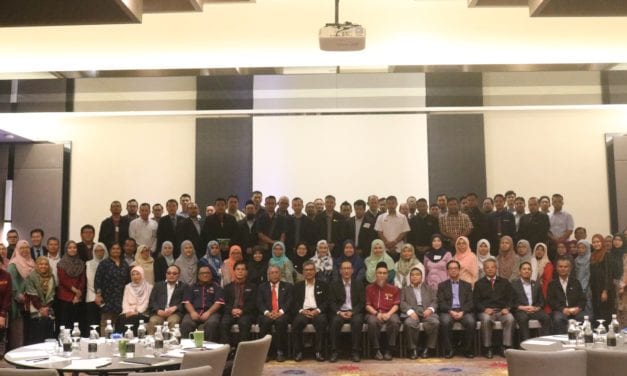 Recently, the Centre of Environmental Sustainability and Water Security (IPASA), UTM had successfully organised two Global Challenges Research Fund (GCRF) Introductory Workshops aimed to introduce the recently awarded GCRF project to the stakeholders of Sg. Johor River Basin. Both workshops were held at Hotel Impiana, Senai, Johor. The first introductory workshop was held on 18th of June, attended by various federal and state government agencies, private agencies and academicians. The second workshop was held on the 25th of June attended by various environment and water related NGOs, local community representatives (i.e.: Penghulu, Ketua Kampung, Tok Batin Orang Asli, and Wakil Persatuan Nelayan). The participants were full of enthusiasm and actively involved themselves in the group discussions. Plenty of on-ground knowledge and experiences were shared among the participants. Both workshops ended at 4.30 pm with a closing remark by the principal investigator.
Read More
Search news
SUBMIT NEWS
All UTM staff are welcome to submit any type of news, hard or soft. Hard news is the kind of fast-paced news that usually appears on the front page of newspapers.

Read more >>

Register here if first you never submit/login to this portal
Previous Months' News
Subscribe to Our Newsletter