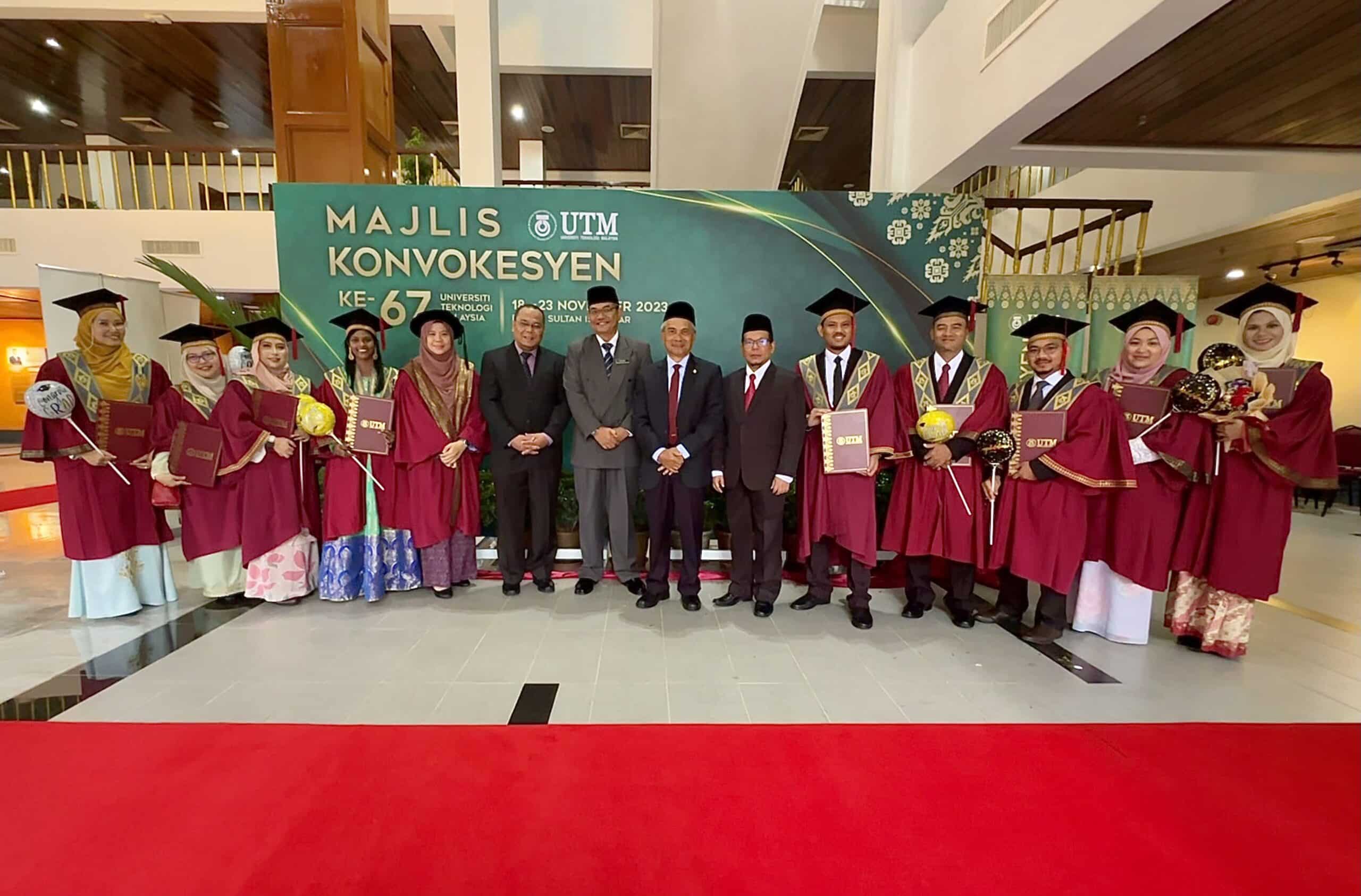 Universiti Teknologi Malaysia proudly announces the graduation of the second cohort of the UTM-MOSTI Collaborative Master of Professional Science (MPS) programme. The conferment of the MPS degree took place during the prestigious UTM 67th Convocation on November 19th, highlighting the remarkable achievements of the graduates.
The programme has given rise to exceptional achievers. Members of the MPS programme committee would like to extend sincere congratulations to Uwarani Krishnan (Recipient of Pro-Chancellor Award, the Best Postgraduate Student Award, and the Best Master by Taught Course Degree Award), Nuwaira Muhamadun Amin (Recipient of  Best Postgraduate Student Award), and Nurhayati Sulaiman (Recipient of  Best Postgraduate Student Award) for their exemplary performance and special awards.
In addition to the achievers mentioned above, the MPS members wish to congratulate Abdul Hadi Abd Rahim, Kamarul Zaman Shafie, Nur Liyana Zainol Abidin, Siti Farhana Bajunid, Siti Zaihasra Sa'amin, and Tengku Mohd Hazimi Tuan Hassan on the successful completion of the master's programme. These graduates have been honoured with scholarships from the Public Service Department and are civil servants who have exhibited remarkable commitment to the programme.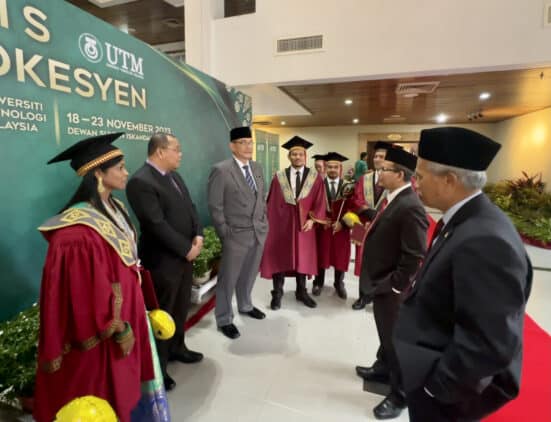 The collaborative effort between the Razak Faculty of Technology and Informatics (RFTI) and the Ministry of Science, Technology and Innovation (MOSTI) to nurture professional talent in science and technology began in 2019 with the enrolment of the first cohort in February 2020, followed by the second cohort in October 2021.
"The dedication and accomplishments of these graduates underscore the transformative impact of the collaborative program"- said Assoc. Prof. Ts. Dr. Mohd Naz'ri Mahrin, the Dean of RFTI.

He highlighted the unique approach of engaging employers in designing the program's content, ensuring graduates are equipped with skills that are not only academically sound but also relevant to industry needs.
During the graduation ceremony, Encik Mohd Safrie Zakaria, the Undersecretary, Human Resource Management Division, MOSTI, acknowledged and commended all graduates for their dedication and achievements. The success of these graduates reflects the collaborative efforts between UTM and MOSTI in nurturing top-tier professionals in science, technology and innovation (STI).
Ts. Dr. Noorlizawati Abd Rahim, the MPS programme coordinator, expressed her gratitude, stating,
"The programme is deeply honoured to have been designated as the in-house programme under MOSTI, benefitting from the 'HLP-SB In House' scholarship provided by the Public Service Department. We eagerly anticipate the enrolment of the 3rd cohort, scheduled to commence in March 2024"

Congratulations to all the graduates for their amazing achievements!