Universiti Teknologi Malaysia (UTM) participated in the 33rd Annual European Association for International Education (EAIE) Conference and Exhibition, which took place at Rotterdam Ahoy in Rotterdam, the Netherlands. UTM was represented by the Pro Vice-Chancellor of UTM Kuala Lumpur, Prof. Dr. Abd. Latif Saleh, and Mr. Ahmad Hilman Borhan, Manager of International Relations from UTM International. They attended this annual international higher education conference held in Europe.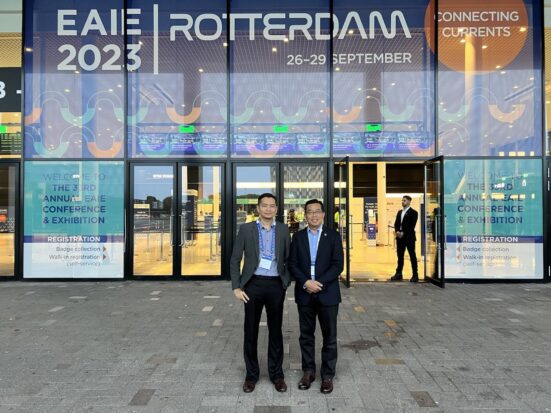 The EAIE 2023 event, themed 'Connecting Currents', had a global participation of over 6,000 attendees from 300 universities and 90 countries. During the event, representatives from UTM participated in several sharing and parallel sessions and held discussions with more than 50 potential partners worldwide. The primary focus of these meetings was to establish collaborations between UTM and these institutions, particularly within the Erasmus+ program, as well as other academic and research initiatives.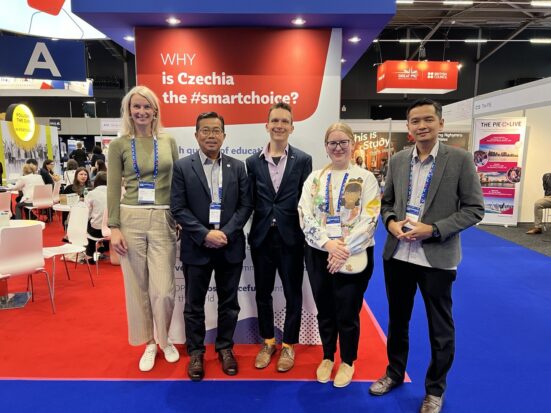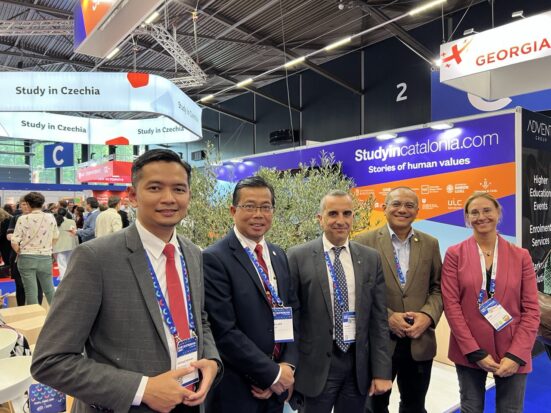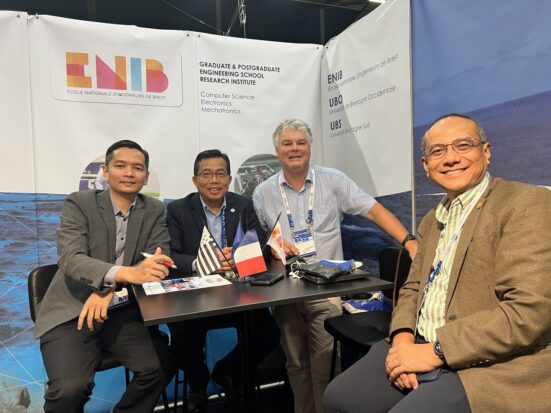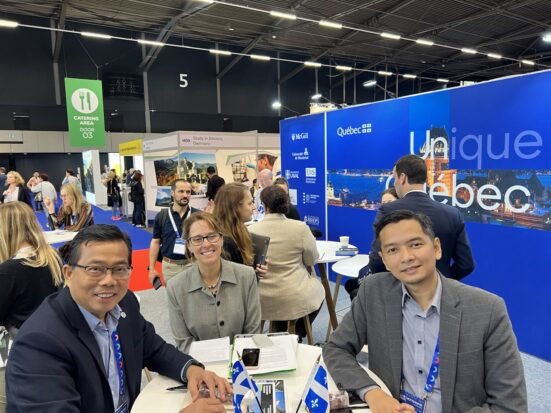 UTM successfully conducted Collaboration Exchange sessions with three universities during the exhibition. These universities were the University of Oradea in Romania, Brno University of Technology in the Czech Republic, and Binus University in Indonesia.
Over the last two decades, UTM has been actively fostering international collaborations with numerous European institutions. We have over 70 Memorandum of Understanding (MoU) and Memorandum of Agreement (MoA) with various institutions across more than 20 European countries, including Austria, the Czech Republic, Denmark, Germany, Finland, Sweden, Switzerland, Spain, Ireland, Poland, Norway and Türkiye.
The introduction of Erasmus+, an education, training, youth, and sports program initiated by the European Union (EU), has significantly contributed to the increase in our collaborations. The current funding period, from 2021 to 2027, involves many higher education institutions in Malaysia, including UTM. The first funding period ran from 2014 to 2020. More than 60 UTM students and over 40 academic and administrative staff members have benefited from fully-funded mobility programs, enabling them to study and undertake work attachments at various European universities.
UTM has recently initiated new collaborations with several universities in Romania through the Erasmus+ program. These close partnerships were established following UTM's participation in EAIE2022, held in Barcelona, Spain.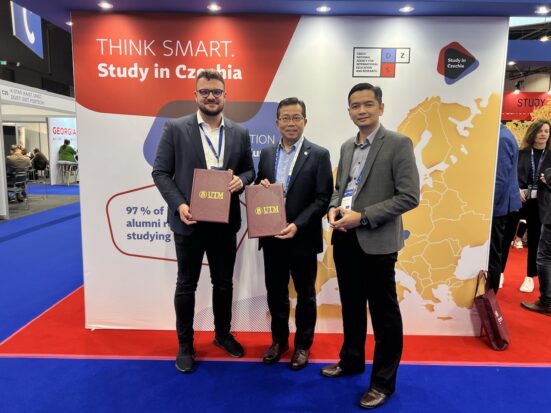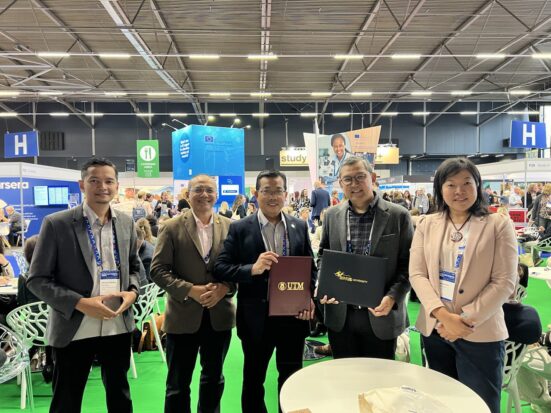 UTM has achieved great success in securing over ten projects, each worth more than RM10 million, through the Erasmus+ Capacity Building in Higher Education action (CBHE) program. The program aims to modernize and reform higher education institutions by creating new curricula, enhancing governance, promoting links between institutions and enterprises, and calling for cooperation with members from universities worldwide. Through these efforts, UTM has strengthened its presence and visibility in Europe and developed strong relationships and mutual trust with partner universities across the continent.
Participating in the EAIE 2023 conference has significantly enhanced UTM's global presence and importance in fostering collaborative relationships with new and established partners, particularly European institutions. This four-day physical conference demonstrates UTM's commitment to achieving international eminence as a renowned Malaysian research university.
As the department responsible for managing and enhancing UTM's internationalization agenda, UTM International is committed to fostering global partnerships and offering enriching opportunities to our students and staff. This commitment focuses on significantly contributing to the university's academic and research excellence and strengthening our global reputation and visibility.
To contact UTM International, please visit https://www.utm.my/international/ or our official Facebook page at https://www.facebook.com/UTMInternational.
Prepared by:
Ahmad Hilman bin Borhan
Norhaiza Daud
Nurul Izzati Mohd Twa