The Sakura Science Exchange Programme is an initiative by the Japan Science and Technology Agency (JST) to promote cross-cultural scientific collaboration and create a global network of talented researchers. It is a flagship program that encourages this cooperation. The program's recent activities were hosted by the Japan Advanced Institute of Science and Technology (JAIST) from the 5th to the 14th of October 2023. The leader of Japan's host university, Prof. Yuki Nagao, initiated this program.
The cutting-edge exchange program involved twelve faculty members, researchers, and graduate students from three Malaysian universities, namely Universiti Teknologi Malaysia (UTM), Universiti Teknikal Malaysia Melaka (UTeM), and Universiti Malaysia Pahang Al-Sultan Abdullah (UMPSA). Dr. Nurfatehah Wahyuny, who is associated with the Malaysia-Japan International Institute of Technology UTM (MJIIT-UTM), was in charge of the program.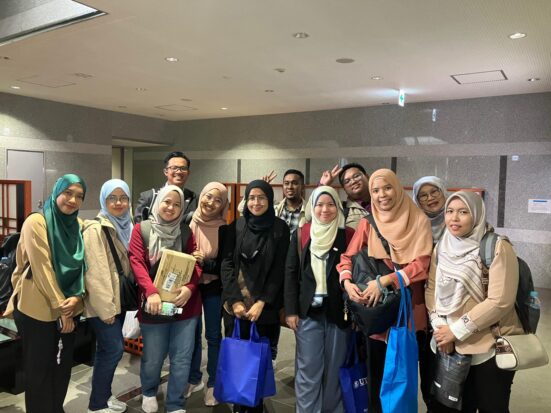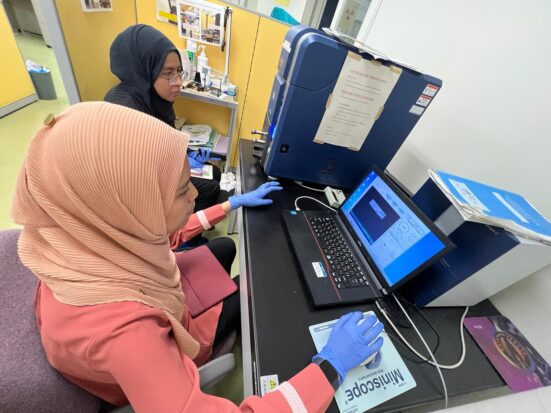 The main goal of this event was to enhance cooperation among universities, resulting in shared publications focusing on technical knowledge exchange in Malaysia's environment and energy sectors. During the ten-day program, participants participated in different activities, including immersive workshops, hands-on laboratory sessions on analytical instrument measurement, and research discussion sessions with their respective supervisors in JAIST.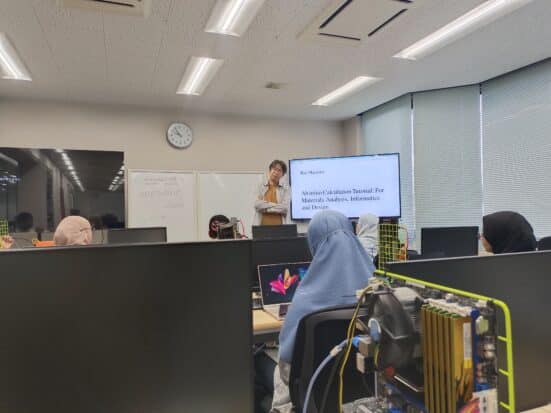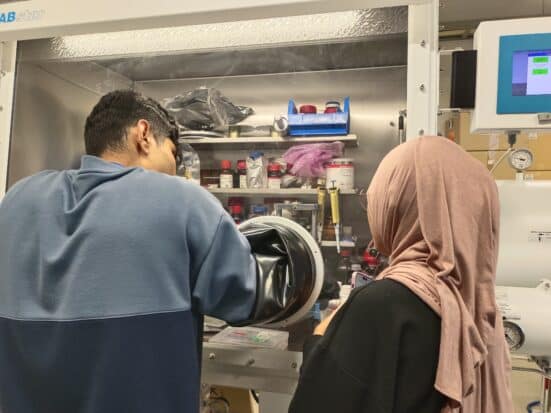 Aside from the academic agenda, the program also included cultural exchanges which allowed participants to immerse themselves in Japan's rich heritage and traditions. All the participants were allowed to experience Japanese culture and beauty through a gold leaf workshop in Kanazawa's Higashi Chaya District. They also had an exciting box-making experience in Yunokuni no Mori, where they were accompanied by Mr. Yamaguchi, Mr. Ikuta, and Prof. Yuki Nagao.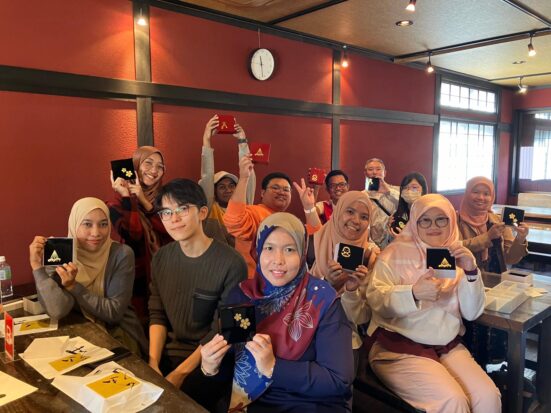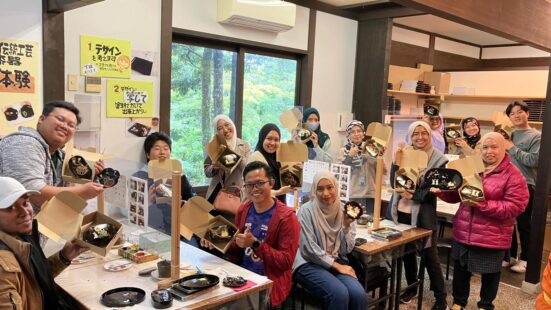 As part of the Sakura Science Program, visiting Miraikan, the National Museum of Emerging Science and Innovation, was integral to the learning experience. The participants got the opportunity to explore cutting-edge exhibitions and interactive displays at Miraikan, which showcased Japan's forefront of technological advancements and scientific innovations. The visit to Miraikan provided a comprehensive understanding of Japan's significant contributions to global scientific progress. It fostered a deeper appreciation for the role of science and technology in shaping the future.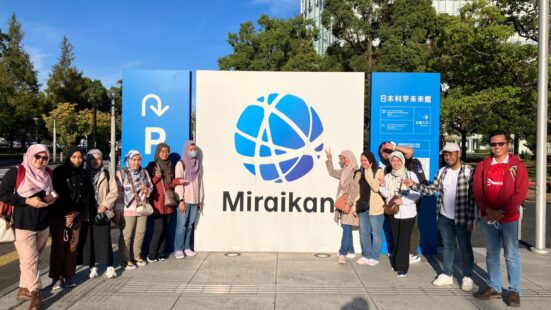 During her appointment as a Visiting Research Fellow at JAIST, Dr. Nurfatehah Wahyuny worked under the guidance of Prof. Yuki Nagao and conducted research on the characterization of a Zinc-Oxide-based catalyst. The research was focused on analyzing the as-prepared catalyst, and Dr. Nurfatehah efficiently conducted comprehensive analyses using advanced techniques such as the Smartlab X-ray Diffractometer, Transmission Electron Microscopy (TEM), and X-ray Photoelectron Spectroscopy (XPS) using the Kratos Axis-Ultra by Kratos Analytical Ltd., UK. Her research findings were discussed with experts at JAIST, which contributed to a profound understanding of the analytical results and their implications beyond the scope of the exchange program.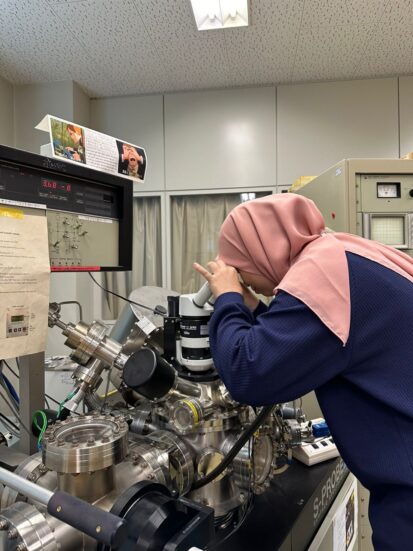 The successful collaboration between Malaysia and Japan is a significant milestone in fostering global scientific exchange and advancing the frontiers of research and innovation. The positive outcomes of this program are expected to have a lasting impact on both countries' academic and scientific landscapes, leading to enduring international partnerships and mutual growth in scientific research and development.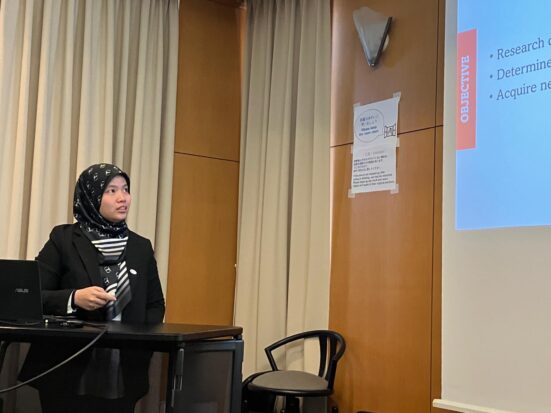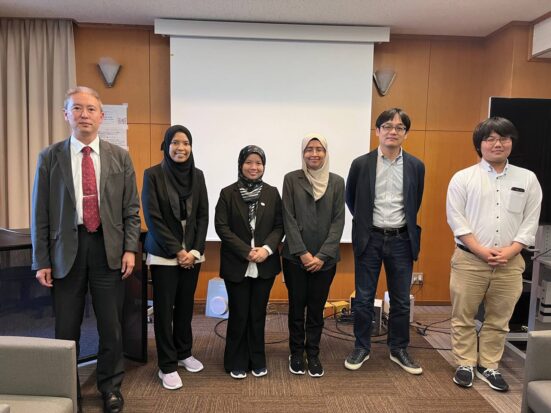 Special thanks to JST as the main sponsor for this event, which covered transportation, accommodation, and an allowance for logistics and meals for all participants. Furthermore, sincere appreciation is conveyed to Prof. Yuki Nagao, Prof. Noriyoshi Matsumi, Prof. Ryo Maezono, Prof. Shun Nishimura, Assoc. Prof. Kenta Hongo, Dr. Kentaro Aoki, and Dr. Tomohiro Ichibha for their invaluable guidance and mentorship throughout the program.
by :
Nurfatehah Wahyuny Che Jusoh
MJIIT UTMKL