JOHOR BAHRU, 21 Nov.– In a remarkable journey through changing schools, diverse regions, and shared classrooms, twin siblings Mahdi Sharif and Nafisa Tarannum have left an indelible mark on their life stories. Their story unfolds as a testament to the unique bond shared by siblings, characterized by shared achievements, mirrored grades, and a nearly telepathic connection. Born into a family with a military background, the duo's journey has been marked by constant transitions, unyielding unity, and a passion for education. Despite the challenges of changing schools multiple times, both maintained an uncanny synchronization in their academic pursuits.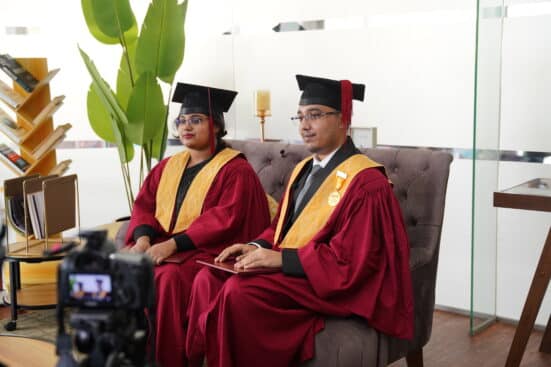 Growing up, exposure to English-spoken channels has elevated their fluency, as evidenced by Mahdi and Nafisa's recent impressive International English Language Testing System (IELTS) scores of 8.0 and 8.5, respectively. Their parents were determined to steer them towards the pinnacle of education, guiding both of them to the world's finest universities. A serendipitous journey began with a swift Google search, which led them to walk down the esteemed halls of Universiti Teknologi Malaysia (UTM).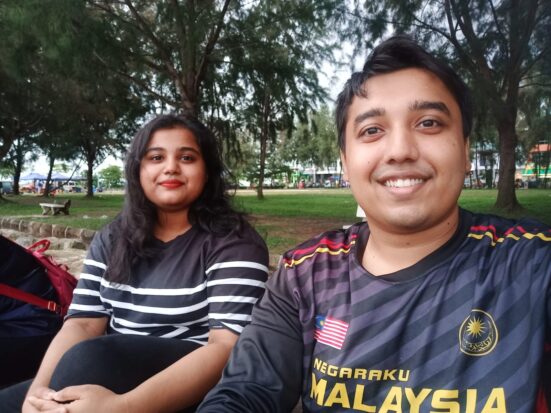 Notably, the duo remained inseparable throughout their academic life, consistently finding themselves in the same section, class, and school. This pattern persisted even as they pursued higher education at UTM, where both chose the same SEEL course and proudly graduated side by side.
The most challenging thing they had to face during their study was the COVID-19 lockdown. The resilience displayed by Mahdi and Nafisa during the lockdowns, the trials of distant university life, and the perseverance through homesickness reflect their unwavering determination. The thought of their parents witnessing their joint graduation became a powerful motivator, guiding them through the difficulties. As they share advice for the younger generation, Mahdi emphasizes studying smartly, staying connected with family, and finishing weekly studies promptly. Nafisa encourages reaching out to emphatic friends and family during challenging times, repeatedly emphasizing the importance of perseverance.
"For us, the competition was not about brother vs sister but rather brother and sister collectively vs the world," said Mahdi. Their collaborative approach extends to sharing knowledge, tutoring each other, and seeking mutual success in their academic pursuits. As they pursue full-ride scholarships for Masters and PhD programs, their aspirations diverge post-PhD. Mahdi envisions a future aligned with research and academia, while Nafisa aims to explore a different path.
Expressing gratitude, Mahdi acknowledges their parents' sacrifices. The accomplished siblings also extend heartfelt appreciation to their supervisor, Dr. Mitra Binti Mohd Addi, for being an unwavering source of support. They also acknowledge the invaluable guidance their academic advisors, Prof. Dr. Md Kamal bin A. Rahim and Prof. Dr. Jafri Din, provided throughout their academic journey. Additionally, the duo thanked Dr. Eileen Su Lee Ming for adding an enjoyable dimension to their UTM experience. Not to forget, the unsung heroes within the faculty.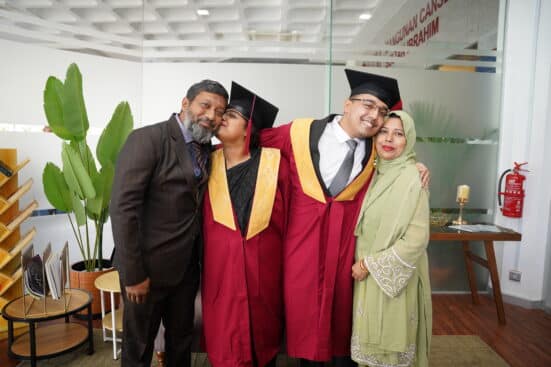 The story of Mahdi Sharif and Nafisa Tarannum serves as an inspiring narrative of familial unity, shared successes, and a bond that transcends the ordinary. As they embark on new chapters in their lives, their journey stands as a shining example of the power of sibling camaraderie in the pursuit of academic excellence.