JOHOR BAHRU, 19 Nov.– "I would like to thank UTM for these transformative ten years in which I've progressed from a student to a national rowing athlete and now an expert and entrepreneur in civil and structural engineering. Without UTM, none of this would have been possible. UTM sanjungan bangsa," remarked Dr. Yon Kong Chen, a Doctor of Philosophy (Civil Engineering) graduate.
Dr. Yon Kong Chen began rowing after seeing a rowing poster advertisement in a lift while studying for his diploma at Universiti Teknologi Malaysia (UTM). From 2012 to 2019, he was an active rower representing UTM and Malaysia. From 2013 to 2019, he competed in the World University Rowing Championship in France (2014), the World University Games Universiade in Gwangju, Korea (2015), the SEA Games in Singapore (2015), the Asian Rowing Cup in China (2015), and a local international event, the Varsity Boat Race.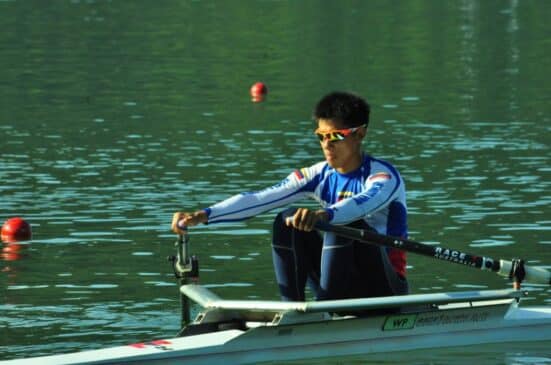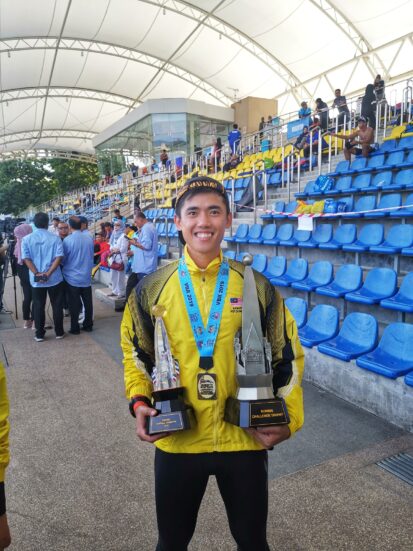 "Many argue that active participation in athletics affects academic progress. "I wanted to prove them wrong, and I did," Dr. Yon Kong Chen explained. He described his achievements in getting good grades, including a CGPA of 3.95 for his diploma and 3.90 for his bachelor's degree and completing his doctorate in less than four years. On November 18, 2023, he received his doctorate degree scroll at the 67th UTM Convocation.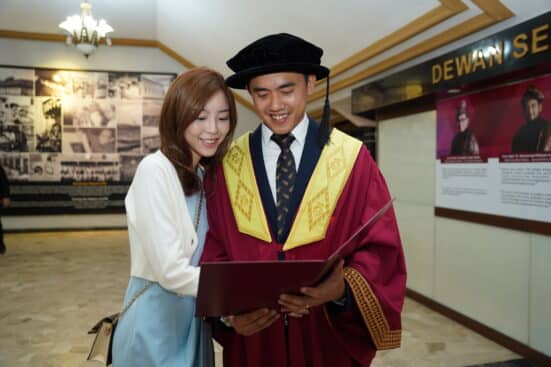 Dr. Yon Kong Chen also took part in academic events. He won second place in the Malaysian Structural Steel Association (MSSA) Open Ideas Competition 2022 with the theme 'Malaysian World Expo 2025 Pavillion' and the Gold Award at the Singapore Concrete Institute 40th Gala Dinner 2018 for his innovation in the use of advanced volumetric precast lift core.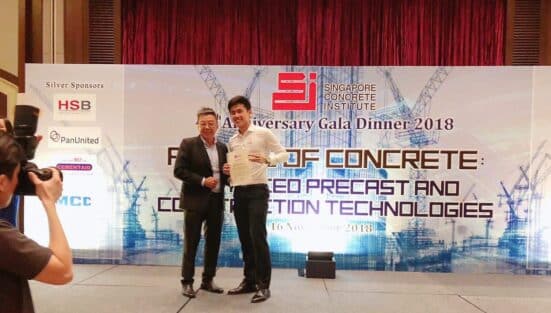 Dr. Yon Kong Chen has actively participated in structural health monitoring programmes under the auspices of the Institute of Noise and Vibration, Higher Institution Centre of Excellence (HiCoE) UTM since completing the PhD viva voce. Using the skills and knowledge gained during his PhD, he has conducted structural integrity studies of critical public infrastructure such as Light Rail Transit Line 3 (LRT3) and Mass Rapid Transit (MRT). Dr. Yon Kong Chen expresses his gratitude to his outstanding and dedicated PhD supervisor, Assoc. Prof. Dr. Norhisham Bakhary, for his continuous inspiration and support throughout the research process.
Dr. Yon Kong Chen and his teammates have established a new company called VRG Dinamik Sdn. Bhd., of which he is the Director. VRG Dinamik Sdn. Bhd. offers structural engineering consulting, vibration solutions, and innovative wireless structural health monitoring systems for building and infrastructure management. He stated that his organisation plans to partner with UTM in the future to help UTM students improve their skills in relevant disciplines.
He is exceptionally grateful for his current accomplishments. He expresses gratitude to his family, his supervisor, and UTM.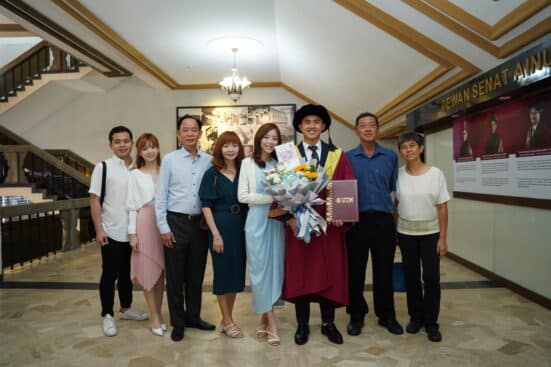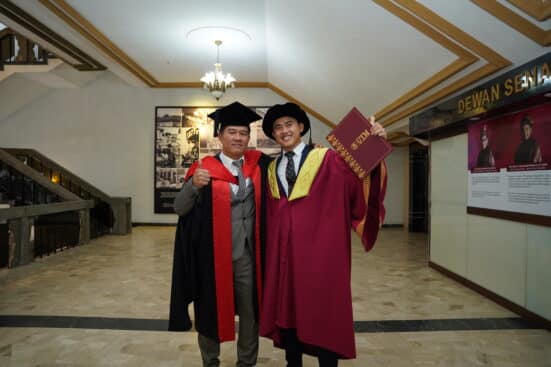 "I am grateful to my parents and in-laws for their generosity and unwavering support." My wife, thank you for your unconditional love, understanding, and extra encouragement. Thank you for mentoring me through my PhD and encouraging me to become an entrepreneur, Assoc. Prof. Dr. Norhisham Bakhary. And thank you to UTM for this invaluable experience, especially for introducing me to the world of rowing and immersing me in research and development," Dr. Yon Kong Chen noted.
To Dr. Yon Kong Chen, please continue to push yourself and serve our country as an exceptional individual. UTM is proud to have you as an alumnus. #UTMDna.