VINH, 30th August – A team of four individuals, led by Dr. Koh Meng Hock and accompanied by three postgraduate students from the Department of Physics in the Faculty of Science, recently participated in an international conference organized by the Institute of Physics. The conference, which was held in conjunction with the 8th Academic Conference on Natural Science for Young Scientists, Master & PhD Students from ASEAN Countries (CASEAN-8), drew close to 300 Master and PhD students from 11 European and Asian nations. The University of Vinh hosted the conference, which proved to be a dynamic and intellectually stimulating gathering of researchers and experts from various natural science disciplines, such as Mathematics, Physics, Chemistry, Biology, Materials Science, Medicine, Computer Science, and Engineering., Computer Science and Engineering.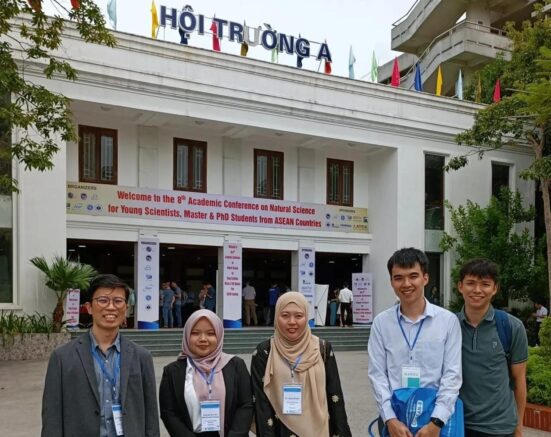 During the four-day conference, attendees had the opportunity to exhibit and promote their research while forging new connections and networking with other researchers. The event commenced with lodging arranged by the Vietnam Academy of Science and Technology in Hanoi, followed by an 8-hour bus journey to Vinh City, the capital of the Nghe An Province. Vinh City is renowned for its cultural, historical, and natural landmarks.
The conference began with a reception hosted by Vinh University, an official opening ceremony and a plenary session featuring keynote speakers. Dr. Koh Meng Hock, a keynote speaker, presented his research on theoretical nuclear physics. The conference featured 62 scientific research presentations and 101 poster presentations. The event concluded with a photography session and a closing speech by Prof. Dr. Pham Hong Minh, the organizing committee of CASEAN-8, followed by an elegant dinner that impressed the participants.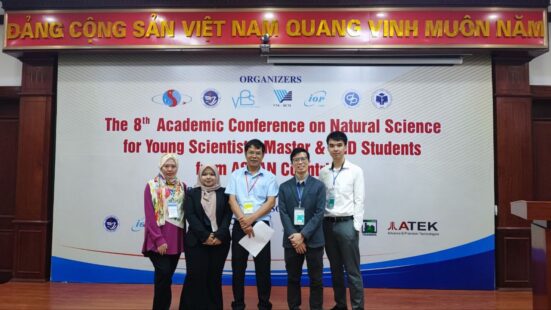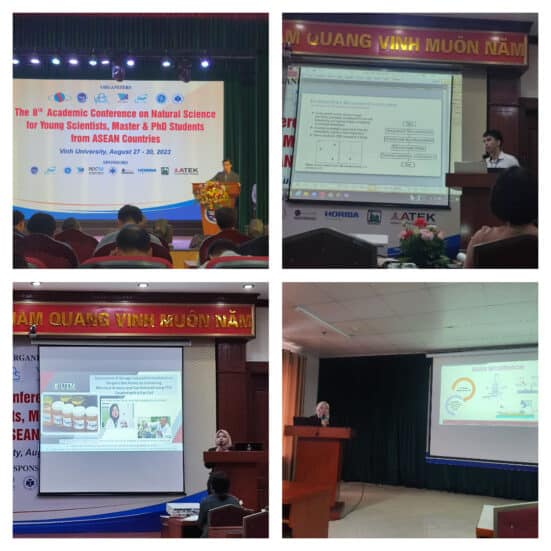 On August 30th, the international attendees travelled to Ninh Binh. During the mid-morning, they indulged in a two-hour sampan ride along the river, which granted them a tranquil voyage to fully savor the awe-inspiring scenery and relish the soft, invigorating wind. Along the way, the ride included stops to visit temples that are celebrated for their peculiar and old-fashioned architectural styles. These temples allowed participants to explore and appreciate the area's prosperous historical and cultural legacy, exhibiting unique and captivating architectural attributes.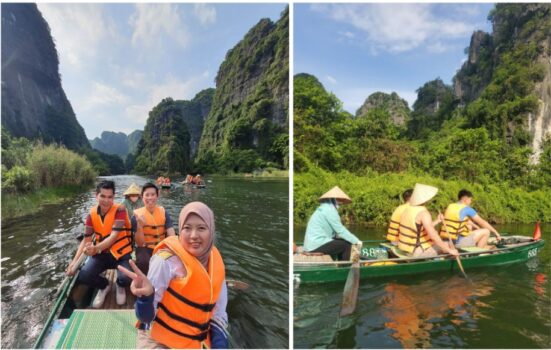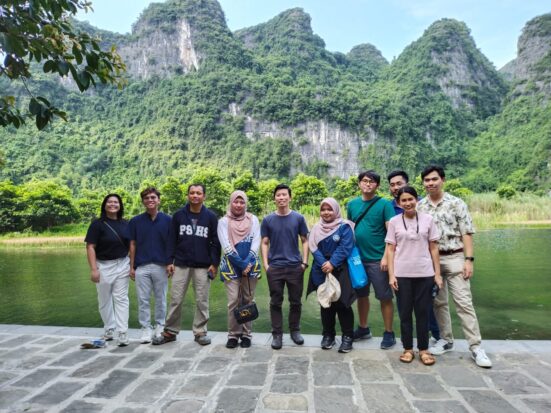 During their trip to Vietnam, the students explored the Material Science Lab at Hanoi University of Science and Technology before heading back to Malaysia. This visit proved to be a valuable experience for the students as they witnessed different research environments, cultures, and practices. Such exposure can broaden their perspective, enhance their social skills, and pave the way for future collaborations. UTM's international involvement in Vietnam is a significant milestone that highlights the establishment of a strong network in the country's research landscape. Looking forward, there are promising opportunities for further global collaborations on research initiatives that hold immense potential for the future.