August 29, 2023, Bali, Indonesia: The International Conference on Biosciences and Medical Engineering (ICBME) 2023 was organized by the Department of Biosciences, Faculty of Science, and took place in Bali, Indonesia. Before the conference, Associate Professor Ts. ChM. Dr. Nik Ahmad Nizam and his team from the Centre for Sustainable Nanomaterials (CSNano), a part of the Centres of Excellence (COE) under Ibnu Sina Institute for Scientific and Industrial Research (ISI-SIR), Universiti Teknologi Malaysia, organized a pre-conference workshop on Nanomaterials Characterization and Performance Analysis. This workshop was a huge success, with eager participants from Malaysia, Indonesia, and India. Due to space limitations, only 30 participants could attend the workshop, ensuring a practical hands-on learning experience. Dr. Nik Ahmad Nizam acknowledged the high demand for the workshop and pledged to explore larger workshop spaces for next year's 6th ICBME, scheduled for Kuala Lumpur.
On the same day, the University Library at the main campus in Jimbaran hosted the Genome Sequence Analysis and Protein Modeling Intellectual Discourse, providing a comprehensive look into cutting-edge research in the domains of genomics and protein modeling.
Attendees of both events were awarded certificates of attendance, acknowledging their active participation in these knowledge-enhancing activities. These pre-conference events set a high standard for the conference organized by the Department of Biosciences UTM. They foreshadowed the remarkable scientific discussions and collaborations that were to follow during the main conference. The conference was a platform for exchanging groundbreaking ideas, research, and innovation in biosciences and medical engineering.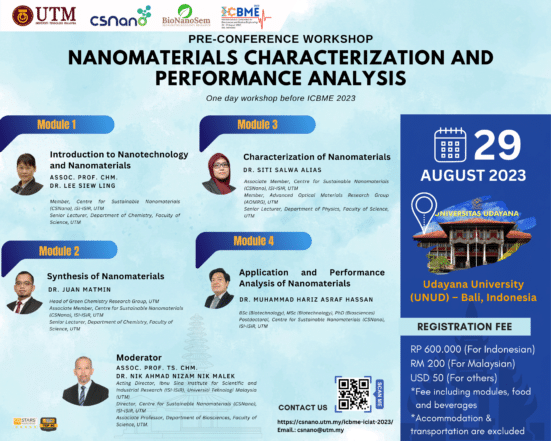 Figure 1: Poster Promoting the High-Impact Program During the Pre-conference Workshop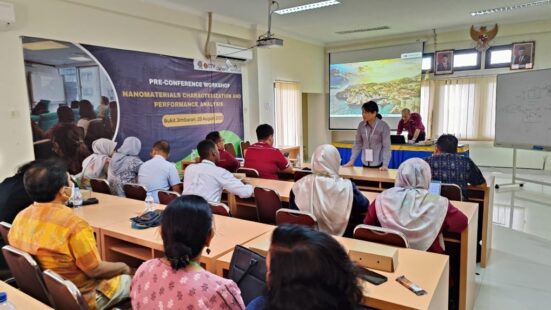 Figure 2: A Popular Pre-conference Workshop Presented by Assoc. Prof. ChM. Dr. Lee Siew Ling.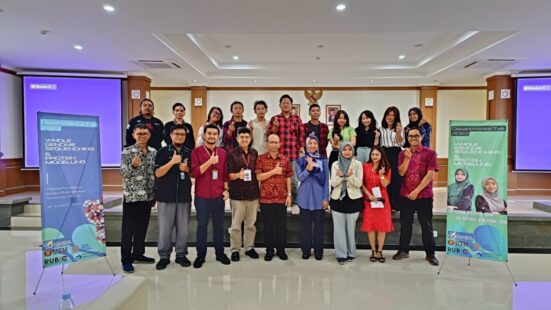 Figure 3: Whole Genome Sequence Analysis and Protein Modeling Intellectual Discourse,  Assoc. Prof. Dr. Azzmer, a UTM ALUMNI (third from the left), who planned the entire program for ICBME2023, with valuable assistance from Prof. Fahrul Huyop (UTM) (fourth from the left) and Dr. IB Wayan Gunam (fifth from the left) the ICBME2023 Chairman. Participants in the photo are from Udayana University's postgraduate school.