Pagoh, August 24, 2023 – During a recent visit to the Universiti Teknologi Malaysia (UTM) Pagoh Campus, His Excellency Ambassador Takahashi Katsuhiko, the esteemed Ambassador of Japan to Malaysia, paid a courtesy visit to the Malaysia-Japan Advance Research Centre (MJARC). The visit aimedte academic and cultural exchanges between the two nations and to furthetrengthen collaborative research initiatives.
Ambassador Takahashi Katsuhiko visited the Library Building of Pagoh Higher Education Hub, where he was warmly welcomed by officials and staff of four Malaysian universities – Universiti Teknologi Malaysia (UTM), Universiti Tun Hussein Onn Malaysia (UTHM), International Islamic University Malaysia (IIUM), and Politeknik Tun Syed Nasir (PTSN). The event began with a group photo session in the foyer of the Library Building, followed by a comprehensive introduction to the Pagoh Higher Education Hub by Mr. Huzaimi Amir bin Zainudin, the Director of Pagoh Education Hub. Mr. Zainudin provided insights into the campus's educational mission and objectives.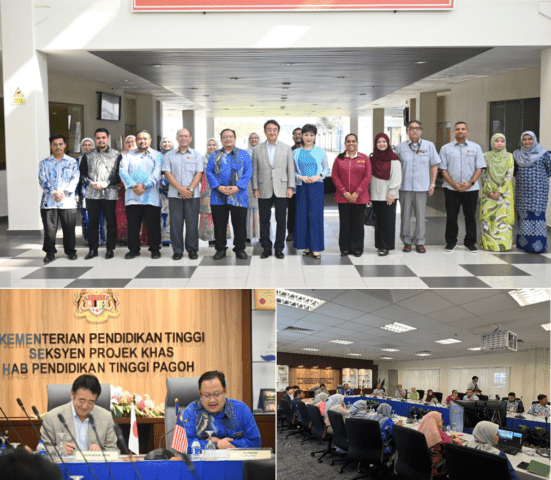 Ambassador Takahashi Katsuhiko then visited the MJARC facility located on the campus. Together with the Dean of Malaysia-Japan International Institute of Technology (MJIIT), Prof. Ts. Dr. Ali Selamat, he conducted a symbolic tree-planting ceremony using a Tecoma sapling known as the Malaysian Sakura to symbolize growth and collaboration. The Ambassador also signed a commemorative plaque, leaving his mark and signifying the importance of the visit and the strong partnership between Malaysia and Japan.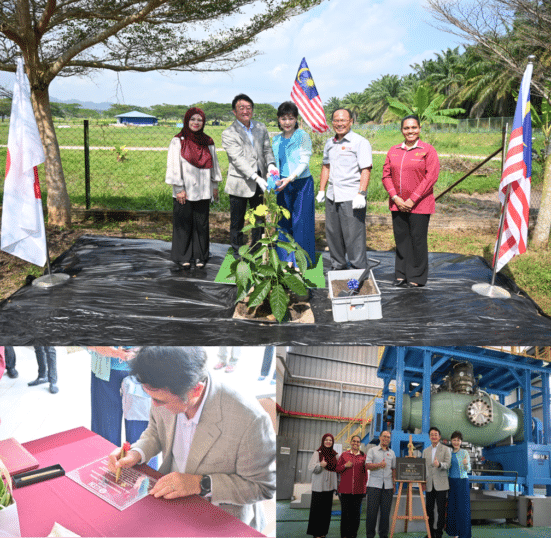 During the event, Ts. Dr. Pramila Tamunaidu, the Manager of MJARC, gave an insightful presentation about the centre's ongoing research, facilities, and products. She explained that MJARC is a satellite lab under the governance of Malaysia-Japan International Institute of Technology, Universiti Teknologi Malaysia. The centre was established as an international research and development (R&D) hub for Sub-Critical Water Waste Management Systems (SCW-WMS) under the initiative of the 10th Malaysia Plan. In her presentation, she highlighted the cutting-edge research initiatives and technological advancements in various fields, including solid waste management.
Ambassador Takahashi Katsuhiko also had the chance to interact with the technical staff of MJARC and alumni of the MJIIT during a facility tour. This interaction allowed the alumni to share their experiences and the impact of their education on their professional journeys.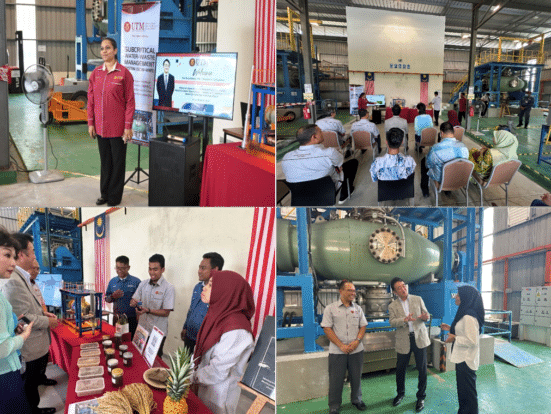 The visit ended on a touching note with the presentation of gifts to Ambassador Takahashi Katsuhiko as a gesture of appreciation. A group photo was taken to capture the memories of this special occasion.
The visit highlights the strong relationship between Malaysia and Japan, promoting innovation, knowledge sharing, and collaborative research. Ambassador Takahashi Katsuhiko's presence at MJARC-MJIIT, UTM Pagoh Campus underscores the commitment of both nations to further cooperation in advanced research and technology.