JOHOR BAHRU, 13 May. – Program Easy Drawing with SurveyCAD organized by Land Surveying Student Association UTM (PEMETA UTM), Faculty of Built Environment and Surveying, Universiti Teknologi Malaysia (UTM) in collaboration with the TechSURV SOLUTIONS was held at Universiti Teknologi Malaysia (UTM).
This workshop is designed to provide students with hands-on experience using SurveyCAD to create industry-standard plans while refreshing their basic CAD skills. The program was taught by Mr Afi Zulwaqar bin Rasid, who serves as both Sales & Trainer for SurveyCAD at TechSURV SOLUTIONS and as a land surveyor in the industry. A total of 37 students from Years 1 to 3 of the Geomatics Engineering Course attended the "Easy Drawing with SurveyCAD" program, which was offered in two sessions.
In the morning's first session, students were taught how to create accurate drawings of a Certified Plan (CP), Sub-division lot, and Pre-comp Plan. They began by keying in bearing and distance data and finished by putting true scale to their work.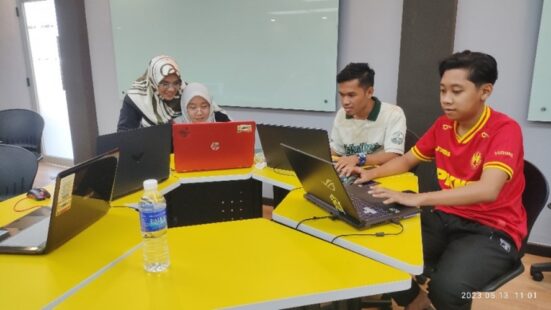 Session 2 was conducted in the afternoon. Students learnt how to import raw data from the total station to the CAD, draw a detailed plan, generate long sections and cross sections, calculate the volume, and generate contour in SurveyCAD.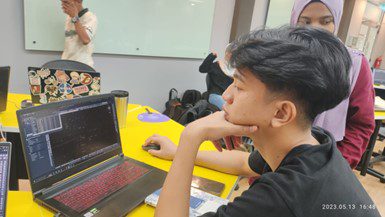 In addition, the students were also allowed to ask more questions about the creating plan, SurveyCAD, even though industry training and industry need in the present and the future. As a token of appreciation, a souvenir presentation session was held for our guest speaker Mr Afi Zulwaqar. The souvenir presentation session was completed by the Vice President of Land Surveying Student Association UTM (PEMETA UTM), Ms Nazatul Armielia binti Nazar.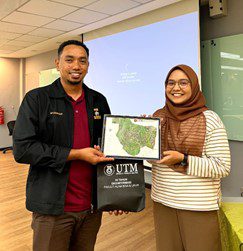 This program ran smoothly and received a lively student response and feedback. This program will continue in the future because it not only benefits the Geomatic students as a preparation for industry training and work. But more importantly, it provides communication and program management skills to UTM students.