The Centre of Electrical Energy Systems, Universiti Teknologi Malaysia (CEES UTM), in collaboration with the Institute of Electrical and Electronics Engineers (IEEE) Power Energy Society, Malaysia Chapter, and IEEE Technology and Engineering Management Society, Malaysia Chapter, successfully organized the Postgraduate Industry Based Research Competition in Advancing Digital Energy Technology (PC 2023). This prestigious event took place from the 10th of May until the 8th of June 2023.
With strong support from the Ministry of Higher Education Malaysia (MOHE) and Ezra and Macquarie, the competition was held in conjunction with the Digital Energy Asia Summit 2023 (DEAS 2023). Its primary goal was to provide a platform for postgraduate students from Malaysian institutions of higher learning (IPTA) to showcase their research in technology and digital advancements.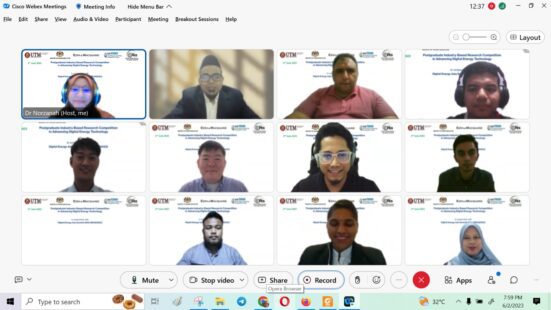 On the 2nd of June 2023, a total of 31 participants, including 17 PhD candidates and 14 master's students, representing 11 public and private higher education institutions, presented their research through an e-poster session.
Following a meticulous evaluation process by panel committees, the top fifteen finalists were selected to present their posters and receive awards at the DEAS 2023 held at the Kuala Lumpur Convention Centre (KLCC) on the 7th and 8th of June 2023. Dato' Prof. Dr. Norzaini Azman, Deputy Director General of Higher Education (Academic and Development), presented the awards to the deserving recipients. Notably, Tan Weng Cheong from Universiti Tunku Abdul Rahman (UTAR) was awarded the Best Student Award, while Tinton Dwi Atmaja and Zulkarnain Mokhtar from the Faculty of Electrical Engineering at UTM received the Special Award.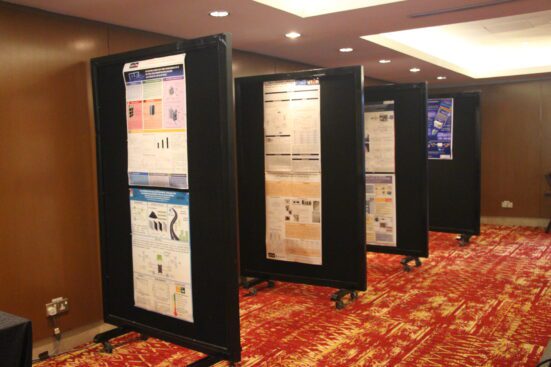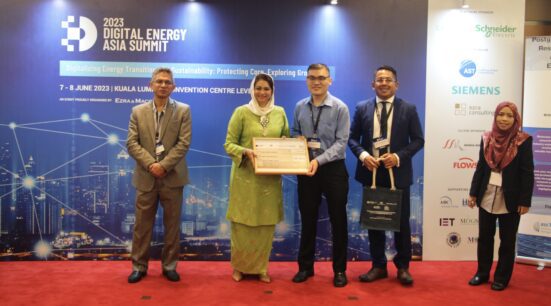 This inaugural competition achieved great success in bridging the gap between academia and industry. Participating students had the invaluable opportunity to present their posters to over 100 esteemed industry experts, representing 26 sponsors and supporting organizations such as PETRONAS, Schneider, Siemens, Malaysian Oil, Gas & Energy Services Council (MOGSC), and many more.