The use of Nanoemulsion GluCut made from roselle extract has taken a significant stride by being featured in the 34th International Invention, Innovation and Technology Exhibition 2023 (ITEX 2023) held annually at Kuala Lumpur Convention Centre (KLCC). The Hi-REd Nanoemulsion GluCut supplement made history by winning a gold award at ITEX 2023. This international technology trade fair is organized by the Malaysian Invention & Design Society (MINDS) and showcases top innovations from Asia and beyond. It is the leading exhibition in the region for introducing new inventions, technologies, and products aimed at securing investment, manufacturing, and commercialization prospects and partners.
The Hi-REd Nanoemulsion GluCut supplement, developed by Dr. Siti Pauliena Mohd Bohari and her team at Universiti Teknologi Malaysia (UTM), was showcased at the ITEX 2023 event under the medical and health category. The team had already received recognition for their work, having received Best of the Best and Gold Awards at the 24th Industrial Art and Technology Exhibition (INATEX 2022). The exhibition took place over two days in Kuala Lumpur, with TNCPI and UTM sponsoring the team's fees and expenses.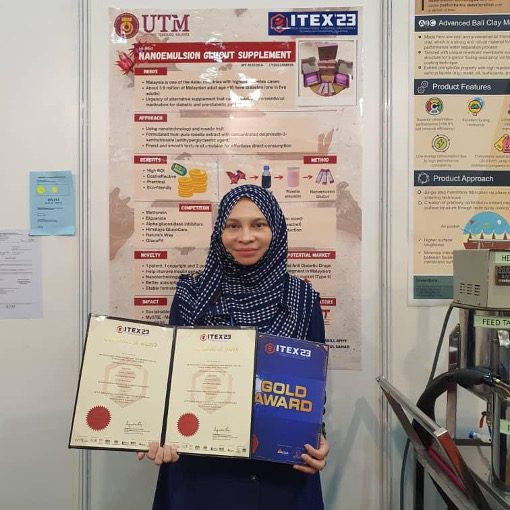 UTM participated in the competition showcasing six pioneering innovations, resulting in the receipt of five gold awards and two silver awards. This outstanding accomplishment exemplifies UTM's dedication to innovation and research.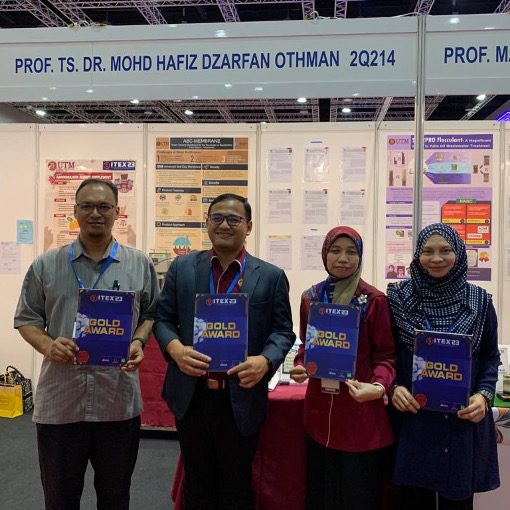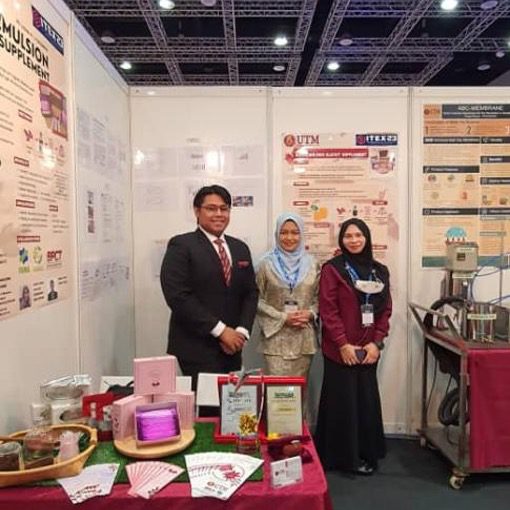 Dr. Siti Pauliena expressed her heartfelt gratitude towards her parents, husband, and family for being her main source of inspiration and unwavering support in her innovative endeavors. Additionally, she acknowledges the valuable contributions of her mentor, Assoc. Prof. Dr. Roswanira Abdul Wahab, and her team member, Mr. Nabill Afiff Abdul Samad, as well as her previous Ph.D. and master's students, Raheem Mohssin and Iliyasu Datti Gwarzo, who have been instrumental in her success throughout her 10-year journey to this level.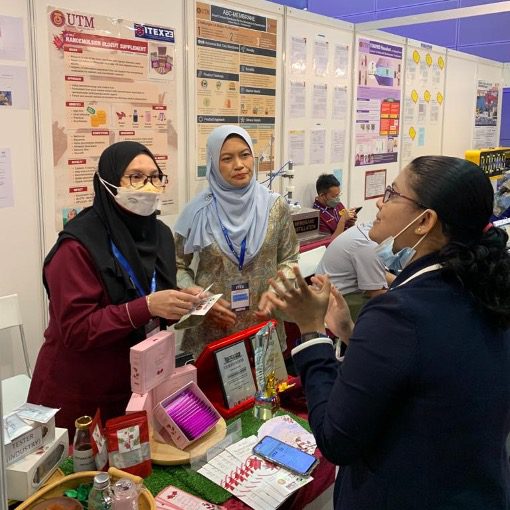 Judging SessionBy:
Nabill Afiff Abdul Samad
Siti Pauliena Mohd Bohari