On 23rd June 2023, Persatuan Mahasiswa Sains Komputer (PERSAKA) from the Faculty of Computing successfully conducted "COMPUTING GALA'23" physically at New York Hotel, Johor Bahru. The Faculty of Computing came alive with excitement and pride as students, lecturers, staff, and alumni gathered for the highly anticipated "COMPUTING GALA'23" – a prestigious award dinner ceremony held to honor academic excellence and remarkable achievements in extracurricular activities. The program was officiated by Prof. Ts. Dr Wan Mohd Nasir Bin Wan Kadir, the Dean of the Faculty of Computing.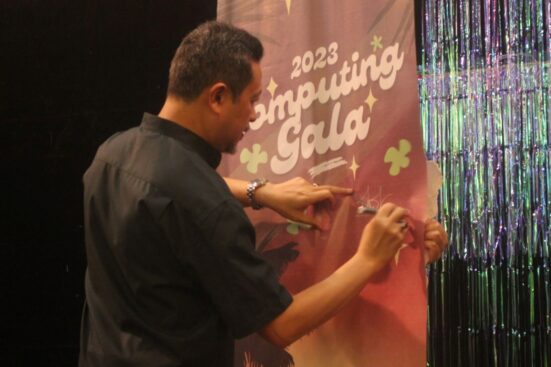 Speaking at the event, Prof. Ts. Dr Wan Mohd Nasir Bin Wan Kadir, the esteemed Dean of the Faculty of Computing, expressed his pride and appreciation for the remarkable accomplishments of the students, faculty, and alumni. He emphasized that the GALA celebrated achievements and fostered a strong sense of community and camaraderie among the attendees, fostering a supportive environment that motivates and encourages all students to excel in their academic journey.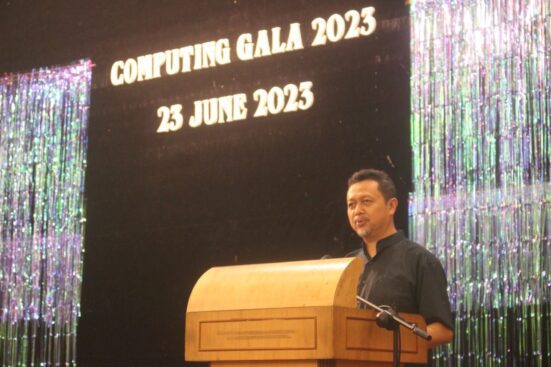 For the first to fourth-year students, the Gala bestowed the "Dean List" to those who attained the Cumulative Grade Point Average (CGPA) greater than 3.67 in their respective courses.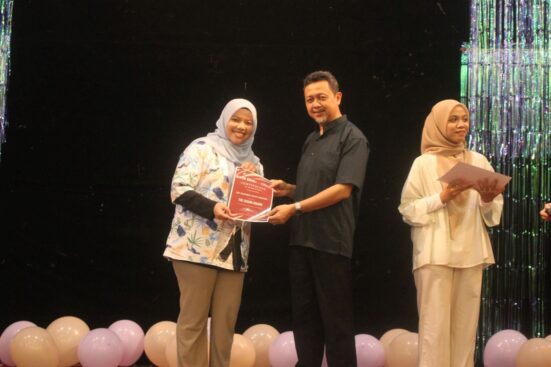 Not only that, the Gala also offers numerous awards including Athlete, Edison, International Scholar and Best of the Best.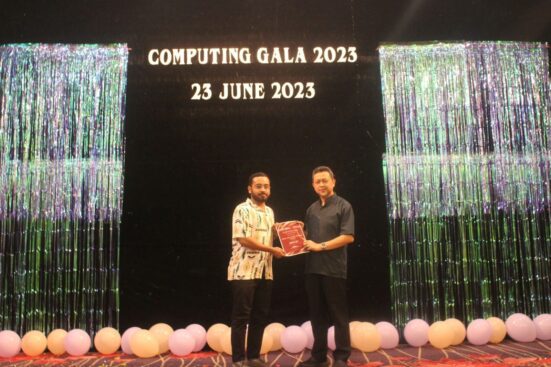 The pinnacle of the evening was the presentation of the "Dean Award," which celebrated academic excellence and exceptional contributions to extracurricular activities.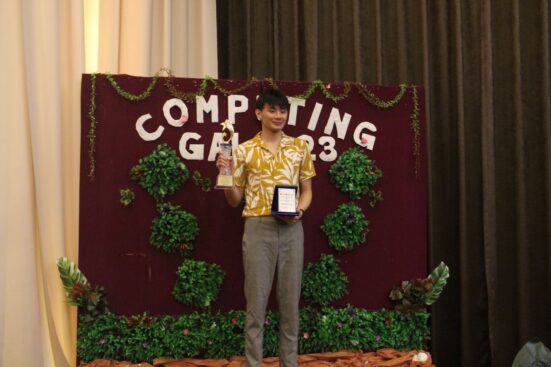 As the night unfolded with laughter, applause, and heartfelt gratitude, it was evident that COMPUTING GALA'23 had succeeded in its mission to inspire, motivate, and recognize exceptional talent within the Faculty of Computing.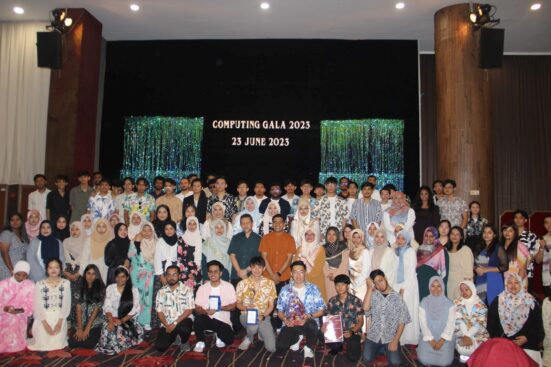 The Faculty of Computing looks forward to the continued success of its students, fostering an environment of excellence, innovation, and dedication that will shape the future of computing and leave a lasting impact on the world.