YOGYAKARTA, 5 May – "Wanderlust for Indonesia" is one of the most awaited activities under the UTM: Abroad At Java (AJ '23) program that was organized by Jawatankuasa Kolej Mahasiswa (JKM) from Kolej Tun Dr. Ismail (KTDI) 2022/2023. In Yogyakarta, Indonesia, the Sonobudoyo Museum is a must-visit location for history buffs. This museum is a treasure trove of art and culture, showcasing the region's rich history. This visit aimed to involve in cultural exchange and broaden knowledge and perspective of Indonesia's diverse cultures.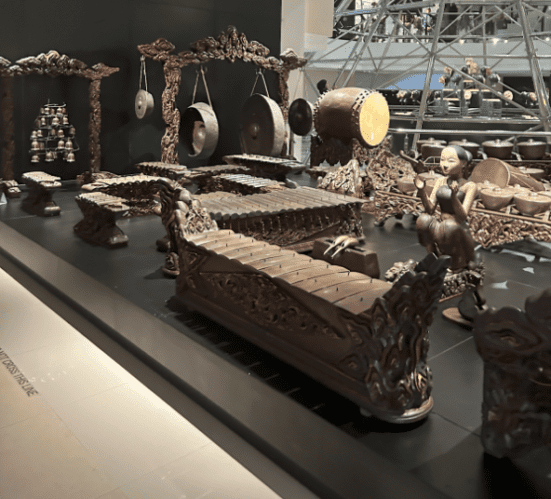 Gamelan Instruments
We were astounded by the enormous collection of artifacts, textiles and historical items as we arrived at the museum. The museum is set in a stunning colonial-style structure and boasts a sizeable collection of artwork and cultural relics from Java. We were welcomed inside by a sizable Gamelan orchestra exhibit with traditional Javanese musical instruments. As we made our way inside the museum, the tour guide informed us that there are two buildings in the museum, the first one is the old building, and the second one is the new building. There are several "ruang" or spaces which include ruang pengenalan, ruang prasejarah, ruang agama, ruang batik, ruang wayang kulit, ruang wayang golek, ruang topeng, ruang jawa tengah, ruang senjata, ruang dolanan anak and ruang bali.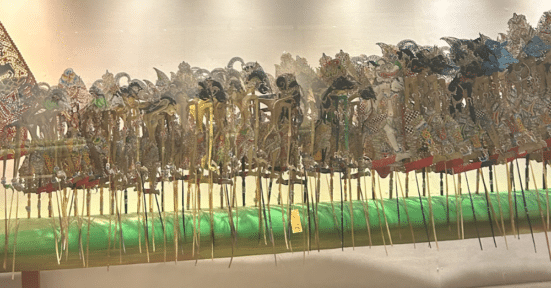 Wayang puppets
We were astonished by the collections of Wayang puppets, fabrics, and traditional clothes as we progressed into the museum. The interactive exhibits offered an insight into Javanese culture in addition to the historical displays of old musical instruments and weapons that were interesting.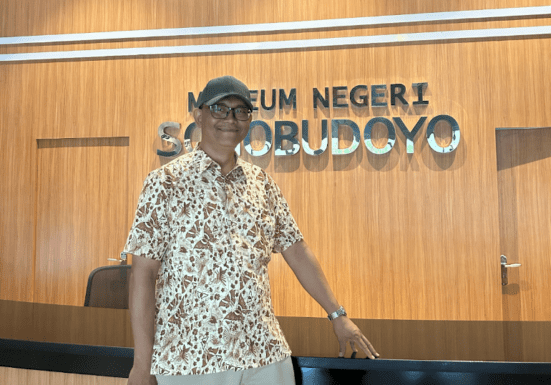 Photo of Lt Kol Prof. Madya Dr. Mohd Noor Azli Bin Hj. Ali Khan,
the Principal of KTDI session 22/23
Our encounter at the Sonobudoyo Museum will never be forgotten. The varied, educational, and interesting exhibitions gave visitors a thorough understanding of Javanese culture and history. A standout was the Batik collection, and the live demonstration was a rare treat. The museum had first-rate amenities, and the personnel was warm and welcoming. The Museum Sonobudoyo is a must-see location for everyone interested in Indonesian history and culture.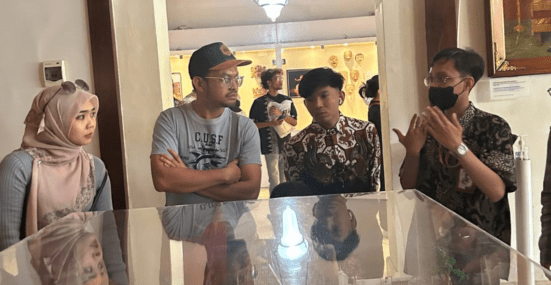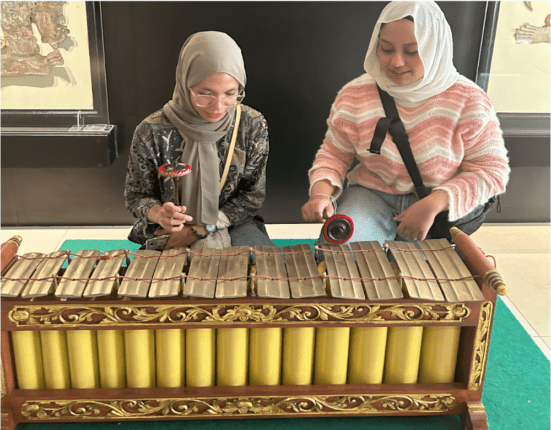 Explanation by tour guide                                        Trying the instrument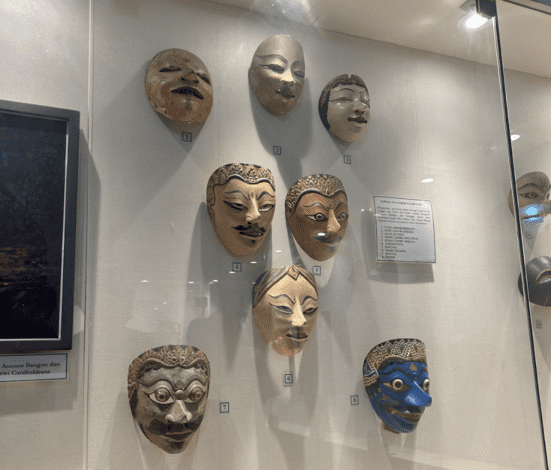 Miniature of traditional buildings                                   Mask for role-playing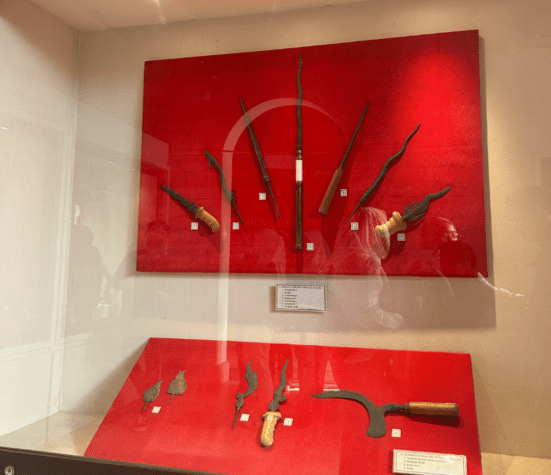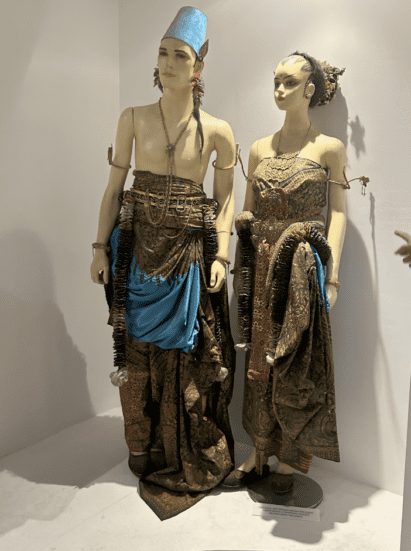 Weapons                                        Jawa Bride Clothes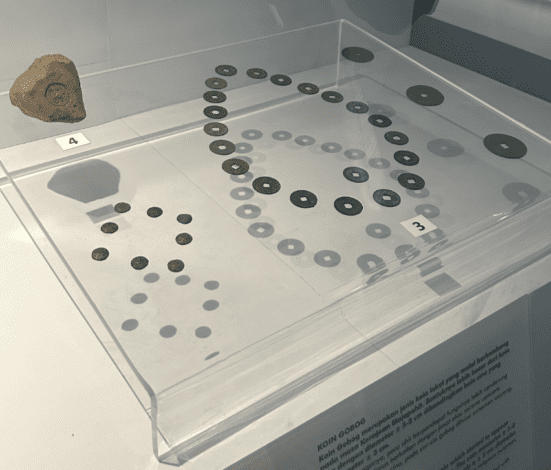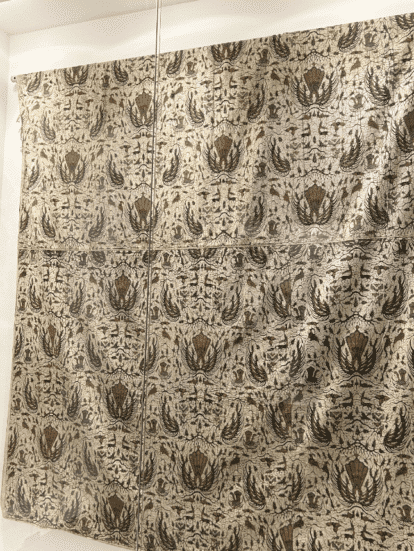 Coins used for trading                             Traditional Batik Cloth