On 20-25 March 2023, Dr Sathia visited Tokyo and the Institute of Ocean Energy, Saga University (IOES), to further discuss research opportunities for OTEC research collaboration as well as future research collaborations with IOES, Japan.
Dr Sathiabama T. Thirugnana, the Director of UTM-OTEC, and a joint IOES Researcher, in this visit which was fully sponsored by Saga University, had several meetings and discussions arranged by Prof. Dr Yasuyuki Ikegami, the Director of IOES, to strengthen International OTEC collaboration with Universiti Teknologi Malaysia (UTM) and in Asia Pacific (APAC) region. Both directors work as a team with a vision in mind; to materialize commercial OTEC plants in Malaysia namely to combat the climate crisis. Thus, an objective of the visit was to find common ground for inter-university and inter-industry collaboration, particularly on OTEC and its spin-offs for Malaysia.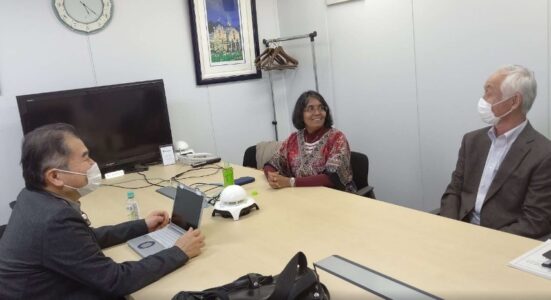 Dr. Sathia's visit included and not limited to, Geothermal Plant in Hakone and Ureshino. She captured that the local communities felt and enjoyed the benefits of renewable energy. Some engineering challenges are being tackled by young engineers. Profound feedback on Sustainable Development Goals (SDGs) by the Japanese is progressing well.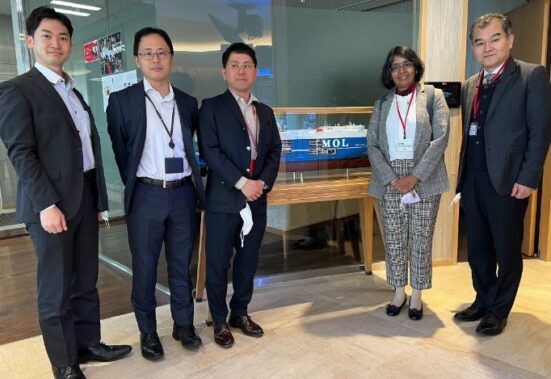 Other important meetings were with industries related to OTEC and heat recovery by Japanese oil and gas companies and the shipping industry. These meetings concerned the proposed research opportunities for the future of OTEC in Malaysia and the APAC region solely to overcome the carbon net-zero target.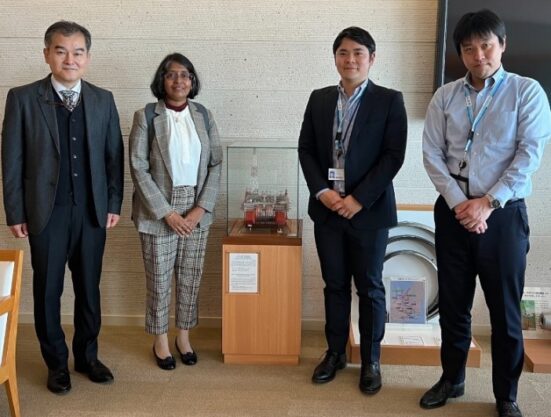 This visit made substantial progress for further collaboration for OTEC-related research and further joint work with IOES. Dr. Sathia would like to thank all involved for taking the time to meet, for their valuable comments on the coming research activities, their positive attitudes toward these research initiatives, and their hospitality and kindness.