On March 30, 2023, eight Universiti Teknologi Malaysia (UTM) Industrial Design third-year students, accompanied by their lecturers, had the opportunity to participate in an exciting industrial visit to Malaysia Airlines Berhad (MAB) in Sepang. The visit was arranged by the Sustainability Unit of MAB to collaborate on a Sustainability Project.
The visit began with a briefing by Mrs. Lina Idayu, who is part of the Sustainability Unit at MAB. The briefing included information on the project theme, types of recycled materials to be used, and other relevant information about the project. This session was incredibly informative and valuable to the students as it gave them a clear idea of what to expect from the project.
On behalf of UTM, we would like to thank Mr. Karandave Singh and Mrs. Lina Idayu from MAB Sustainability Unit for arranging this visit and supporting this collaboration. We are excited to see the outcome of this project and how it will contribute to the broader sustainability efforts in the aviation industry.
We hope this visit has inspired our students to continue working towards a sustainable future, and we look forward to more such visits.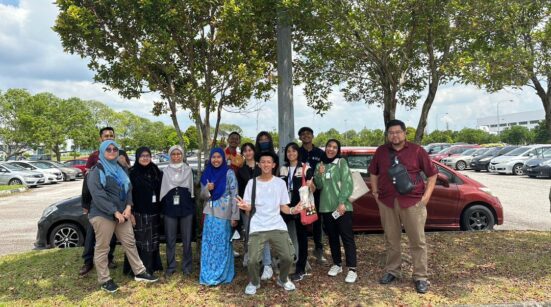 The site visit was also essential in helping the students understand the company culture and the nature of the business. This experience has been an excellent learning opportunity for the students, providing them with first-hand knowledge of how a leading company like MAB operates in the sustainability space.
During the visit, the UTM Industrial Design lecturers and the MAB Sustainability Unit also discussed the positive steps towards strengthening collaboration between the two organizations. This site visit has created new opportunities for students, faculty, and the industry, and we look forward to future collaborations with MAB.