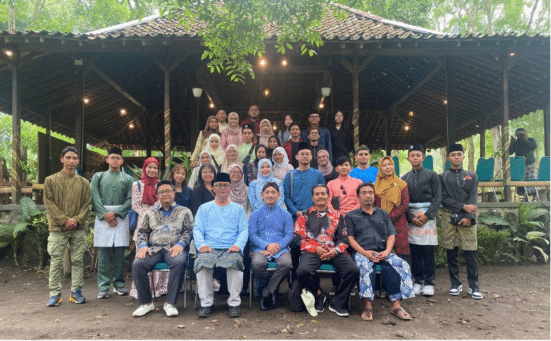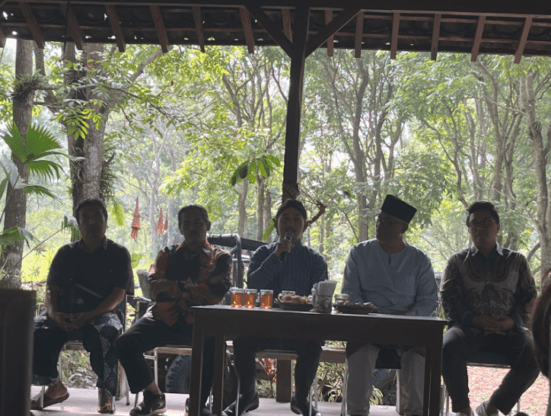 Group photo taken at Rumah Makan                             Sharing Session by Bapak Hardi,
                                                   Kampung Pakem Sleman                                 Bapak Bagus Aditya, Bapak Amin Sarjito
                                                                                                                                 and Lt Kol Prof. Madya Dr. Mohd Noor Azli
                                                                                                                                  Bin Hj. Ali Khan (from left to right) about
                                                                                                                          the village's background by the Head of the Village
YOGYAKARTA, 3 May – Community Service: "Say Hello to Locals: Kampong Pakem Sleman" is one of the programs under UTM: Abroad At Java (AJ '23) program, which took place from May 1st to May 7th, 2023. It is a program that was held by Jawatankuasa Kolej Mahasiswa (JKM) from Kolej Tun Dr. Ismail (KTDI) 2022/2023 session on 3rd of May 2023 in collaboration with  LES COPAQUE, UTM SRAD, UTM International, UTM Alumni and UTM JTNCHEP.  We are excited to share the wonderful experience of our recent visit to one beautiful village in Yogyakarta, Indonesia. This program aimed to help the people in need in the village while promoting UTM.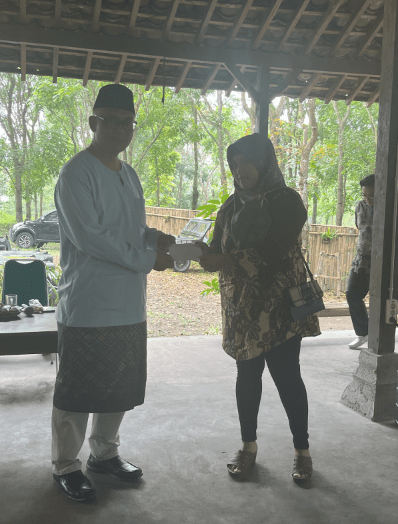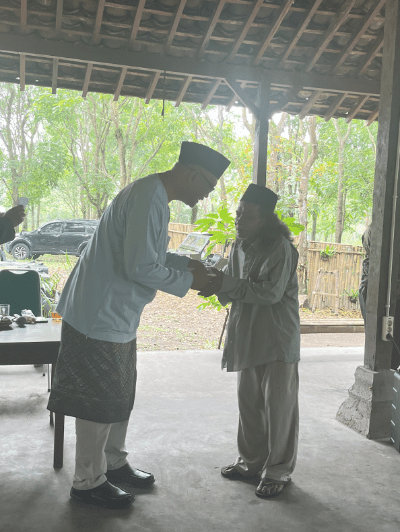 Photo of our Principal,  Lt Kol Prof. Madya Dr. Mohd Noor Azli Bin Hj. Ali Khan gave some tokens to the villagers who were in need.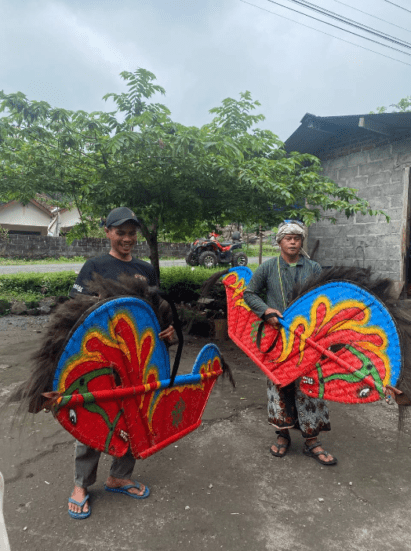 Photo of the welcoming performance by the Villagers
There is also a house-to-house visit session where all of our crew visits the villager's houses individually. Before this session started, the villagers performed excellently as a welcoming activity. While visiting the houses, we help the villagers to clean the village area. What exciting memories! All of our crew participates in this community service. There is also a session where we distribute 'duit Raya to the kids around the village.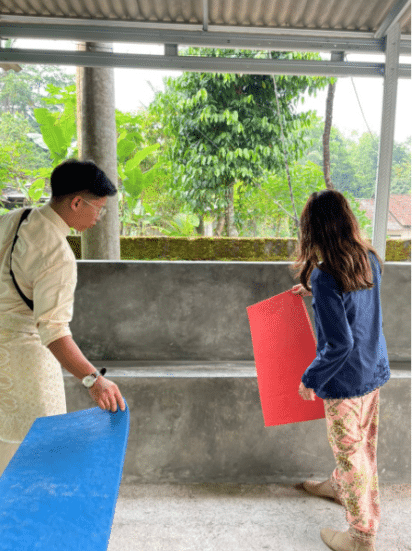 Our program director (on the right) and vice program director  cleaning the village's mosque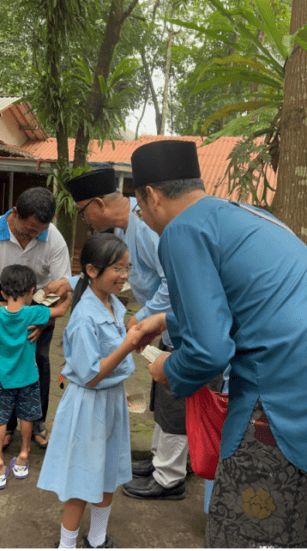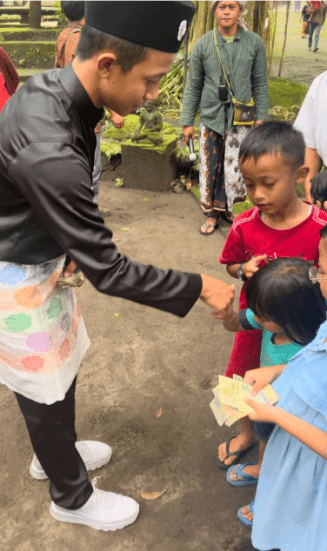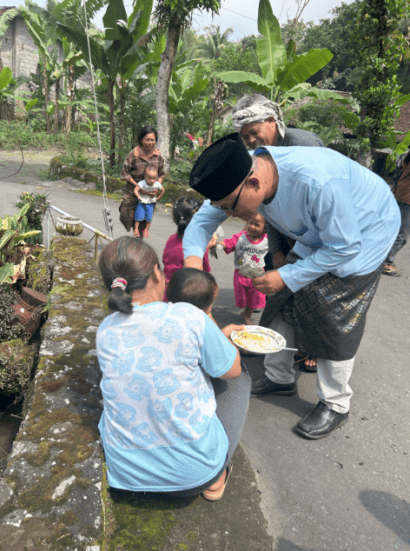 Photo of our crew giving 'duit raya' to the village children.
The visit continued with a session helping the villagers prepare 'slondok gelang' for sale. For information 'slondok gelang'. You can say that this is a cracker made from cassava. However, it is vastly different from pothil or geblek. It is crunchy and savory and usually has a unique flavoring. Traditionally, slondok only has a salty and spicy flavor. However, you can enjoy slondok with balado, cheese, and original taste.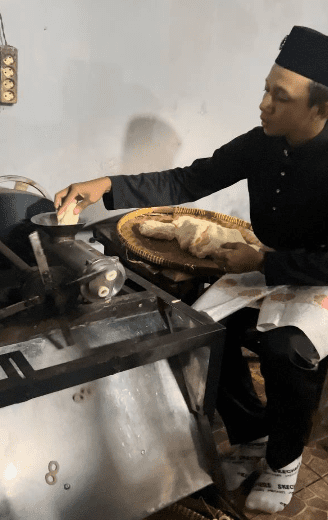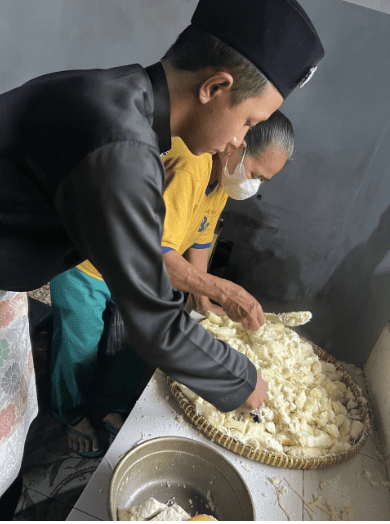 Photo of our crew helping the villagers prepare 'slondok gelang'